Sometimes the best portrait settings and backgrounds are found on location. But shooting on location, especially on the street, can make creating dynamic lighting extremely difficult. In busy areas, it can be especially difficult to find somewhat secluded locations where it is possible to set up lighting equipment.
While shooting bridal portraits in the big city, renowned photography educator Zach Gray stumbled upon these set of stair while traveling to a different location and immediately noticed the way the sunlight accentuated the location's texture and lines. However, he also recognized that the ambient lighting wouldn't create the best image.
To create better lighting despite the busy area and the limited amount of space he had for gear, Zach had his assistant bring in a battery-powered strobe modified by a quickly-collapsible Rapid Box Switch Octa-L modifier. This compact light modifier sets up instantly and gives Zach control over the direction and softness of his light.
Then, to really create the dynamic lighting that he was looking for, Zach has a second assistant place a strobe with a tungsten gel to mimic and enhance the stairs in the background.
This simple, travel-friendly setup created some seriously stunning images in an otherwise bland location – and without taking up a ton of space or setup time.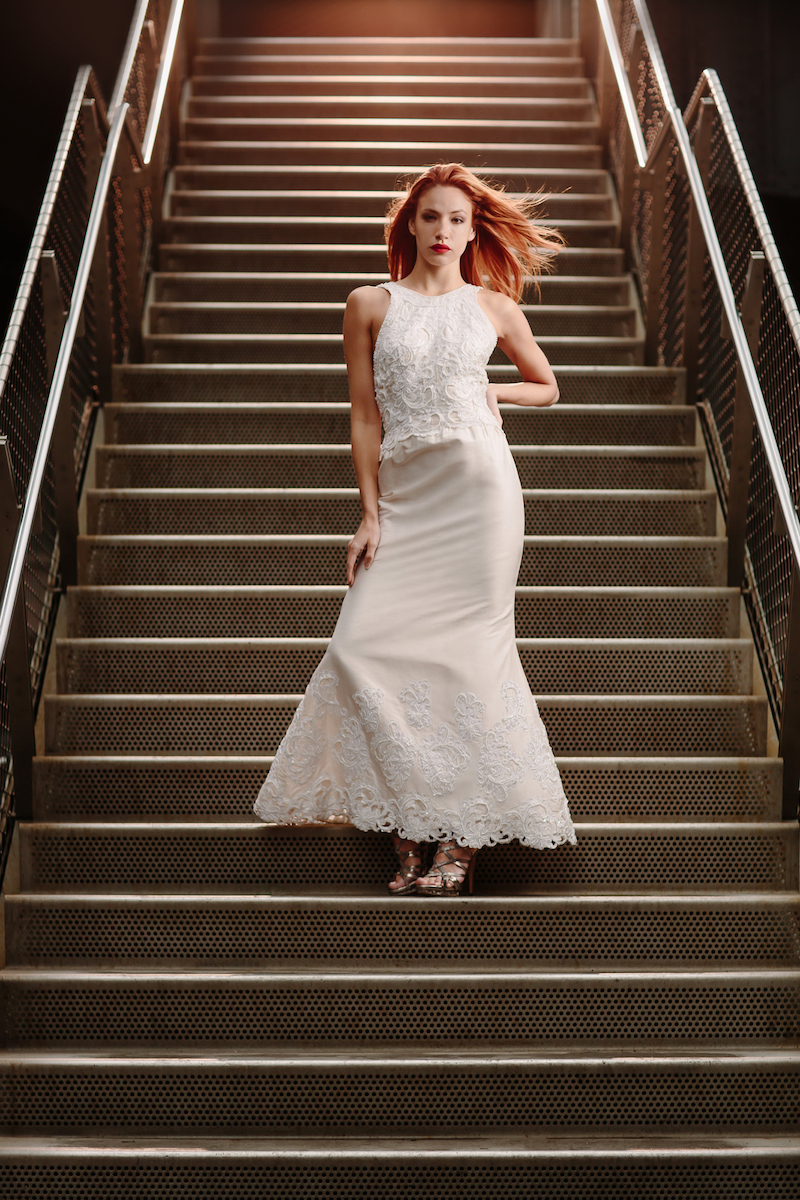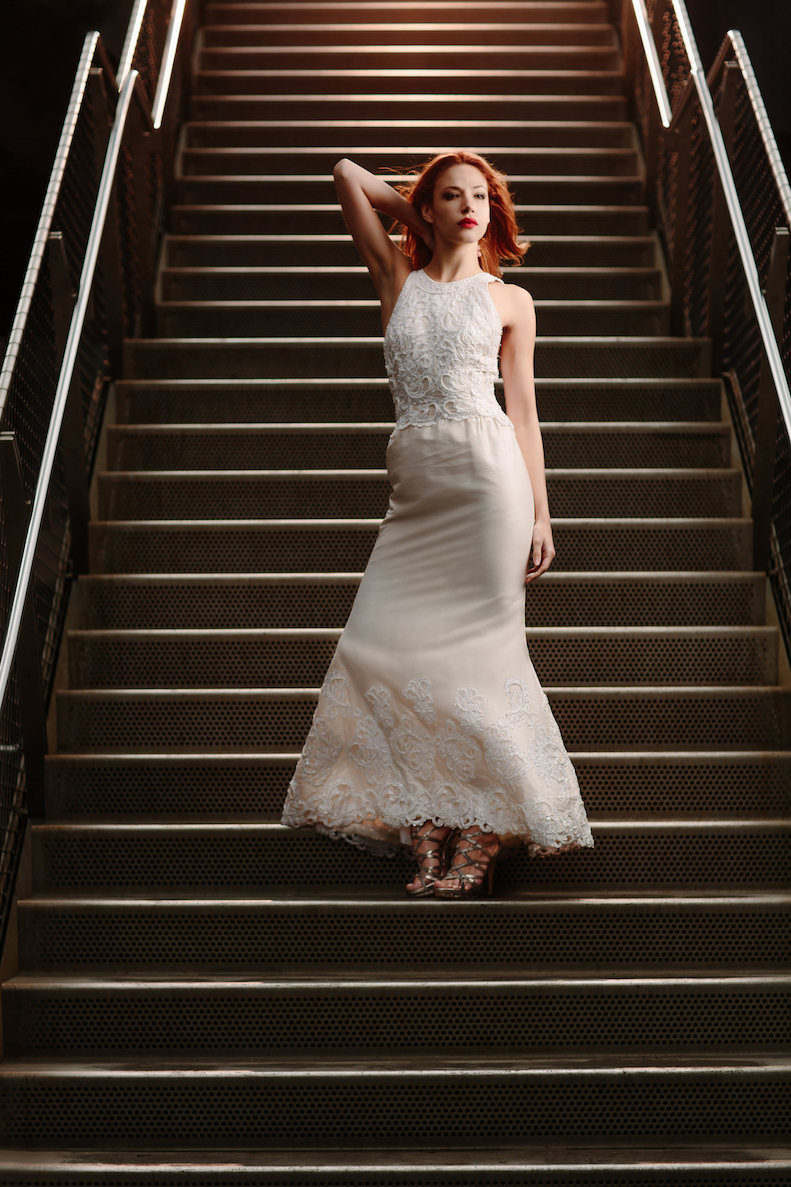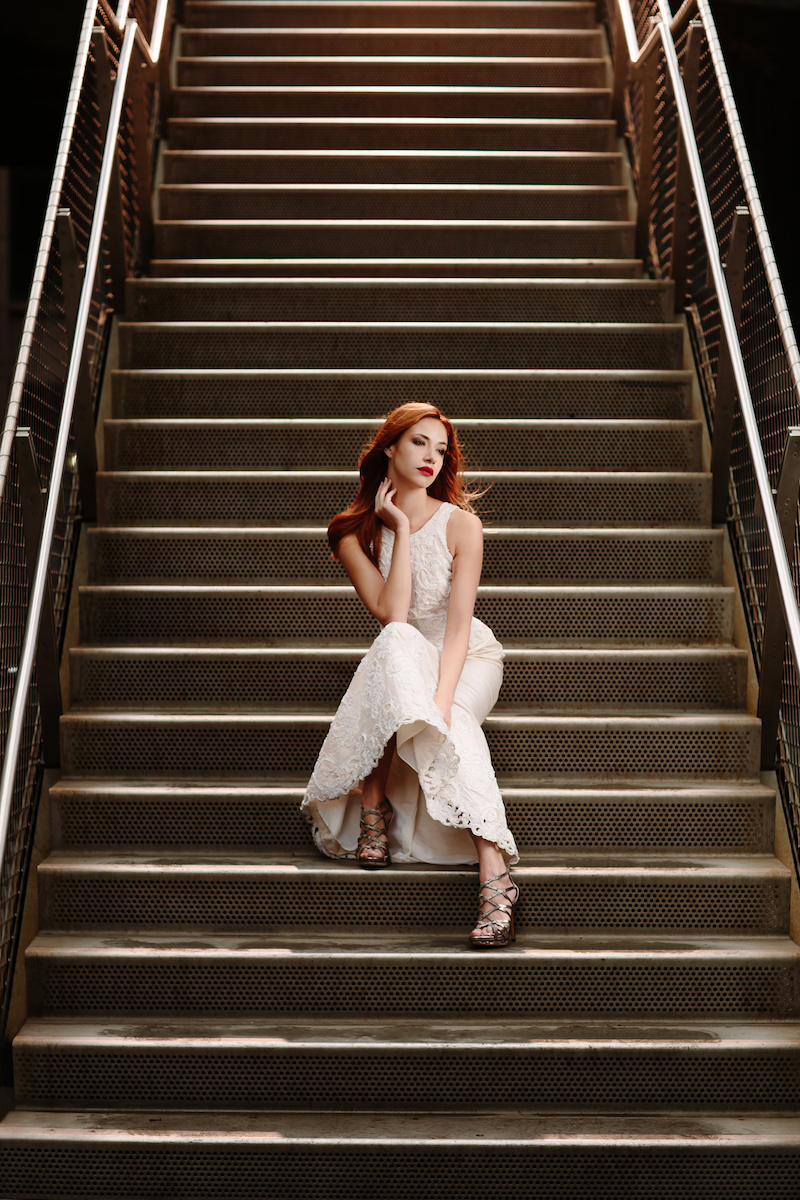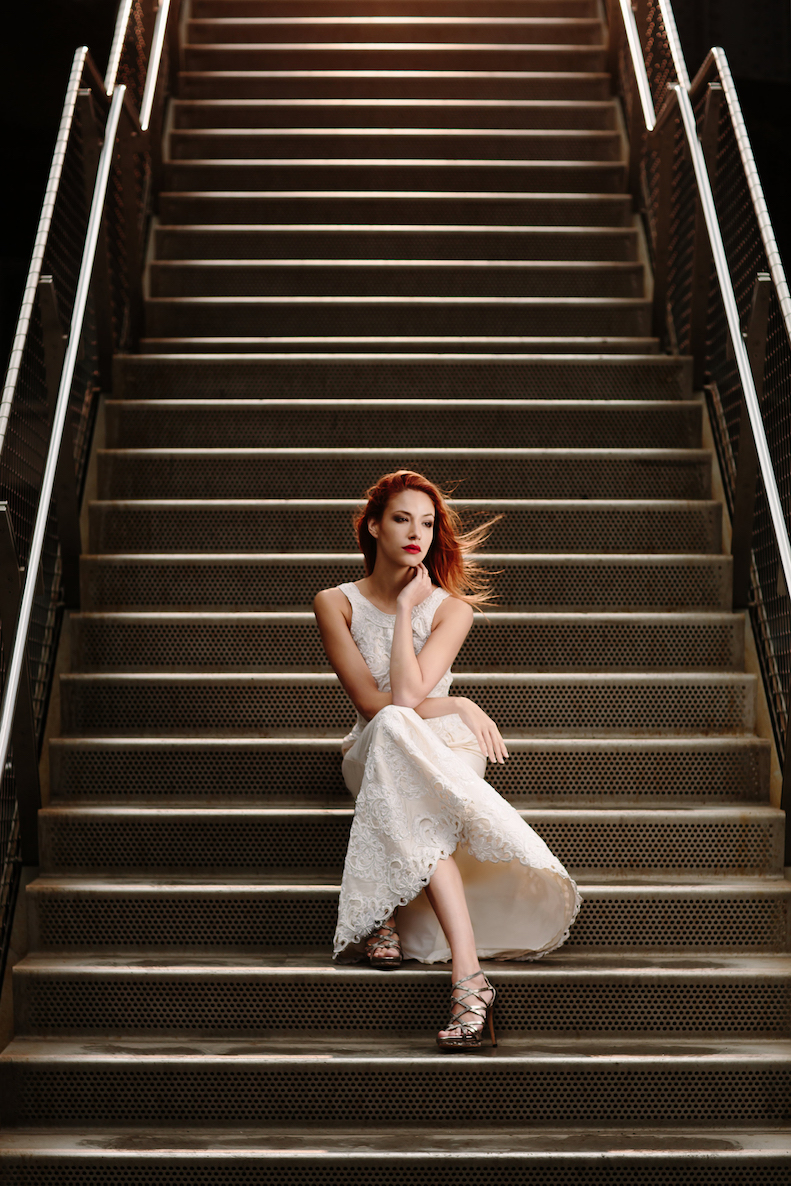 Lighting Gear in Action