George DeLoache shows us the lighting setup for shooting a fighter using a Westcott Strobelite Plus and  a Westcott Illuminator 48″ x 72″ Silver/White Reflector to provide dramatic portrait lighting.
The Westcott Strobelite Plus allows photographers to preview light patterns with an adjustable modeling lamp, a 400 effective watt second output, and the ability to "dial down" from 1/4 power to full power.
Westcott Illuminator Reflectors come in a variety of fabrics and sizes. A reflector is referred to by some photographers as the most valuable piece of equipment to have in their photo bag.  The most versatile reflectors, which are 5-in-1 reflectors, have the ability to not only reflect light onto the subject, but also diffuse light, and subtract light.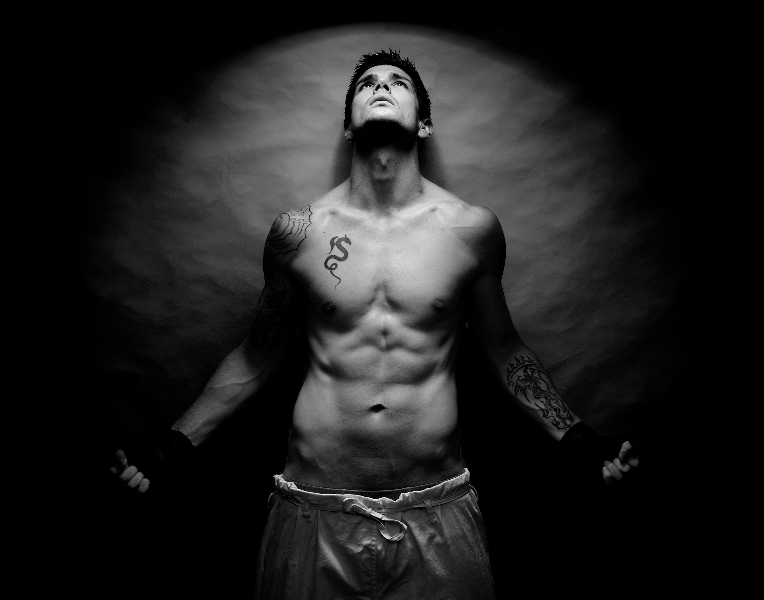 Photo Details and Specs
Aperture: F10
Shutter Speed: 1/160 sec
ISO: 200
Focal Length: 62 mm
Date/Time: October 24, 2010 2:54pm
Copyright Notice ©2010, George DeLoache
Westcott Lighting Gear in Action