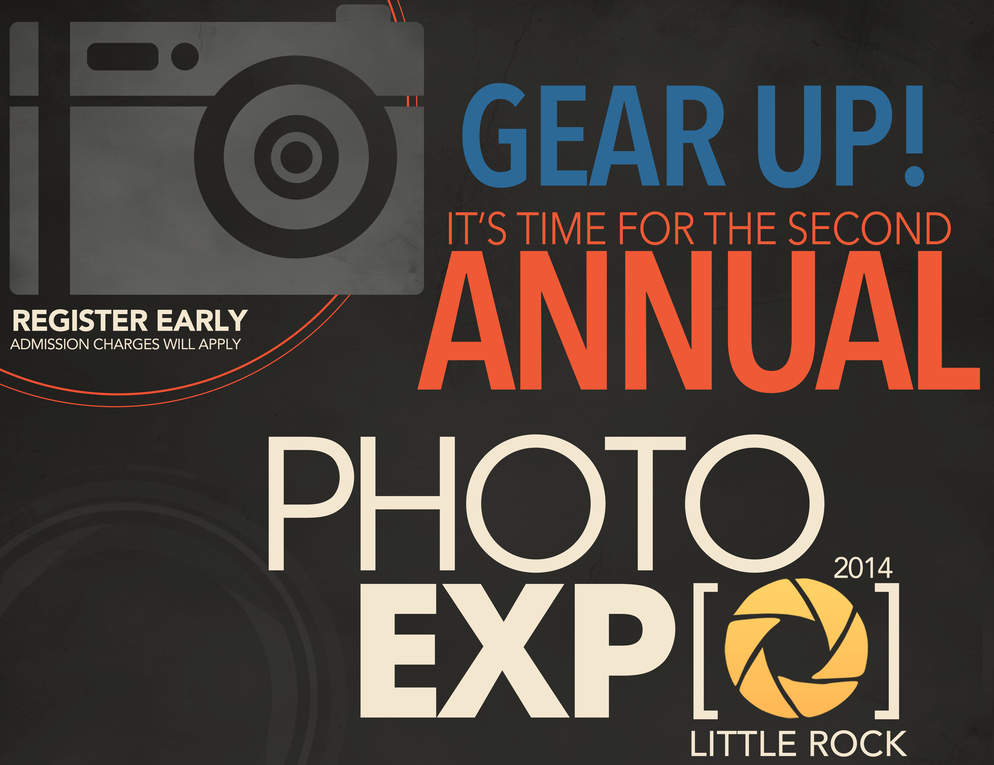 Join Team Westcott at Arkansas' biggest photography and videography expo hosted by Bedford Camera.

Little Rock's 2014 Photo Expo will include some of the best classes and demos from some of the brightest minds in photography today. A full weekend of photography bliss will include a massive trade showroom floor filled with evolving technology, new equipment, trends, styles and inspiration. This two-day expo will feature keynote speakers Hanson Fong and Joe McNally.
Hanson Fong is globally recognized as one of the premier wedding and portrait photographers in the industry. With more than 30 years of experience, Hanson has rightfully earned the photographic degrees of Master Photography and Photographic Craftsman. He is a Canon Explorer of Light and is a member of the prestigious Society of XXV.
Hanson Fong will be presenting his Keynote presentation at 7:00 pm on Friday, August 1st.
Joe McNally is an internationally acclaimed photographer whose career has spanned 30 years and has included assignments in over 50 countries. At various points in his career, Joe has been contracted to shoot for Sports Illustrated and Life magazine, and is currently an 25-year veteran contributor to the National Geographic.
Joe McNally will be presenting his Keynote presentation at 7:00 pm on Saturday, August 2nd. 
Photographers also will not want to miss the 2014 Photo Expo's photography challenge. Submit your best shot from at least 8 out of the 15 Arkansas points of interest. The top 10 finalists will have a 20×24 gallery wrap canvas on display at this year's expo. Plus, winning photos will also be displayed at Bedford Camera & Video. A panel of professional photographers will be judging for 1st, 2nd, 3rd, and Honorable Mention at the Expo.
Don't wait to register for Little Rock's 2014 Photo Expo as it is expected to sell out. You can purchase tickets at bedfords.com/photo-expo-2014. We can't wait to see you at the show!