Join Westcott at the 2014 Big Photo Show held at the Los Angeles Convention Center on May 17th and 18th from 10:00 am to 6:00 pm. Sponsored by the Photo Marketing Association, The Big Photo Show is a multi-sensory photography event for photographers and photography enthusiasts. You can check out the latest and greatest in gear from industry-leading brands, network with other budding photographers and bloggers, and learn professional techniques from photography greats. Everything at The Big Photo Show is designed to deepen and enhance your relationship with the entire photography experience – from image capture to image output.
Both Education Theaters at the Big Photo Show will be featuring educational presentation from professional photographers and creatives on a variety of different topics including portraiture, videography, photo editing, fine art photography, and marketing.
A featured speaker at the Big Photo Show, Westcott Top Pro Elite and industry personality Erin Manning will be educating attendees on proper studio and outdoor lighting techniques and green screen processing through a variety of presentations, including:
Simple Lighting for Amazing Portraits
Saturday, May 17th
Location: Theater 1
Time: 11:00am-11:45am
Have you wanted to try using studio lighting but felt intimidated by the technology, the heat, or just the frustration of trying to figure it all out? Now you can take photographs in the comfort of your own home – whether you're using a compact camera, DSLR, or even a smartphone. Let professional photographer, author, and educator, Erin Manning, help you learn the basics about taking great pictures with daylight balanced, constant lights. You'll walk away feeling inspired and confident about the essentials for creating professional-looking images – and your friends will be asking you how you did it!?Learn how to: set up a lighting kit, manipulate the light, use light ratios and patterns, and shoot better portraits. Expect to leave with a new understanding of working with studio lights and lots of ideas for taking better pictures.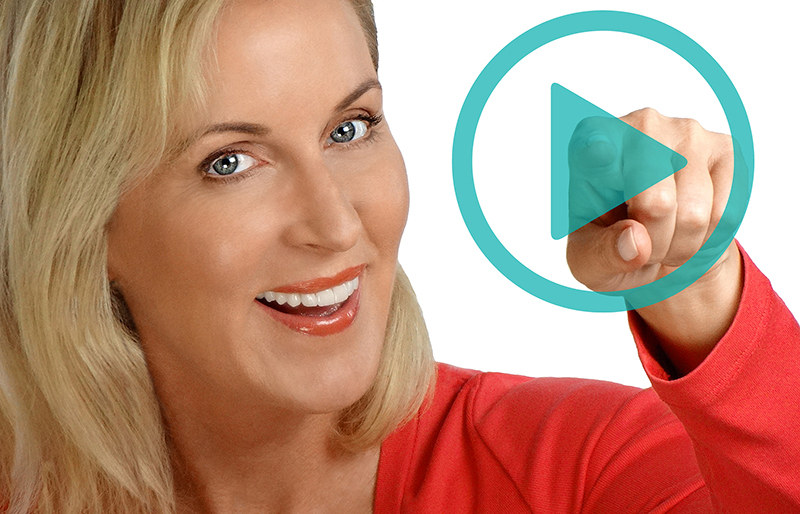 Create a Great Promo Video With Your iPhone
Saturday, May 17th
Location: Theater 2
Time: 3:00pm-3:30pm
Video content has become an essential online marketing tool; it persuades, informs, entertains, and inspires your audience. Research shows that 96% of consumers find videos helpful when making purchasing decisions online, but does the thought of creating your own promotional video seem intimidating, overwhelming, or just plain too much work? Then check out Erin Manning's "How-To" session on producing an instant video for your online marketing.

Fun With Green Screen
Sunday, May 18th
Location: Theater 1
Time: 11:00am-11:45am
Have you ever wondered how those pictures of people super imposed into a make-believe situation or exotic vacation spot were created? The answer is – Green Screen! But how do you make it all work? Don't worry. You don't have to be a pro photographer or even a computer wiz to produce fun, professional-looking images. Let professional photographer, author, and educator, Erin Manning, show you her secrets for creating amazing Green Screen images. Learn how to: set up and use a green screen kit, manipulate and control the light, direct your subject to capture the right image, and use the Green Screen software to create the final image. It is easier than you might think!

Natural Light Portraits
Sunday, May 18th
Location: Theater 2
Time: 3:00pm-3:45pm
One of the most convenient and inexpensive light sources in the world is right outside your door ? the sun! Photographing in natural sunlight offers a lot of opportunities for beautiful images, but it can also be a very frustrating experience if you don't know the basics. Join professional photographer, author, and educator, Erin Manning, as she guides you through the fundamentals of working with natural light. Learn how to: identify the quality and direction of light, find the best times and locations to capture photographs, control and manipulate the light for optimum effect, direct and compose your subjects, and discover a new way of looking at the world and feel more confident about capturing images in natural light.
A huge highlight of the Big Photo Show will be the The Photo Shooting Zone and the Hands-On Zone. The Photo Shooting Zone will provide ample opportunities for learning new photographic tips and tricks while The Hands-On Zone will allow you to interact with Creative Photo Academy instructors and photograph the models/talent you saw on-stage in the Photo Shooting Zone. Be sure to bring your camera!
Other features of the Big Photo Show will include:
Take It To The Wall, where professional framers will show how to display your photos with pride using dazzling framing designs.
Creative Photo Products Zone, where you will discover tons of creative techniques to apply to your photographs.
Photo Doctors, where you can learn how to better take advantage of everything your camera can do, and make sure it is functioning in top-notch order.
Portraits of Love, where volunteer professional photographers on site take free portraits of the families and loved ones of U.S. military members. Working in cooperation with the USO, these portraits will then be sent to deployed servicemen and women all over the world, and each family will receive a free portrait to keep for themselves.
and the United Nations Photo Exhibition, where you can see "Seven Decades of Photography," 66 compelling photos, as selected by UN staff, which offer a unique decade-by-decade view of UN history and engagement.
Prior to the show, you may also enter The Big Photo Show's Seriously Fun Photography contest for a chance to win an all-inclusive trip to the convention, cameras, lighting, gear, and more! To enter, please visit: www.thebigphotoshow.com/contest
For more information on the Big Photo Show, including complete education schedules, other events, and registration, please visit: http://www.thebigphotoshow.com/