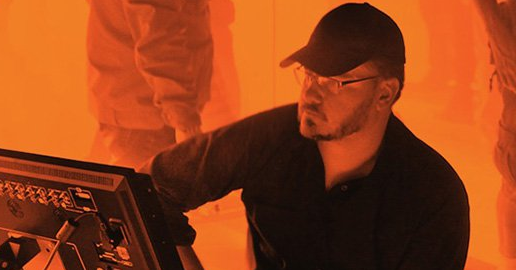 Vincent Laforet, Pulitzer Prize-winner and DGA Director, will be launching his Spring and Summer Directing Motion Tour May 6, 2014 that will begin in Philadelphia, end in New York, and hit 30 other major cities in just 9 weeks. Motion is one of Laforet's main obsessions but Laforet believes that there must be motivated and purposeful camera movements that not only captures a director's vision but also elicits an emotional response from viewers. Laforet's Directing Motion Tour was created with the aspiring filmmaker in mind. For weeks Laforet studied 100 of the best films, analyzing extensively, the motion magic created by directors such as Hitchcock, Spielberg, Scorsese, Welles, and many others. After 300 hours of research, with over 400 examples to share, Laforet designed a six-theme daytime workshop and an evening seminar catering to filmmakers of all levels.
Laforet stresses that this will not be a daytime workshop limited to his explanations of motion theory but that participating students will be able to put what they are learning into practice with some of the most advanced cinema technology. The techniques taught by Laforet can be applied with minimal equipment to any film project such as interview setups, promo shoots, live-event coverage, short films, documentaries, and more. Laforet will also be discussing principles behind his own work including his latest commercial for Nike.
"I can also tell you from experience, that once you attend this workshop, you will go from being a passive viewer to an active viewer and that you'll never be able to see things the same way again," declares Laforet.
Laforet is known for his avant-garde approach to filmmaking and storytelling. Reverie, a Laforet directed short film was the first to be shot with the Canon 5D Mark II. Later, he was chosen as one of the first filmmakers to shoot with the Canon C300. Laforet has been a cinematographer and director for clients such as Sony, Adobe, Pepsi, Nike and more. Vanity Fair, The New York Times Magazine, National Geographic, Sports Illustrated, Time and Life Magazine are a few of the publications that have commissioned Laforet's work. In 2010 he was a three-time winner of the Cannes Lions International Advertising Festival. Laforet is considered a pioneer in the field of HD-capable DSLR cameras and is renowned for his innovative tilt shift and aerial photography.