Hanson Fong in Houston: Wedding and Portrait Photography Made Easy!
09/26/2015 @ 10:00 am

-

3:00 pm

$55.00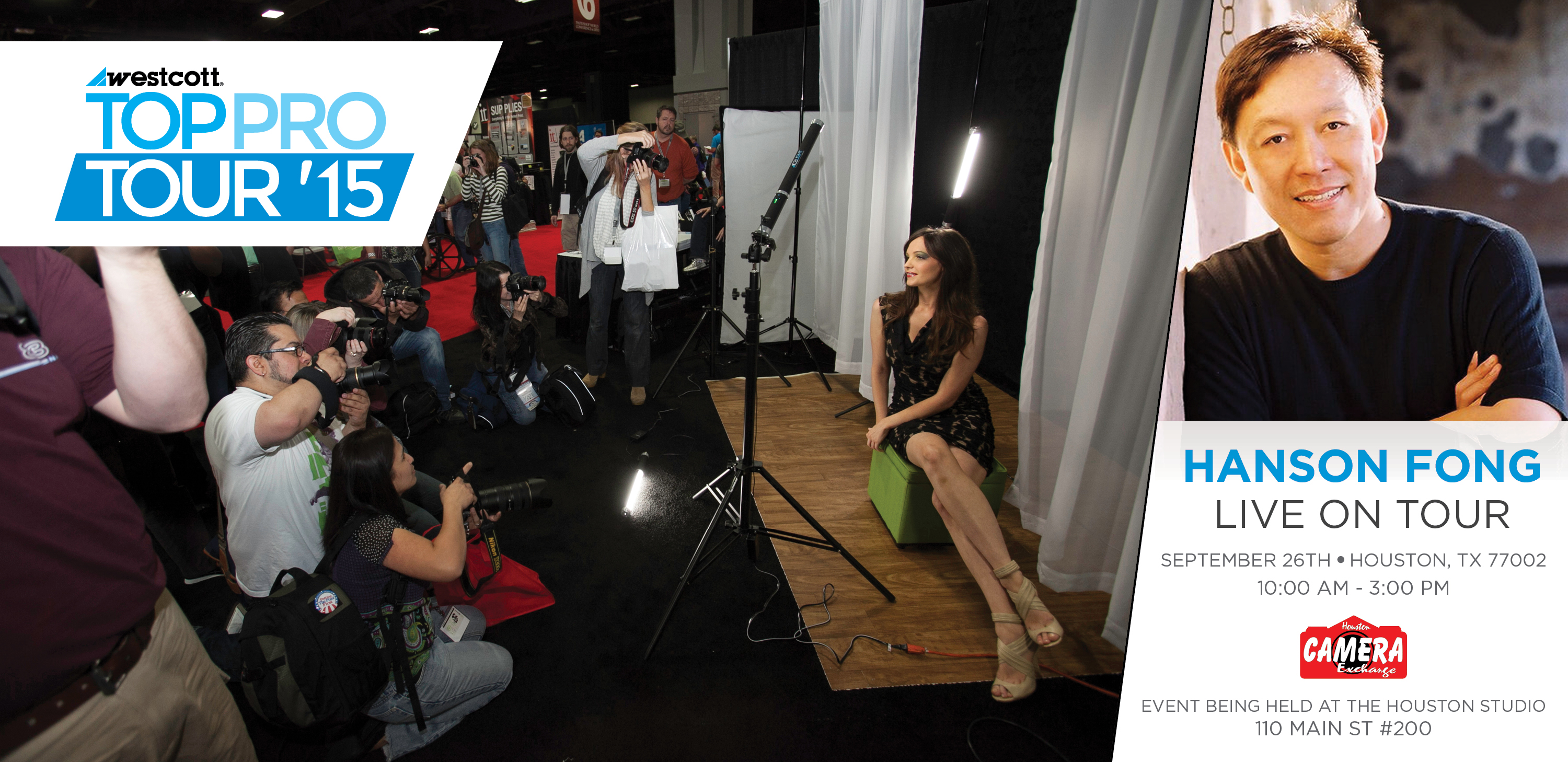 Hanson will be teaching classical lighting. Classical lighting is using main, fill, and hair lights. To break down classical lighting further, the attendee will learn to understand how to use broad lighting and short lighting. Hanson will also discuss about Glamour lighting. There are two types of glamour lighting, clam shell technique using soft box and a strip light and the other is using a strip box and a eyelighter. Hanson will share the technique of using ice light to create texture and edge light on the subject.
A live demonstration of the Classic 10 poses, that Hanson has pioneered and mastered, will assist you in posing any person, regardless of weight and/or height. His techniques will enable you to pose any family grouping, couple, or bridal couple. Facial analysis will be discussed. Hanson will talk about how to determine what is the subject's best angle to photograph.
Live demo, live viewing, Wi-Fi photography will be demonstrated. Learn to see what Hanson sees through his camera!
Hanson Fong of San Francisco, California, is globally recognized as one of the premier wedding and portrait photographers in the industry. With more than 30 years of experience, Hanson has rightfully earned the Photographic Degrees of Master of Photography and Photographic Craftsman. He is a member of the prestigious Society of XXV. Hanson is also proud a member of Canon's Explorers of Light.
Hanson's photographic experience and educational credentials are unsurpassed. As an award-winning photographer and instructor, Hanson is on the cutting edge of photography. His work sets the standard for photographers around the world. Hanson regularly shares his techniques that apply to both fine art and classical photography. In his course "Fong Shui, Harmonizing the Fine Art of Posing and Lighting" he demonstrates the "Classic 10 Poses" that he pioneered, flow posing, body shifting and facial analysis. Complimented with his animated personality, attendees enjoy live shooting demonstrations, hands on posing techniques, as well as large screen projections of present and past work.
Hanson has lectured at every major school of photography across America and has been invited to speak at various national and international conventions. His work and talent are recognized throughout the United States, Canada, Mexico, Asia, and Europe. His work has been displayed in the Hall of Fame, Epcot Center, and the ASP Traveling Loan. Hanson's images have been seen in many publications including American Photo, Bridal Guide, Popular Photography, Rangefnder, Studio Photography, and Professional Photographer. The quality of his work is reflected in the aesthetic appeal found in each of his photographs.