Jim Schmelzer in Indianapolis: Studio Lighting and Posing Techniques
08/22/2015 @ 11:00 am

-

4:00 pm

$40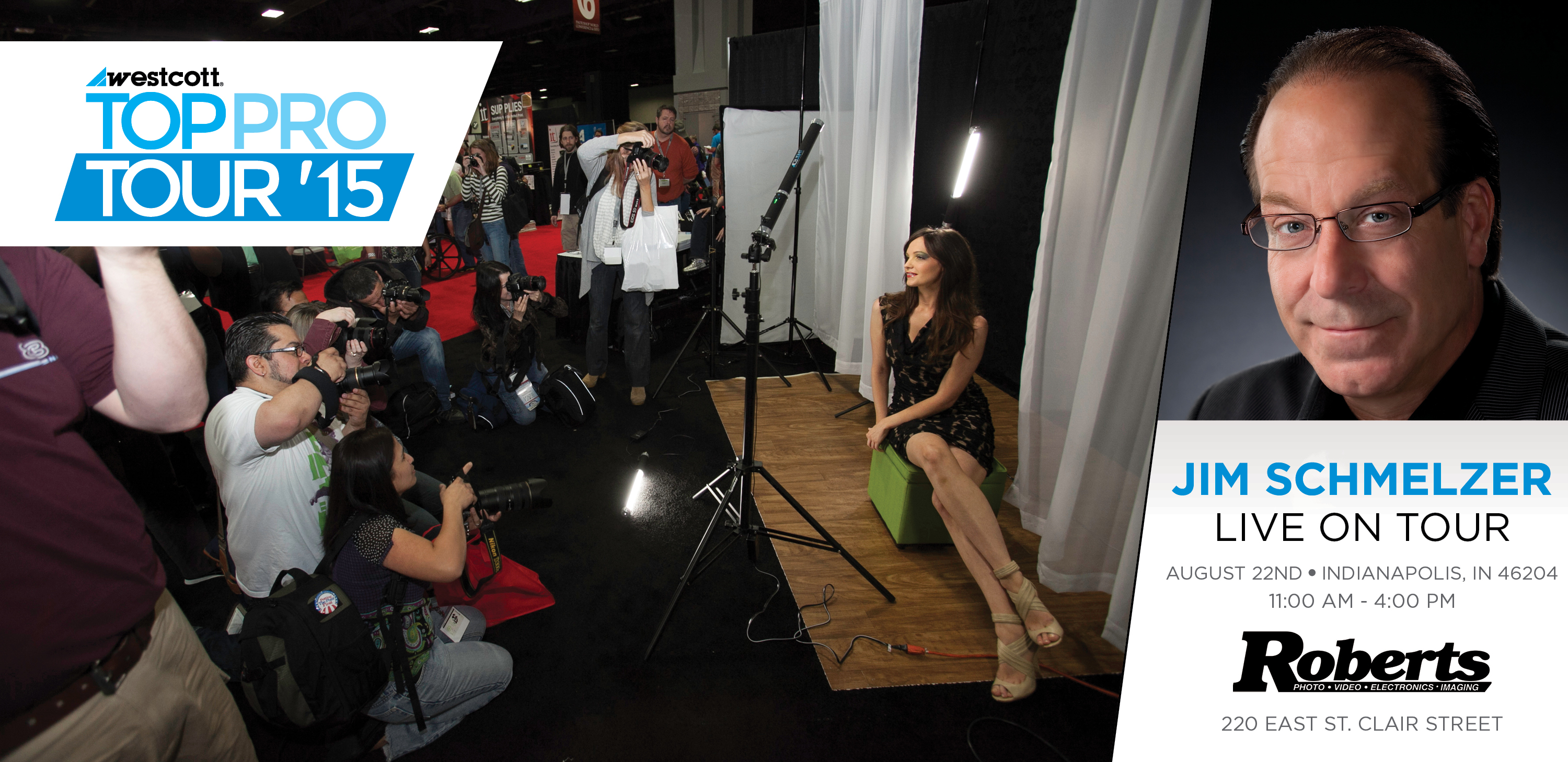 Master Craftsman Photographer James Schmelzer will take you step by step through the theory and techniques behind great studio lighting. Go behind the scenes in a variety of different lighting setups and find out where to place your lights, how far away, how high? And, get an in depth overview of the seven different patterns of light, such as Split, Broad, Short, Rembrandt & Butterfly, to name a few, and when to use each pattern.
Whether you are just starting out or a seasoned veteran of photography, you do not want to miss out on this rare opportunity to work with Master Craftsmen and Professional Photographer James Schmelzer as he explains how to use versatility in photography to grow your business. Utilize the same lighting skills you learn in this class in a boudoir session as well as a senior portrait session to double your clientele.
After attending this seminar, you will have the confidence and understanding of how to take studio portraits to the next level using constant lighting.
Get Tickets!
Known for his consistently outstanding style of portrait and wedding photography, James Schmelzer is an internationally known Master Craftsmen Photographer, lecturer and owner of Elite Photographic Studio located in Shelby Twp., Michigan. As a professional photographer for over 25 years, James has been awarded the Photographic Craftsmen & Master of Photography from PPA, Accolade of Photographic Mastery from WPPI, among many others.
*Studio & Outdoor Lighting Techniques using various light modifiers
*In depth overview of the seven different patterns of light and when to use each pattern
*How to use versatility within your photography to grow your business
*Learn constant lighting for hybrid photography
*learn new hyper sync technology for overpowering the sun outdoors
*Learn facial analysis and how to correct with lighting
Besides owning and running his own studio, James conducts workshops, speaks at seminars and demonstrates lighting techniques at tradeshows all around the world. Recently, Kelby Media Group has commissioned James to be their official lighting instructor for their online education site, Kelby Training. James is also one of Kelby one's Dream Team instructors for Photoshop World Conference & Expo.