LEMPA Conference
October 4, 2019

-

October 6, 2019

$149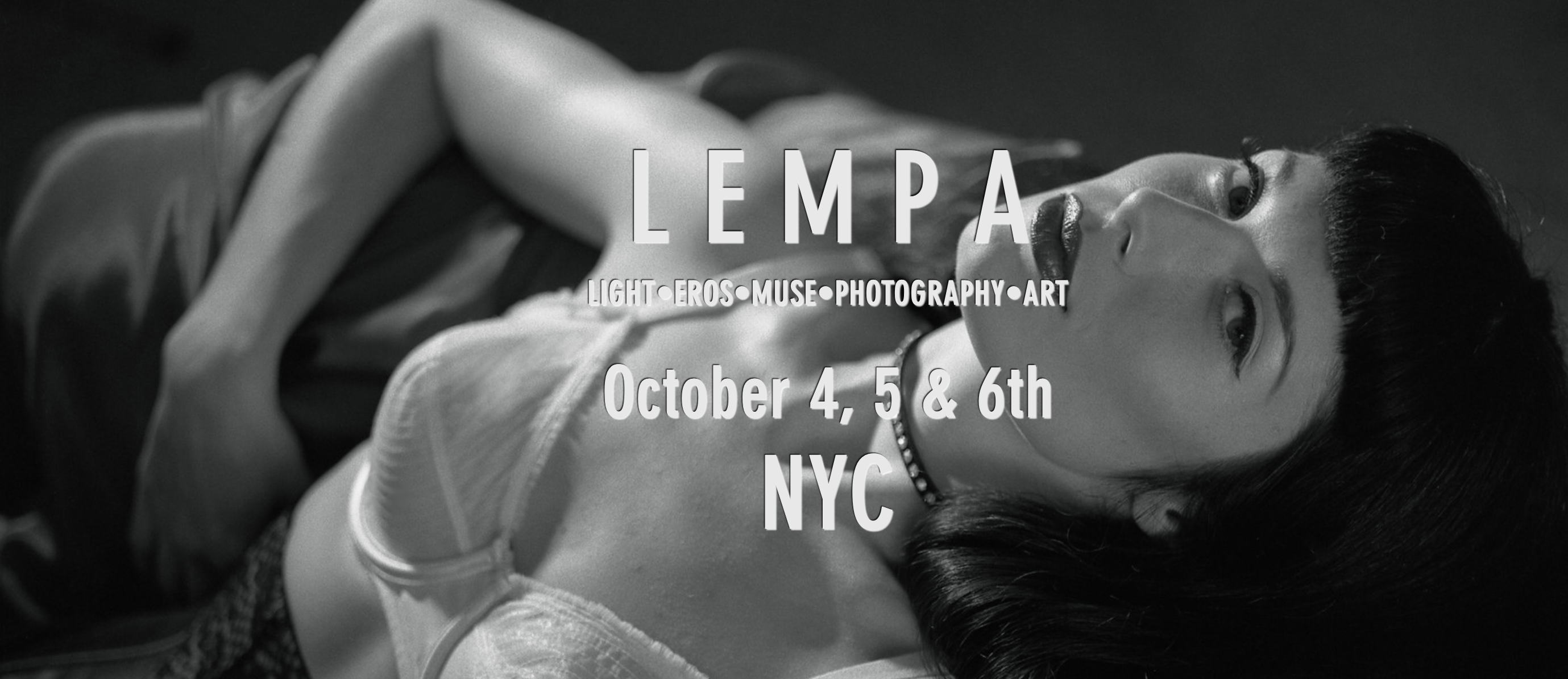 Light Eros Muse Photography Arts ( LEMPA ) Conference is the world's first and only conference dedicated to erotic, fetish and fine art nude photography.
Taking place over three days, LEMPA kicks off with an opening party, a daylong conference with slide show lectures, panels & trade show, then culminating with a hands on photography workshop. The LEMPA Conference seeks to elevate erotic and fine art nude photography by presenting the subject matter in a responsible and ethical manner.
Too often this subject matter has been associated with taboo and pornography and has been shunned by mainstream society and media as a result. LEMPA seeks to rectify that by giving leading photographers and models working in the genre a platform to showcase their process and work while establishing a benchmark  definition that raises the genre alongside the accepted disciplines.
Now, more so than ever, in the age of #MeToo it is of dire importance that the genre be defined and best practices exemplified to ensure that the subject matter is not degraded further. Early champions such as Helmut Newton, Robert Mapplethorpe and Ruth Bernhard are accepted examples, but the new generation is being neglected due to contemporary stigmatism of the genre. The LEMPA Conference will light the way forward for this genre to fulfill its rightful place alongside accepted disciplines such as landscape, fashion, journalism and traditional portraiture in photography.
The conference is a must attend for photographers and art collectors in the fetish, erotica and fine art world. LEMPA's mission is to elevate the subject matter by showcasing the best practitioners and establishing best practices of the art.
Related Events