Mastering your Lighting Workshop with James Schmelzer
10/11/2014 @ 10:00 am

-

2:30 pm

$50.00
Mastering your Indoor and Outdoor Lighting Workshop with James Schmelzer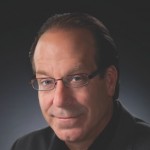 This course will cover many different aspects of photography from in the studio, to creating outdoor masterpieces.  Master Craftsmen Photographer James Schmelzer will take you step-by-step through the theory and techniques behind great studio lighting. You will quickly learn where to place your lights (how far, how high) as well as the 7 different patterns of light (Split, Broad, Short, Rembrandt, Butterfly, Loop and Broad Rembrandt).
James will dive into more advanced lighting scenarios in the afternoon by showing how to control your lighting outdoors using scrims, light modifiers, and touching on hyper-sync technology with strobes.  At the end of this session, you will have a chance to use these lighting techniques on real models and help build a portfolio for yourself!  Make sure to bring your camera, and get ready to be inspired!
After attending this inspiring presentation you will have the confidence and understanding on how to take studio portraits to the next level using constant lighting other useful light modification tools.
Visit Eventbrite now to register and purchase tickets for this essential photography class.