ProFusion 2019
November 13, 2019

-

November 14, 2019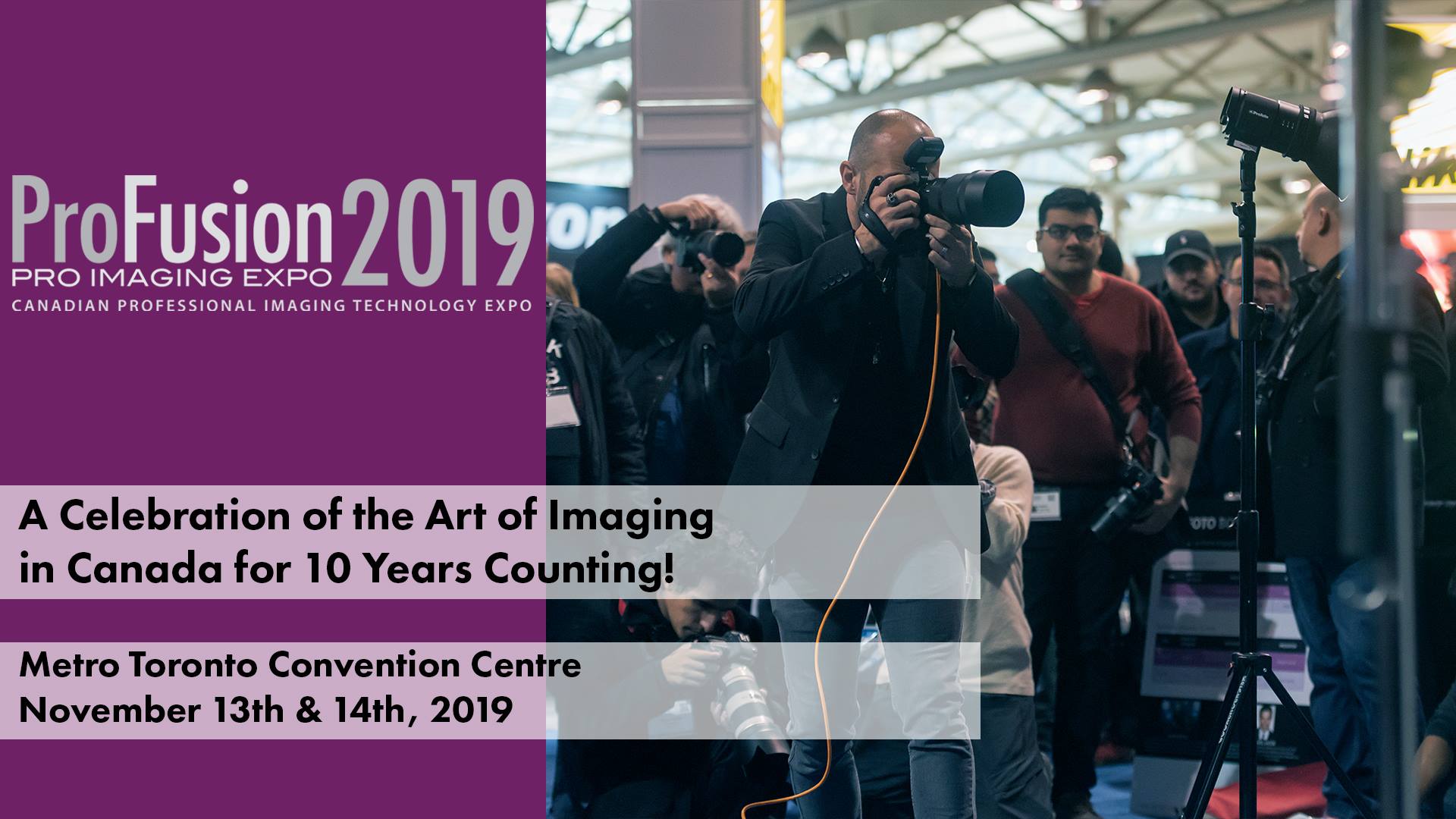 After a decade of unparalleled success, ProFusion has become the must-attend event for Canada's top imaging professionals and budding enthusiasts. It's more than a trade show, and there's really nothing else like it in the country. No matter what you do – from photography and lighting to audio, broadcast and even education – ProFusion has something shiny and new that's sure to dazzle you.
In recent years, some of the biggest international names in the industry have made ProFusion their go-to destination. Notables such as Greg Gorman and Philip Bloom have graced the showroom floor. Others – including Garrett Brown, Jay Maisel, Vincent Laforet, Alex Buono, Adam Forgione, Bill Frakes, Seth Resnick and Gary Adcock – have beaten a path here too. This year you'll be in good company again, for sure, rubbing elbows with the best in the biz.
ProFusion has become a magnet for so many top professionals and like-minded enthusiasts because we're always the first in Canada to showcase some of the most buzz-worthy new cameras, lighting, software and other gear everyone wants to get their hands on. It's your chance to get a jump on the latest equipment, and to do it conveniently under one roof in an intimate, informative, interactive environment. It's a place where the world's leading manufacturers gather to display and demonstrate their latest products. And it's where attendees get first-dibs, hands-on access to brand new cutting-edge equipment and actually test it out.
Related Events