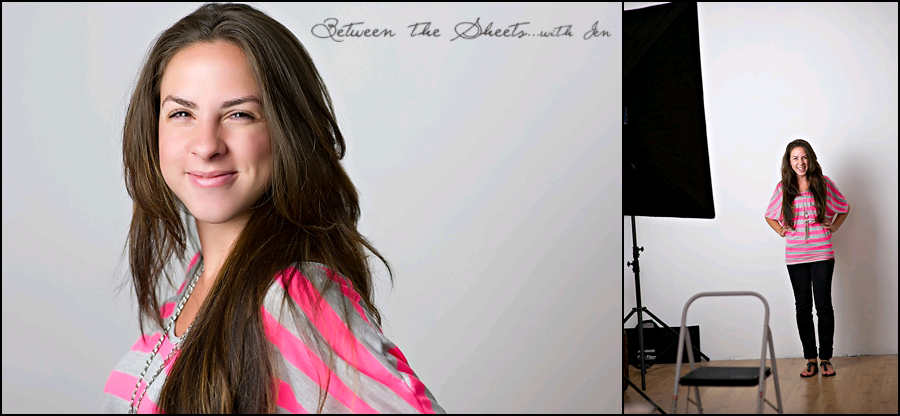 This summer has been incredible busy here, and I know I have not been blogging as much as I should. The good news is I have a ton of blog posts that I am working on about posing real women and some fun lighting tips. I had a fantastic time presenting at Adorama back in July and I was really excited to be asked to write for the new Shutter Magazine. Adorama asked me to present again come fall, so I am thinking of presenting posing for real woman, who doesn't want to know more about that?!

My other exciting news is that I am partnering with Westcott. Westcott has a fantastic line of lights and accessories for all types of photography. I fell in love with the Ice Light they make when I taught at After Dark back in May. It has such clean, pretty light – fantastic for boudoir.

I will be blogging about the Ice Light- next – but today I am going to talk about the Spiderlite TD6

There are so many advantages to using the Spiderlite TD6s. First of all, I am mostly a natural light shooter. There are many days in my studio that are super cloudy and stormy and there just isn't enough light to work with. The Spiderlites are a perfect solution. I just popped on a large softbox and boom, it's just like a window! (As an awesome bonus, they are daylight balanced). ~See photos below.

The lights are adjustable which is also fantastic so I can really control the look I am going for. As you can see in the photo below there are three on/off switches. You can use them all on, or in any other combo of on/off that you want. Oh and one other thing I have to mention – they were easy to set up!! Even for me!

I couldn't wait to set them up and play when I got them, but I only had about 15 minutes before my client arrived. I was able to unpack, set up and grab a few adorable shots of the ladies of Jenerations all in that time.

Another item that I was excited to get was the reflector kit. Yes, I have about 3 or 4 reflectors around the studio that I have collected over the years – but this one is by far the best. I love the arm that they designed. It's incredibly flexible in any angle and it's easy and light weight – great to travel with. I prefer the silver side most of the time – but there are 5 other options as well.

I can't wait to give a write up about the Ice Light and the fun I have been having with it. That is coming soon! Please let me know if you have any questions about the Westcott lights – I am happy to help and loving every minute of using them!

Happy Lighting..

xo, Jennifer Rozenbaum
Originally posted on Jennifer Rozenbaum's blog Between The Sheets on Aug 27, 2012.
Westcott Lighting Gear in Action
Spiderlite TD6 2-Light Perfect Portrait Kit

6894