With new camera technology comes a new type of photographer: the hybrid photographer. These creative individuals are now able to shoot both high-quality photo and high-quality video with the same DSLR. With these new capabilities, many photographers are switching from speedlites and strobes to continuous lighting. Continuous lights give these photographers the ability to shoot both photo and video with the same lights.
Constant studio lighting is often bulky and anything-but portable. Which is where the Ice Light comes in. Designed by renowned photographer Jerry Ghionis, The Ice Light has become a favorite amongst a variety of photographers and videographers across the globe. Introduced in 2012, The Ice Light was the first daylight-balanced handheld LED introduced to the market.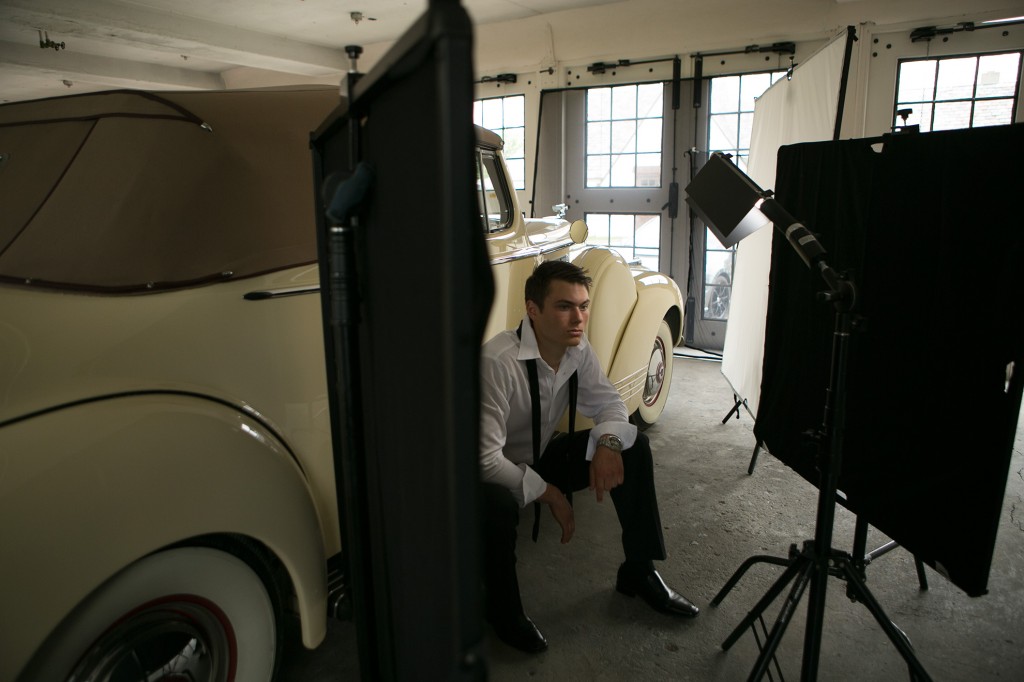 Here, veteran educator and Master Craftsman Photographer Jim Schmelzer discusses the his use of the Ice Light for both photo and video on-location in this video. On-location at the Packard Grounds in Detroit, Jim finds himself shooting portraiture without electricity. For on-the-go photographers, this is very common issue. To capture the portrait the he has envisioned, Jim uses the Ice Light with barndoors to precisely illuminate his subject. He also utilizes multiple Scrim Jims to add shadows for dimension and soften the ambient lighting.
The Ice Light has a truly daylight-balanced 5,200°K color temperature. This allows Jim to mix artificial and available lighting easily. Designed not only for handheld use, the Ice Light also features standard mounting threads on both ends for use on a light stand, as you see in the setup here. The Ice Light Barndoors allow Jim to very precisely direct his light source on his subject's face for a more dramatic portrait. 
Enter to win your very own Ice Light now on Westcott's Facebook page! Sweepstakes ends at midnight EST on 12/7/14.