Capturing precise, soft portrait lighting can be difficult. Proper lighting techniques and quality tools are essential in creating images that your clients will adore. To achieve this beautiful family portrait, Rod Evans uses a Westcott Spiderlite TD5 and Spiderlite TD3 with tungsten bulbs, 12″ x 36″ Westcott softbox with an eggcrate and 24″ x 32″ diffused softbox.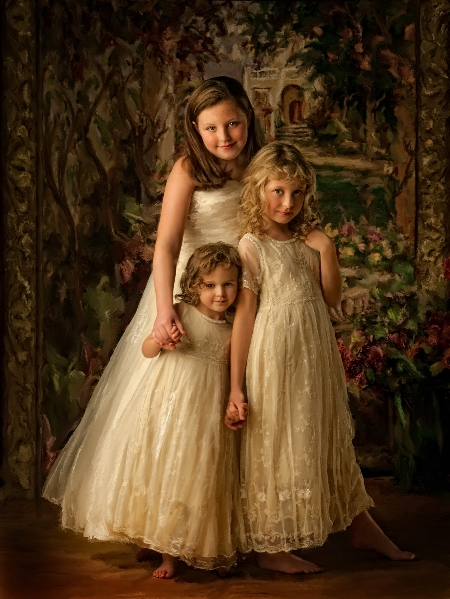 Westcott Top Pro and renowned photographer Rod Evans used this lighting set-up to capture this sibling fine art portrait.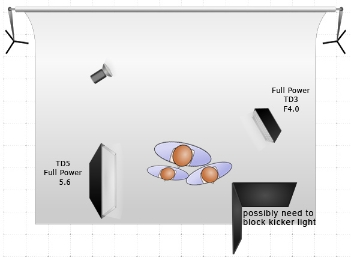 Rod Evans is renowned for his innovative portraits by combining an intense love of art and a visionary style. He has been requested to lecture nationally as well as internationally for a host of venues including PPA's Imaging USA, WPPI, and Senior Portrait Artists Events. He is a PPA National Award winner who has been on Photoworkshop.com and PhotoVision Video Magazine and has been selected to be a member of the prestigious Society of XXV, an international group of some of the world's finest photographers.
The Spiderlite TD5 features 900-watts of continuous light. Photographers can choose whether to use daylight-balanced or tungsten lights in this unit.  The light is adjustable with three switches on the back of the unit, allowing photographers to "dial down" the power. This allows the TD5 to be used as a main light or as a secondary light in a portrait shoot where you may need less output.  The TD5 has a speed ring built right into the head making it easy for photographers to mount any four post box onto this unit, modifying the light even more.
Westcott Softboxes are backed by 5-year warranties, making them some of the most durable in the industry.  Large softboxes are great for covering an entire subject (or subjects), as shown in this full-length portrait shoot.  Stripbank boxes are great as a hair light or an edge light.
Photo Details and Specs
Aperture: F5.6
Shutter Speed: 1/60 sec
ISO: 400
Focal Length: 85 mm
Date/Time: February 2009 1:18pm
Copyright Notice ©2009, Rod Evans
Westcott Lighting Gear in Action