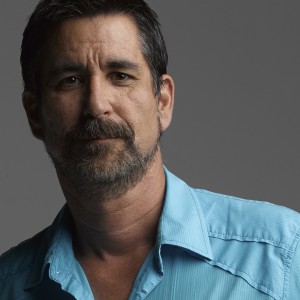 Creating a view of hyper-reality without the hype. Revealing milli-moments of wonder captured between dimensions. Exposing the what-if within the why-not. Eric Eggly is 20-plus years into a career he loves. Love clearly, magically, joyously, exquisitely, painfully, humorously and artfully always shows. Eric is provocative without the heavy hand of provocation. Eric is dramatic without the drama. Eric is a master photographer without the need to prove it.
Choices of perspective, the use of light vs. shadow and unexpected manipulations of environments are just a few of the elements that distinguish Eric's work beyond the hoard. Directing with respect, positivity and passion is a given for Eric. What takes Eric's direction to another level is an inherent sense of style and an ability to coax the best (or if needed, the worst) out of a subject or situation. Organizations and companies, like Ansell, Audi, VW, La-Z-Boy and the Detroit Red Wings, plus sponsors F.J. Westcott, Profoto and X-rite, recognize Eric's extraordinary talents.
Witness the character. Witness the wonder. Witness the work of Eric Eggly.