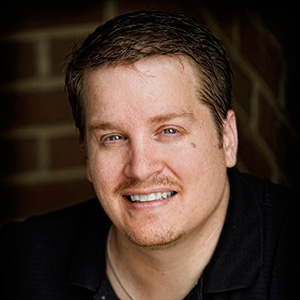 As a fourth-generation artist and a second-generation photographer, Pete Wright was raised in North Carolina in an environment rich in art and photography. His photographs were first published when he was 14 years old when he accepted his first paying job as a photographer working for a regional newspaper. Years later, in 1997 PW Photography's first studio opened in Greenville, North Carolina. The following year the company moved to Richmond, Virginia. The studio's work has ranged from portraits and weddings to sports and editorials.
During his 25 years of working as a photographer, Pete has earned the distinction of Master Photographer and Photographic Craftsman from PPA. He also received Photographer of the Year honors from PPA five consecutive years from 2007 through 2011, has been awarded several Fuji and Kodak Gallery Awards, was accepted into the PPA Loan Collection multiple times, has been featured in several national publications.
Pete feels fortunate to have lectured around the world about his passion for photography. He loves to teach and inspire others to follow or find their passion in photography and use that passion to build a successful business! He is a true believer in the term "Pay it forward" and feels it is his responsibility to be an open book, sharing his own knowledge, and to help create educational opportunities to expose new photographers to a diverse and talented group of photographic educators. It is his life's goal to see the photographic industry survive and thrive in change!