Top Pro and photography educator, Eli Infante, walks us through a Texas-based photo shoot in midday sun using the FJ200 strobe to capture high-speed sync (HSS) portraits. Eli finds the FJ200 strobe's exposed flash tube allows it to provide an even spread of light in the Rapid Box Switch Octa-M softbox to capture HSS portraits in full sunlight.
Eli is infamous for utilizing unique South Texas landscapes and historical structures to draw most of his inspiration for photo shoots. In this video, Eli asks his model to sit on an elevated pillar in desolate terrain with a fully-exposed sunny sky and directs her to angle her nose down to avoid severe shadows forming on her face. Eli is working to balance out the effects of the sunlight hitting his model's face from the right, which is creating harsh shadows from her hair. Changing the angle of her face by pointing it down and away from the sun creates soft light, allowing him to gently fill in her face with light from the Octa-M with FJ200 strobe.
Throughout the shoot, Eli was challenged with unwanted highlights and shadows on the model's face when her nose pointed toward the sun. Being aware of these details is critical when shooting in midday sun in order to capture photos with the beautiful, soft light he's looking for. He also mentions the importance of metering your ambient exposure first, then going in to add your key light to fill out the model's face. This strategy brings out the best features on your subject when shooting high speed sync portraits.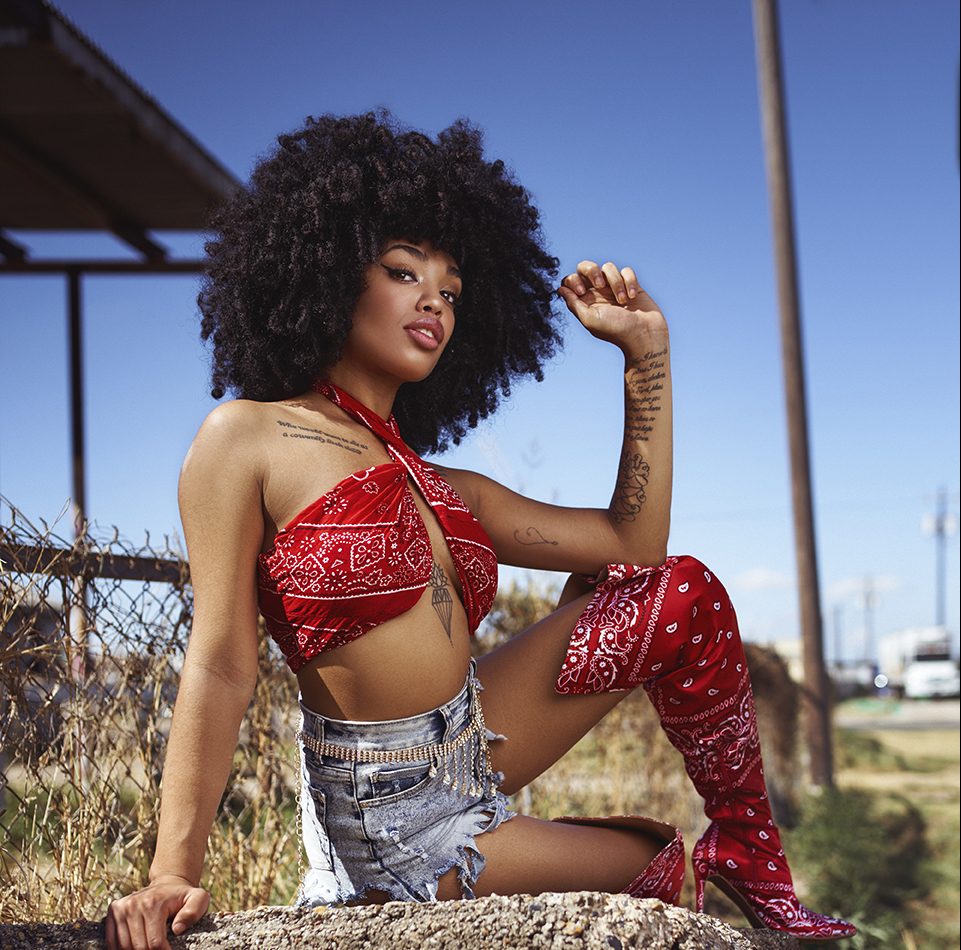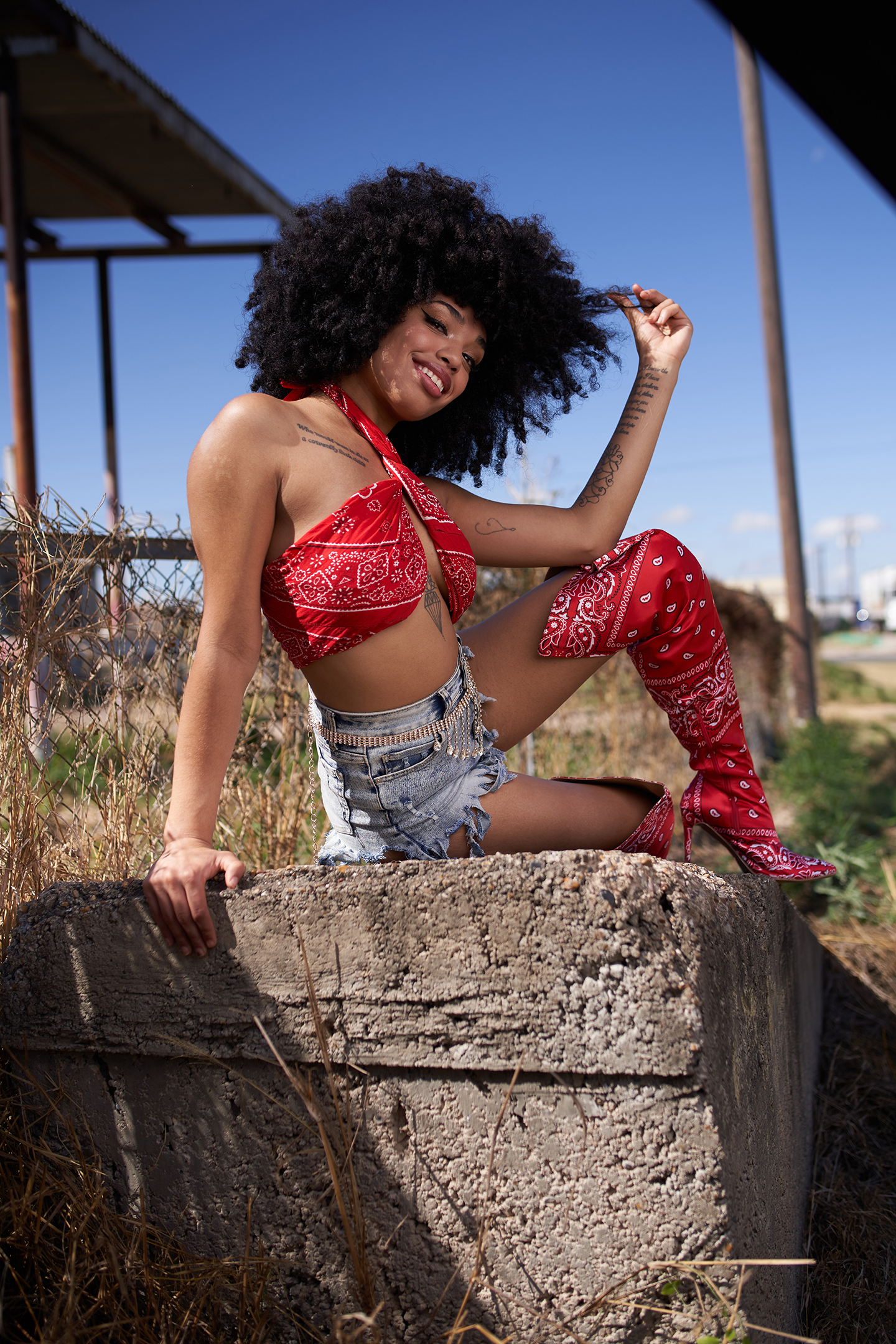 The FJ200 strobe is designed for photographers looking for a compact flash without sacrificing power. With an industry-leading 0.05 to 1.3 second recycle time, this 200 watt-second strobe with round head easily fits in the palm of your hand and comes standard with additional lighting controls.
See how Top Pro Photographer Will Cadena captures dynamic fashion photos using the FJ400 strobe. 
Shooting outdoors? Learn how to capture outdoor portraits using the Scrim Jim.
Lighting Gear in Action