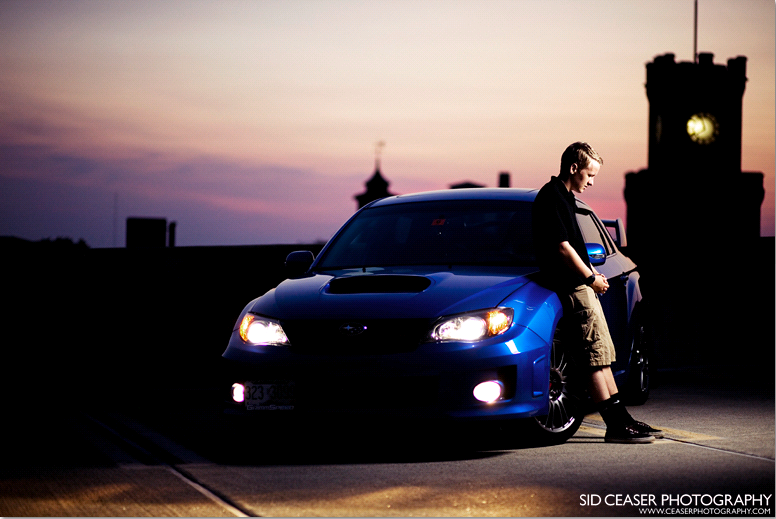 New Hampshire portrait photographer Sid Ceaser previously discussed his preference of Westcott's Apollo line of softboxes. Sid uses a 28″ Recessed Medium Apollo when shooting one or two subjects and a large Recessed Mega Apollo when shooting groups. All Apollo softboxes are constructed with an umbrella-style frame, which allows for quick set-up. In this particular shoot, Sid demonstrates his use of the Medium Apollo during an outdoor nighttime portrait session. Placing the Apollo relatively close to the young man, Sid creates fantastic contrast on his subject and the vehicle. Lighting a nighttime portrait can be difficult, but Sid created a beautiful image by carefully determining the placement of his light source.
 The Medium Apollo is the first light diffuser I grab for all my jobs.  I love that it has baffles along the edges to control spill.  It is perfect for shooting 1 or 2 people, and its very light.

This shot waken during sunset. Very simple setup – the Apollo to camera right. I pulled it back and angled it slightly downward because I wanted to light all of the subject – from head to toe, and allow some spill on the ground to light up the immediate environment. I wasn't worried about any kind of rim or kicker, because I wanted the light of the sunset to take care of all of that. The test shot was taken before this final image, and you can see in the test shot we had some blue sky. I waited until the sky went pinkish since I already had this blotch of blue color (the car) and didn't want to repeat that color in the background. Waiting the few extra minutes gave me a much better color palette. I knew I wanted a more "moody" shot, so after the typical 'look-at-me-and-smile' portrait I had him simply look down towards his feet.
To see more of of Sid's wonderful portraits, learn about his Portable Portrait lighting workshops, read his blog, or listen to his podcast, please visit: http://ceaserphotography.com/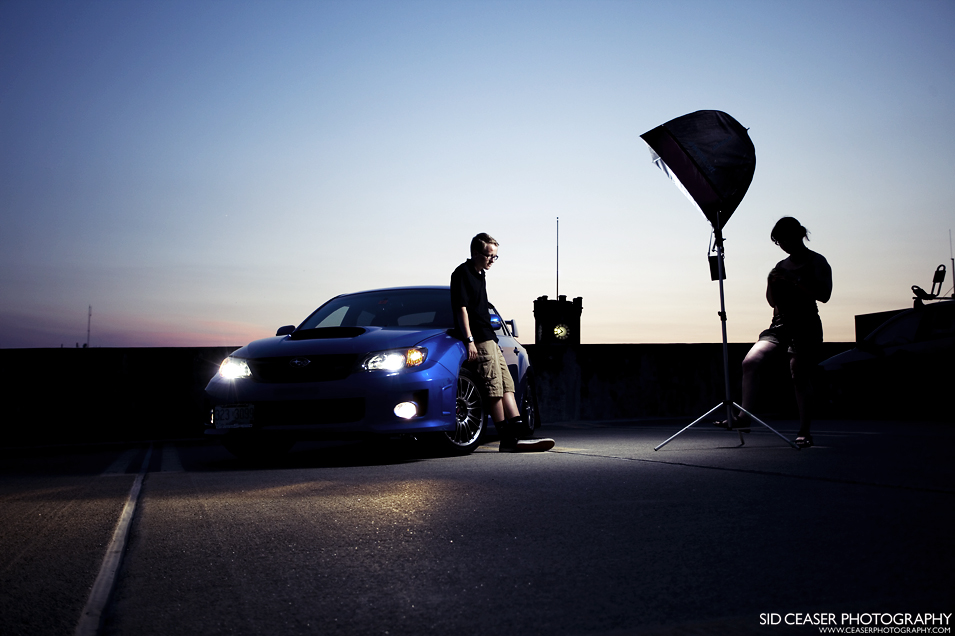 Westcott Lighting Gear in Action