Headshot master and award-winning photographer
Peter Hurley
is well known for creating high-quality portraits with beautiful lighting. Shooting stunning portraits takes pristine lighting along with the perfect backdrop, which is why he created a portable background to quickly capture his trademark headshot look in any space available.
With the black HurleyPro ProBoard, portrait photographers, fashion photographers, and commercial photographers are able to shoot in their desired scene or environment. Constructed with a durable, flexible polymer material that's easy to clean and comes with a compact travel case, the HurleyPro ProBoard is accessible for any location setup.
Designed so that you can conveniently set up the system on your own, the assembly process is very simple. Begin with two heavy-duty light stands approximately 8' apart, Peter strongly advises the stands be held down with Westcott's H2Pro bags for weight as well as pushing the back leg of the light stand in to avoid having the background fall forward on your subject.
Once the light stands are in place, you will start by securing the ProBoard tightly with the top clamp on one side first. Then, moving to the other side, you'll make sure both ends of the Proboard are locked in tightly to the light stand. At this time, the ProBoard is opened up and fastened to both light stands. You'll be able to adjust the height of the stands and secure the board using the lower clamps. This makes sure the ProBoard is in the proper position to maintain a seamless look.
Developed to withstand travel to various locations and endure multiple setups, the Hurley ProBoard is made from sturdy and flexible plastic. Created to capture headshots, still life, couples, and used for virtual interviews, the HurleyPro Proboard is a lightweight and versatile background.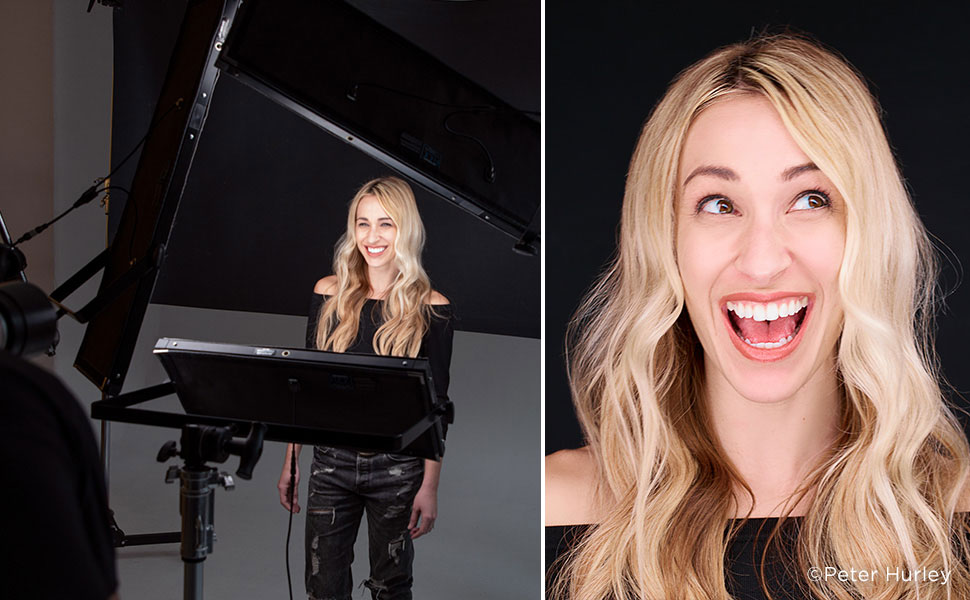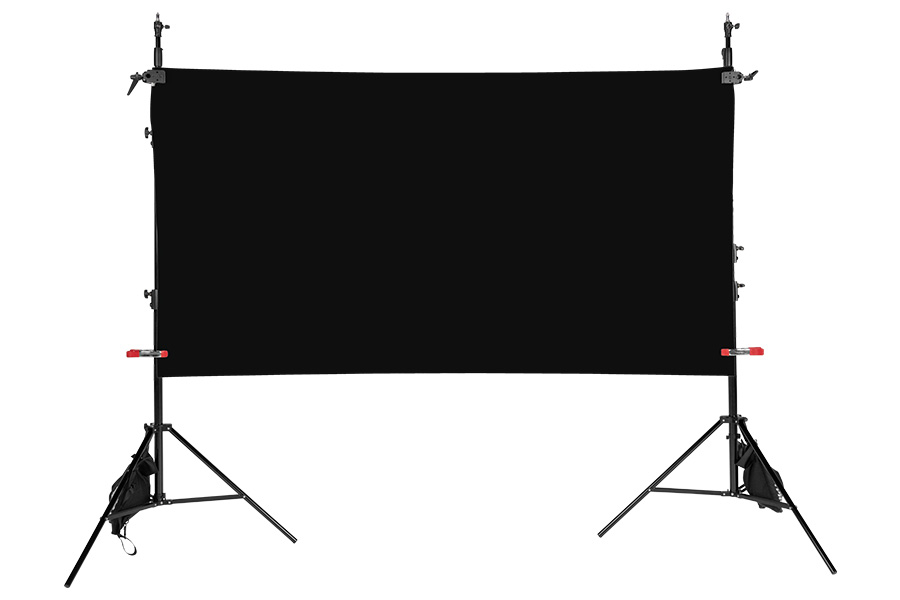 Check out Top Pro and HurleyPro Proboard designer, Peter Hurley, shoot high quality portraits with the portable Flex Cine Kit and HurleyPro ProBoard. 
Go behind the scenes of a photoshoot with Peter Hurley and the HurleyPro Proboard.
Lighting Gear in Action
HurleyPro ProBoard (Matte Black)

3400