Team Westcott walks photographers through the assembly process of the latest large modifier in this product how-to video.
The Zeppelin Deep Parabolic softbox series is an essential item for commercial, fashion, and portrait photographers. The Zeppelin is available in 35, 47, and 59 inch models, all featuring a deep parabolic construction creating a stunning even, wrap-around light output. Each Zeppelin Para Softbox is equipped with high-quality construction and needlework, 16 durable lightweight and heat-resistant rods, a 1/2-stop inner diffusion panel with a 1/2-stop center dot to eliminate hot spots, a single sheet outer diffusion panel, and a travel case. The Zeppelin Speedring Bracket is available for purchase and compatible with Bowens, Profoto, Balcar, and Elinchrom style light heads. This heavy-duty bracket not only provides quick mounting for these large modifiers, but also serves as additional weight support.
These large modifiers, as shown below, offer three separate mounting capabilities. Utilization of the Zeppelin Speedring Bracket allows for the external mounting option buy simply attaching your light source to the compatible bracket securely. The Zeppelin is equipped with a zippered entry point, serving as a second light head mounting option when paired with an additional light stand. When partnered with a Westcott boom arm, a third mounting option is achieved through the Zeppelin's rear ventilation cover. Internal mounting methods are optimized with the available Zeppelin Deflector Plate, which eliminates light spill.
---
#1 External Mounting Option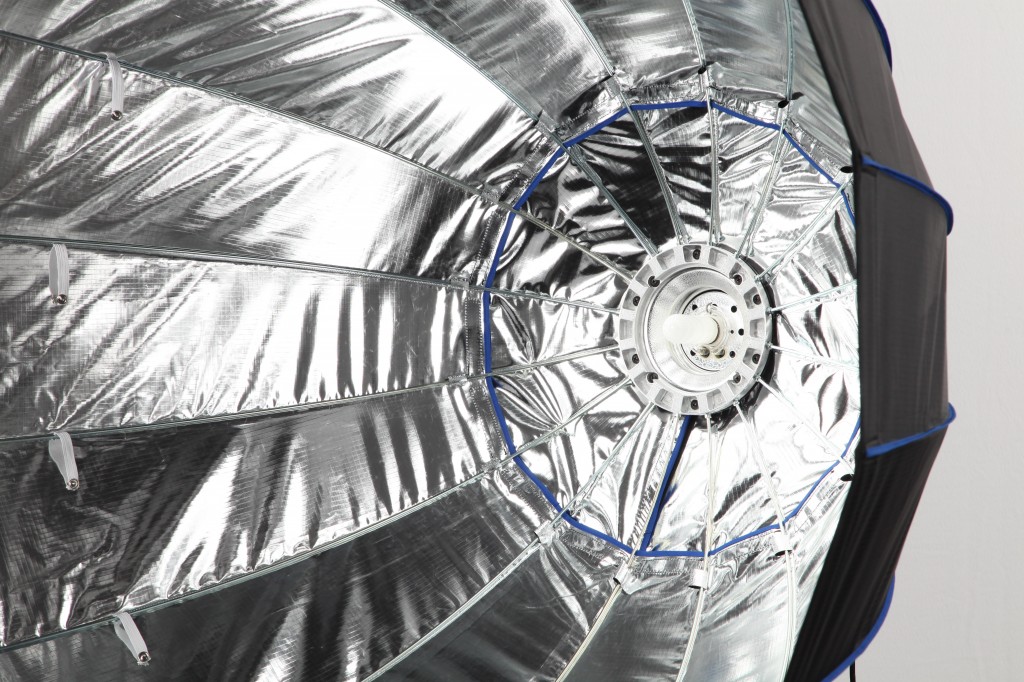 ---
#2  Internal Mounting Option with Second Light Stand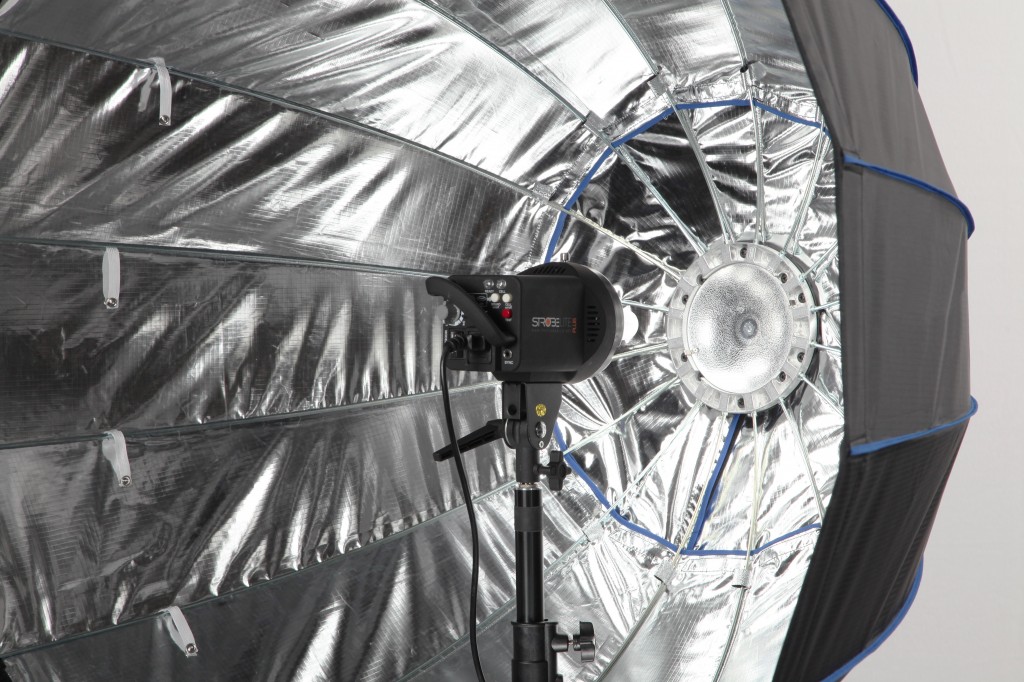 ---
#3 Internal Mounting Option with Boom Arm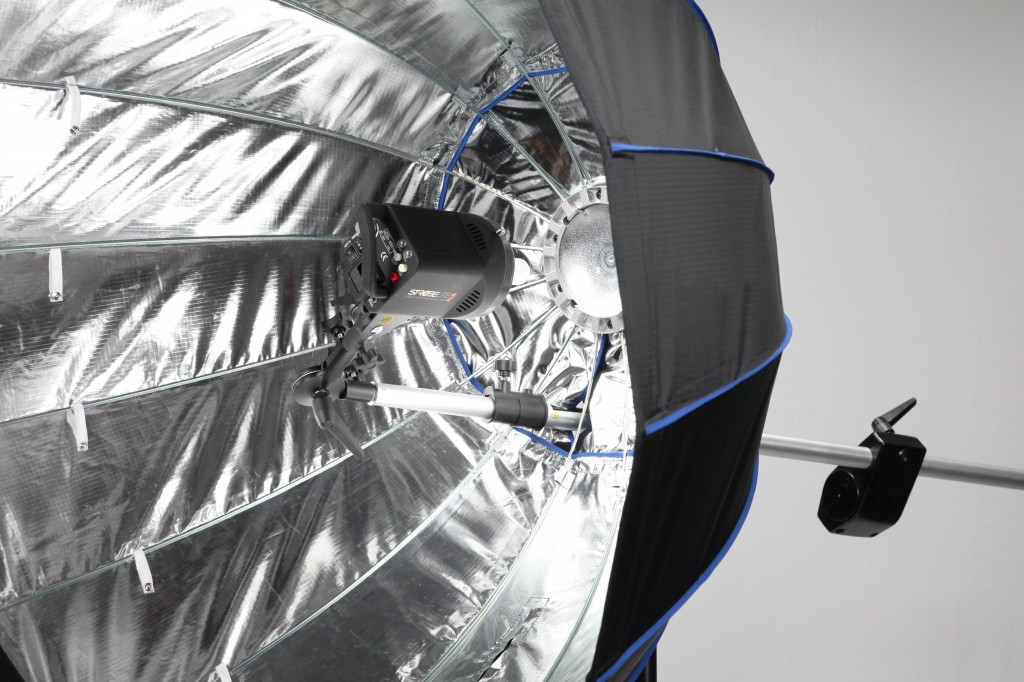 ---
Westcott Lighting Gear in Action