This article is courtesy of  photographer and software designer Andrew Funderburg of Fundy Software.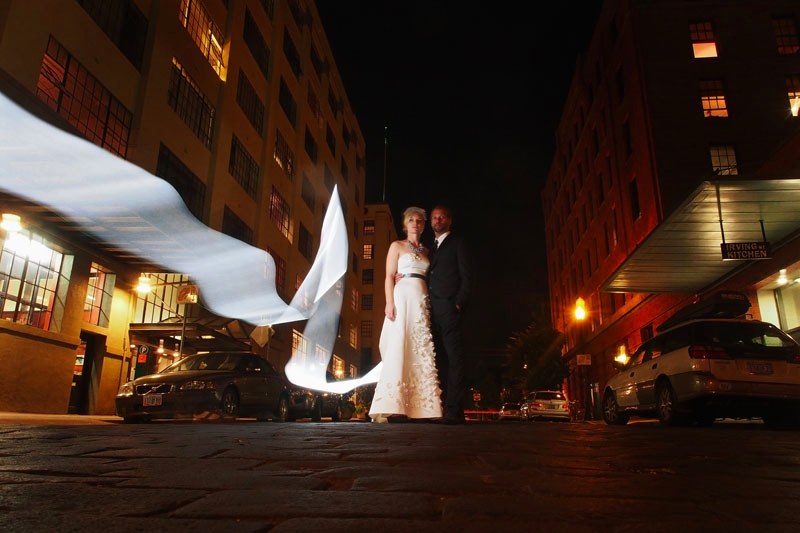 Light painting with the Ice Light is a lot of fun, and gives you a look you can't get anywhere else. It's a simple process. Set your camera to manual, under expose your subject and make sure your shutter is set to at least 10 seconds long. Ask your subjects to stand as still as possible. Once the shutter opens, paint your subjects for a few seconds, then paint around them with the Ice Light. It's not a fine science, so feel free to experiment. Painting with light is one of many applications you can use the Ice Light for in photography or video.
The Ice light is a portable handheld daylight light source that is fully dimmable.  The Ice Light allows photographers a portable option if there is limited space to setup an entire photo studio.  If you don't have an assistant, the Ice Light is easy to mount, with a built in 1/4 – 20 thread on both sides.  The beauty of continuous light is that you can see how light patterns fall before the shot, therefore eliminating the test shot and creating a better workflow. The Ice Light was Created for multiple uses including photography and videography.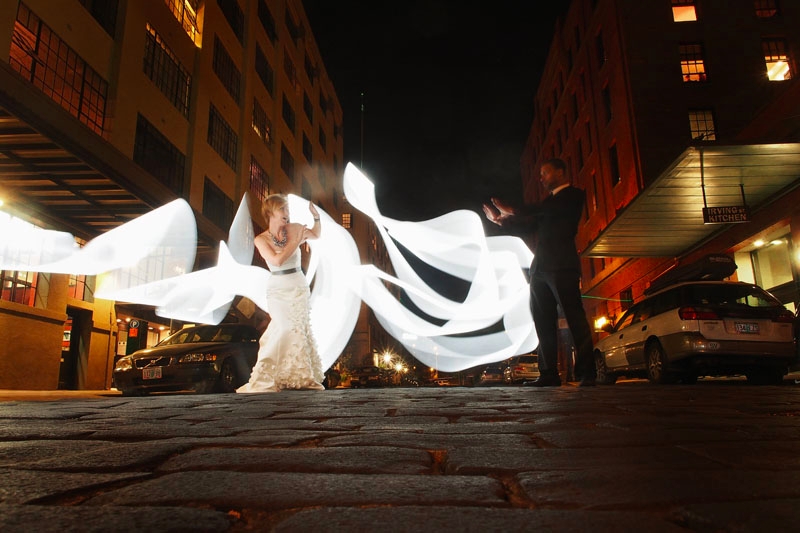 Westcott Lighting Gear in Action
Ice Light 2 Daylight LED

5900