Pet Photographer Adam Goldberg has a long-standing background in pet photography. In this video, Adam shares his go-to posing tips and breaks down his complete studio workflow for creating dynamic photos of dogs and other furry friends.
Using Treats To Grab The Pet's Attention
As with most pet photographers, your main source of attention for the pet is going to come from providing them treats. This is also useful when trying to lure the pets into certain poses or action shots. One of the first tips Adam begins discussing is using very small treats. This trick helps avoid long chewing during the shoot. To avoid a mess of crumbs, Adam prefers to use a meat-based treat or anything that doesn't crumble. This includes hot dogs, cheese, peanut butter, and other high-value treats found at pet stores.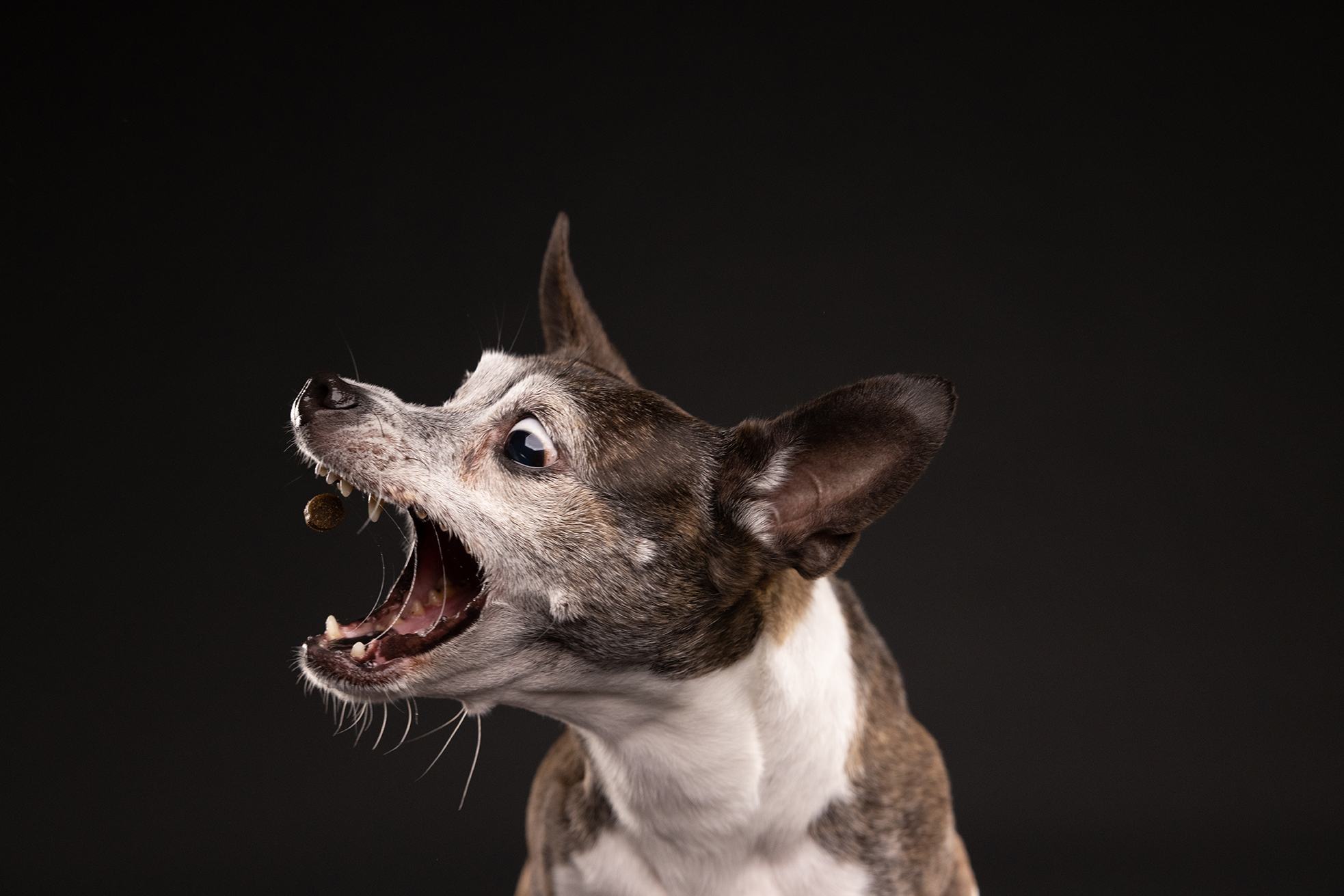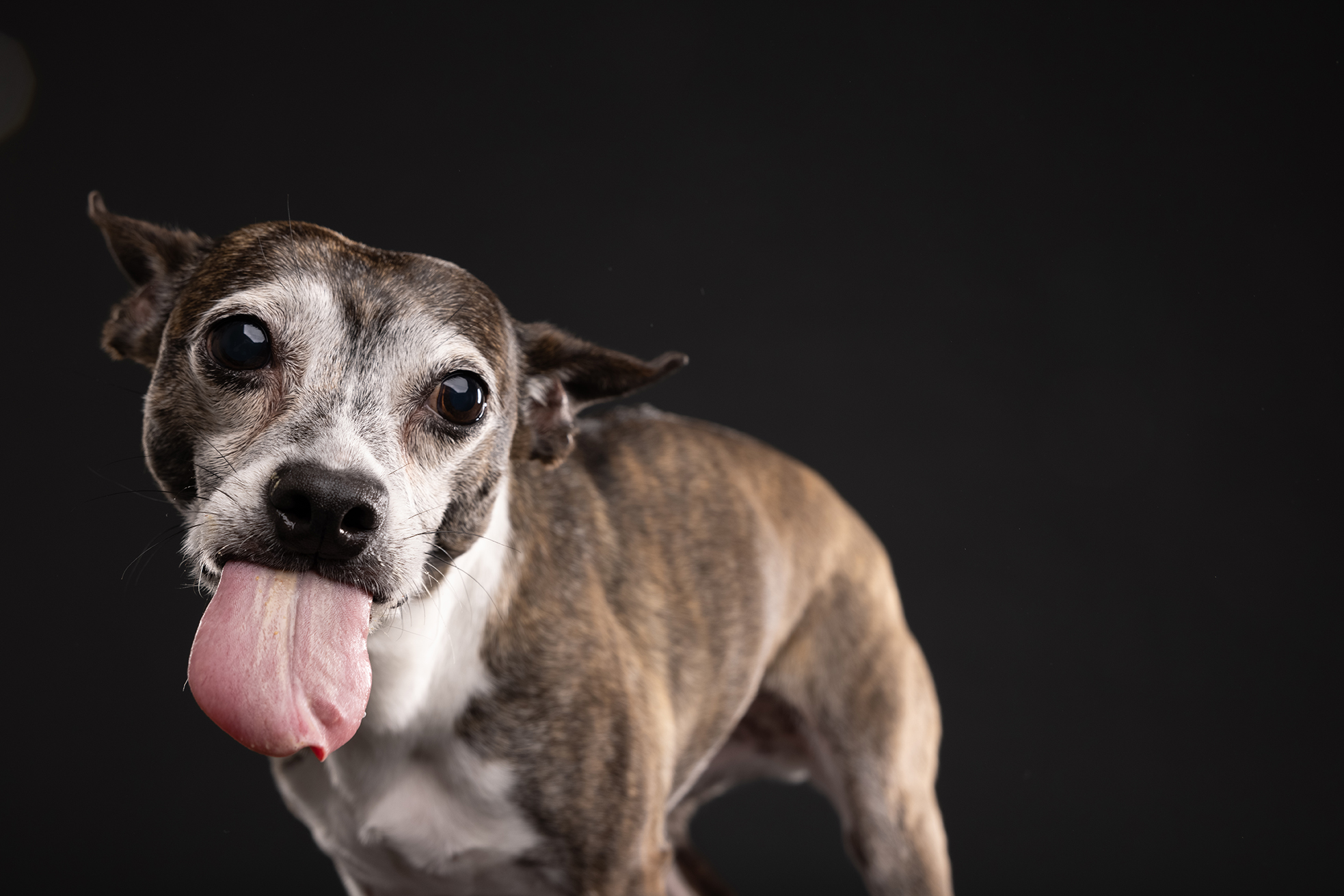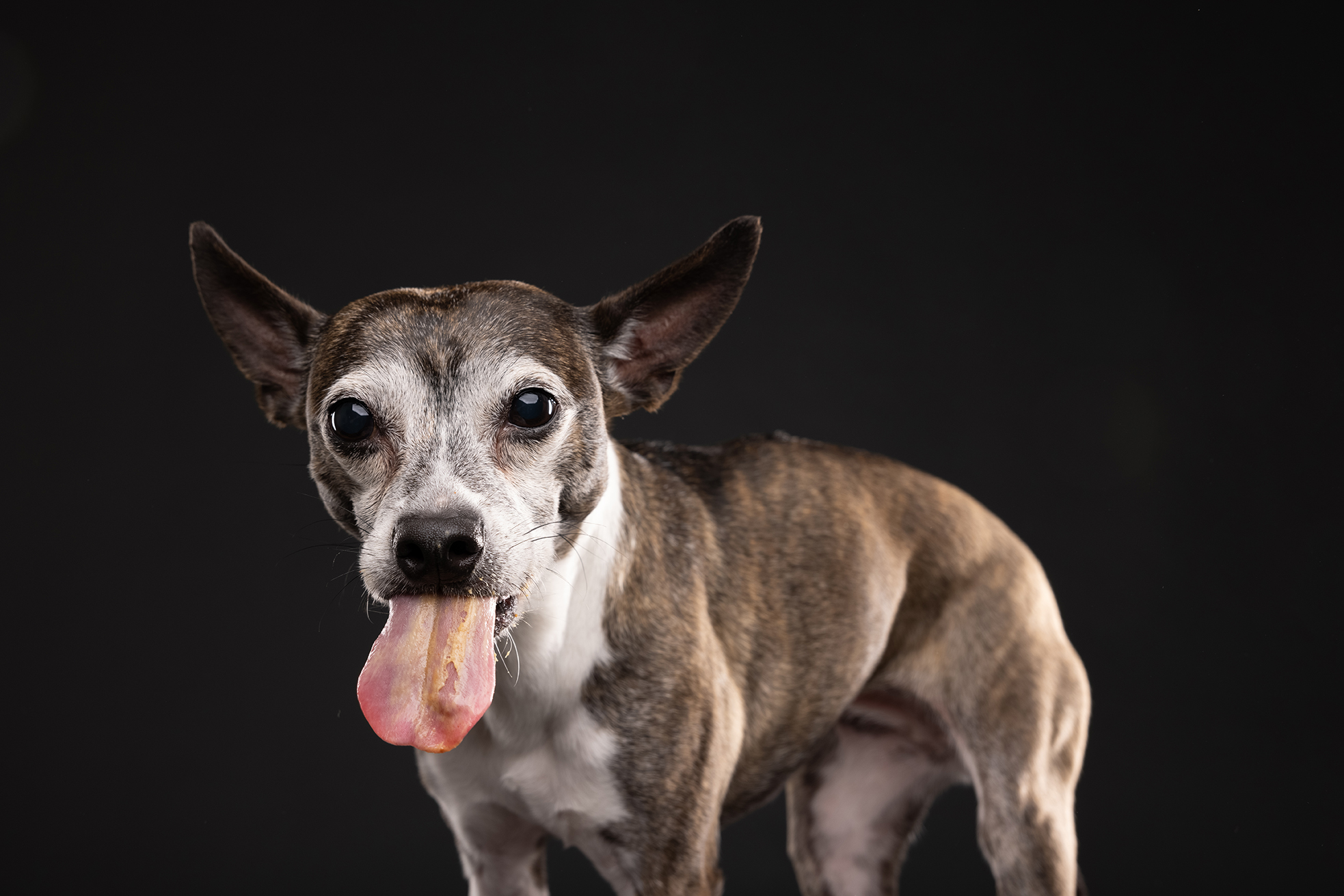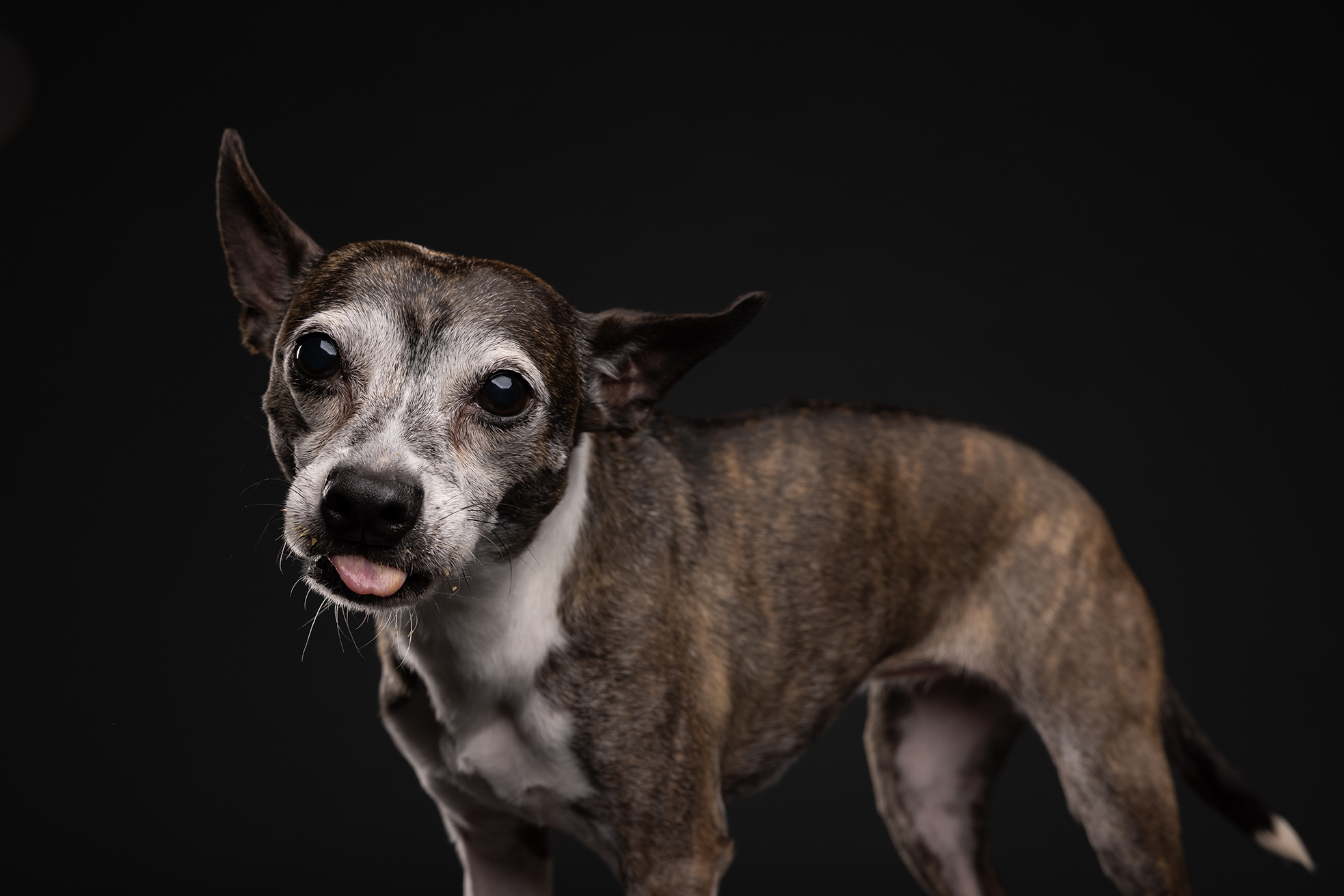 When you're working with various pets, whether they are owned by clients or shelter pets, be sure to feed the dog with a spoon or from a safe distance to avoid getting your hands too close to their mouth.
Using Toys To Grab The Pet's Attention
Aside from using treats, another way to get a pet's attention is using squeaker toys and sounds. Pets have a knack for curiosity, so making a sound to grab their attention will help set you up to capture the shot you're looking for.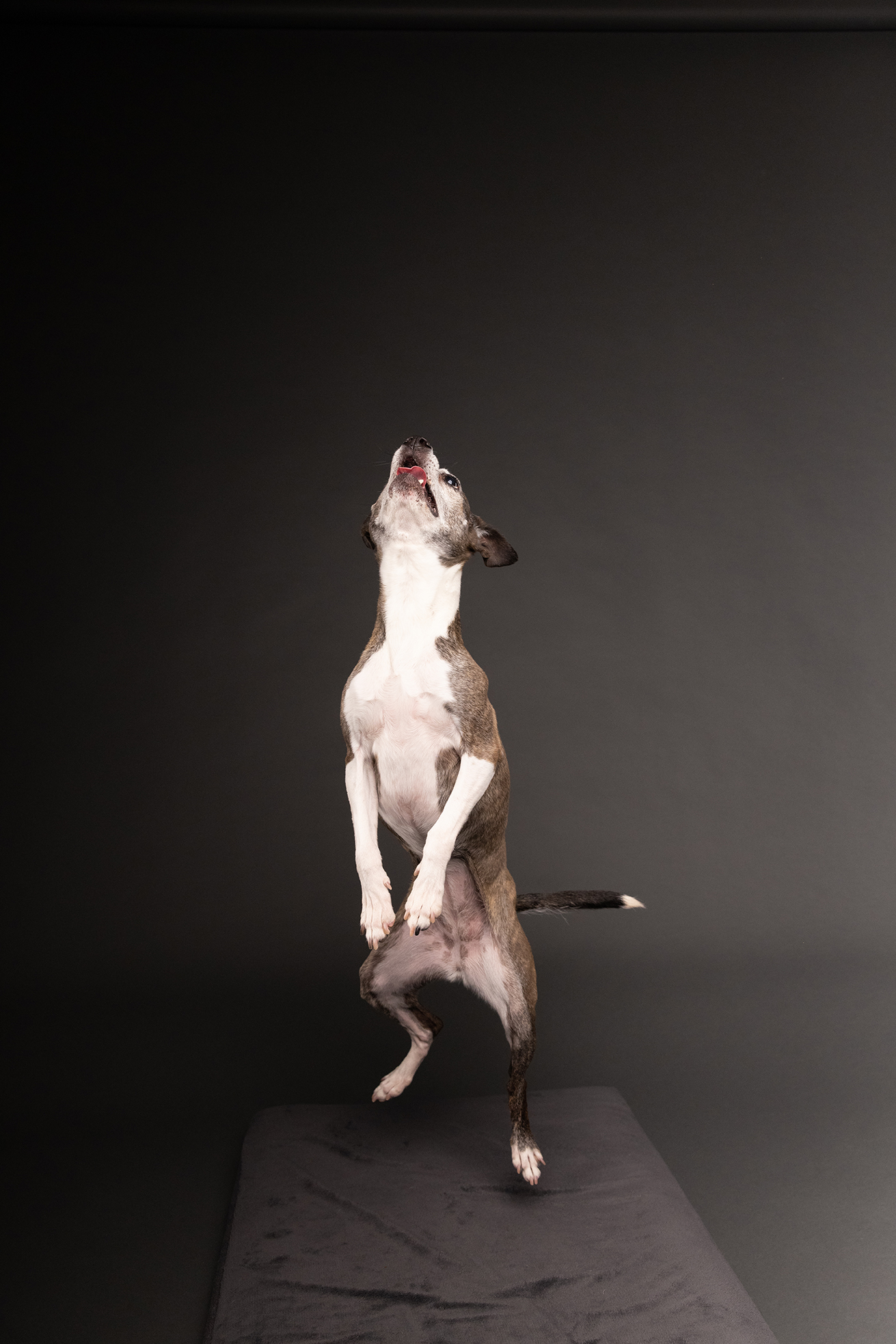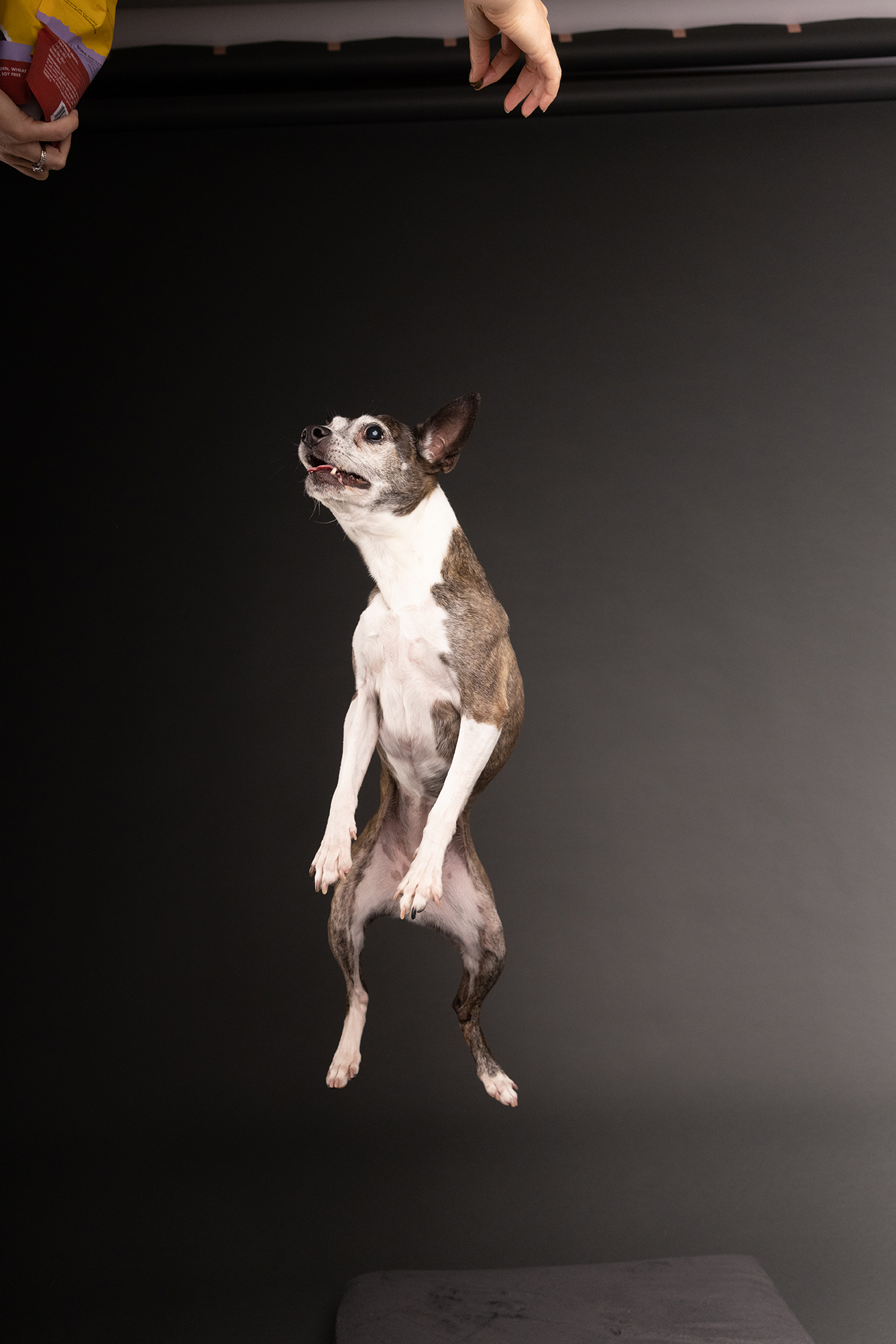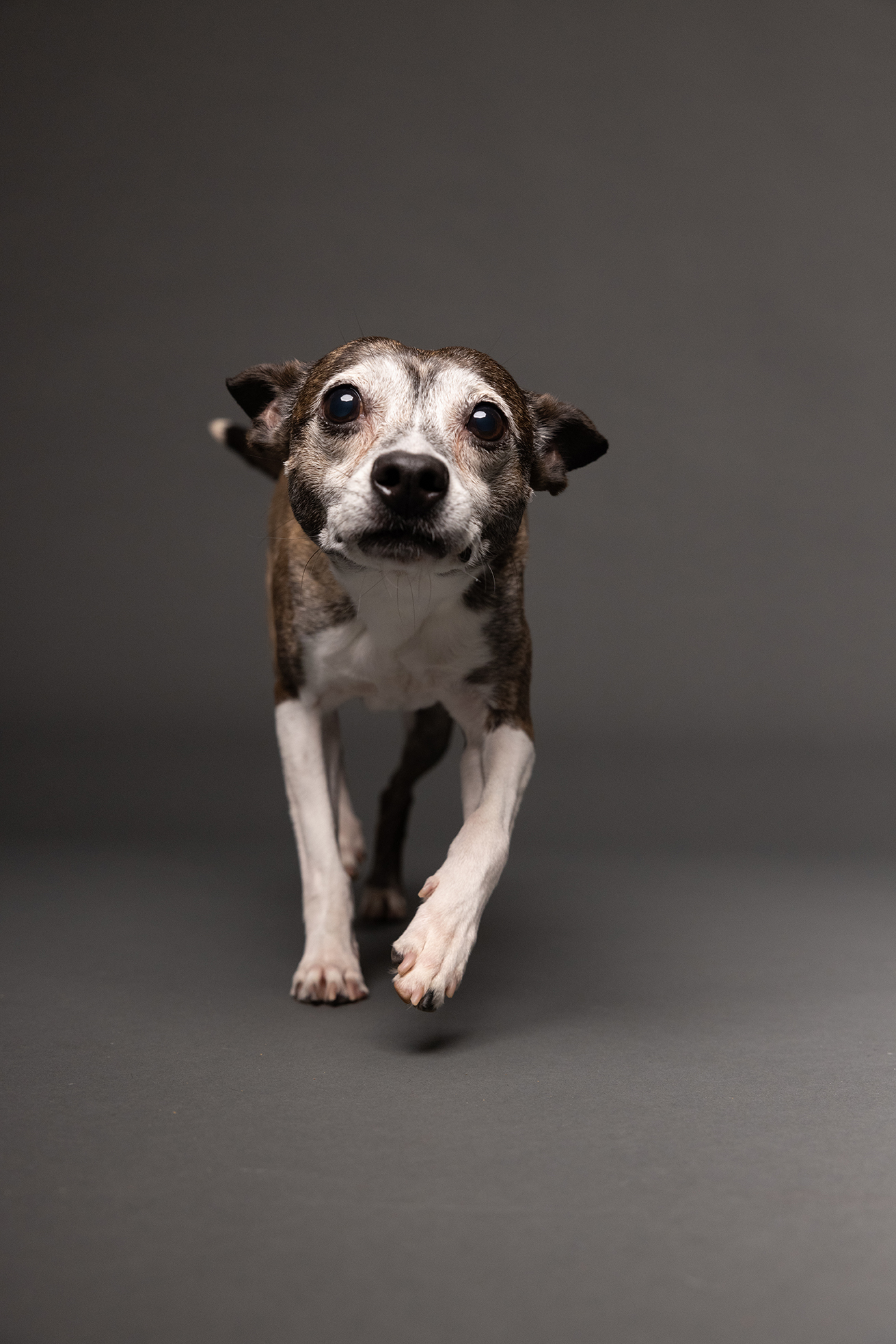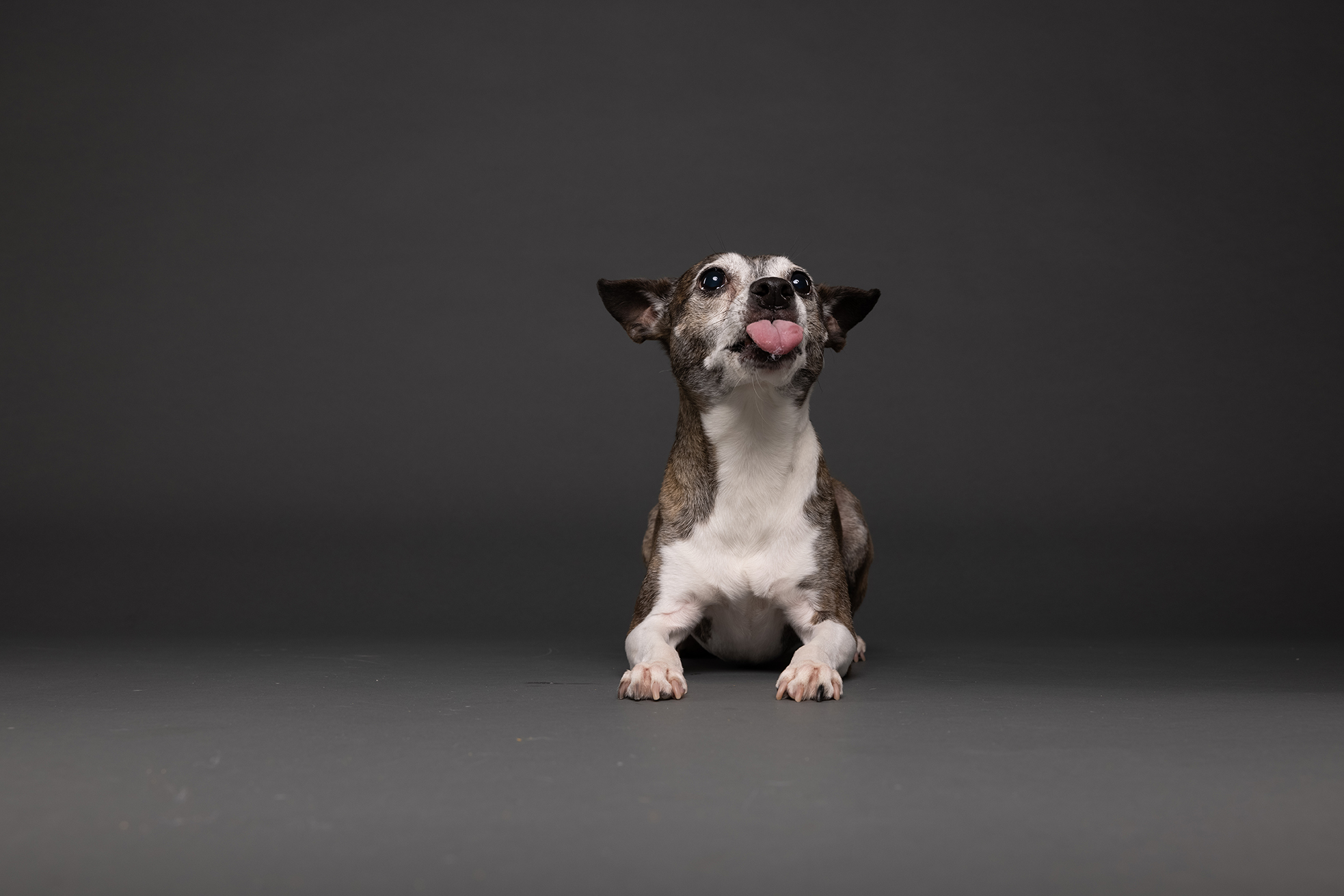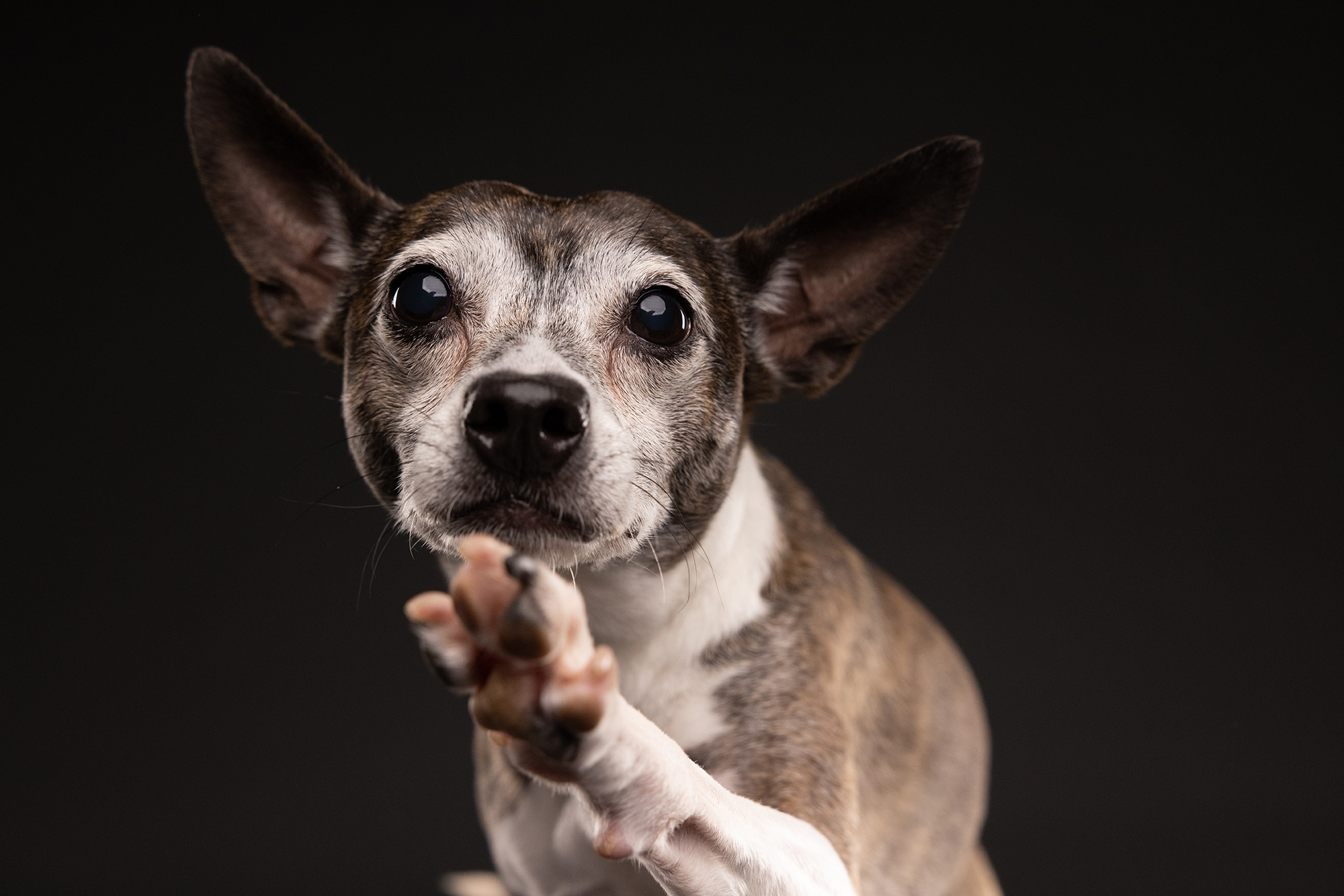 Lighting Your Pet Photography
When it comes to lighting for pet photography, you can work with constant light or strobes. Neither is harmful for the pets, but they both serve different benefits. With constant lighting, such as the Solix Bi-Color LED, you'll have the consistency of, "what you see is what you get". This allows you to capture video for social media at the same time. This is a simpler approach to working with pets. Adam works with off-camera flash, specifically the FJ400 or FJ200 strobes. He finds it provides more versatility being battery operated and gives his captures more of a punch.
In this video, Adam uses a 3-light setup consisting of an FJ400 modified with a Rapid Box Switch Octa-M softbox acting as a key light. He also uses two Rapid Box Switch 1×3 Strip softbox with egg-crate grid modifying two FJ400's as rim lights.
Working with artificial light for pet photography helps bring your images to life. Adam explains that it's important to capture the catchlights in the pet's eyes to give them life. If you're working with long hair breeds, make sure you're adjusting any hair out of their eyes and positioning your lighting properly to create those crucial catchlights.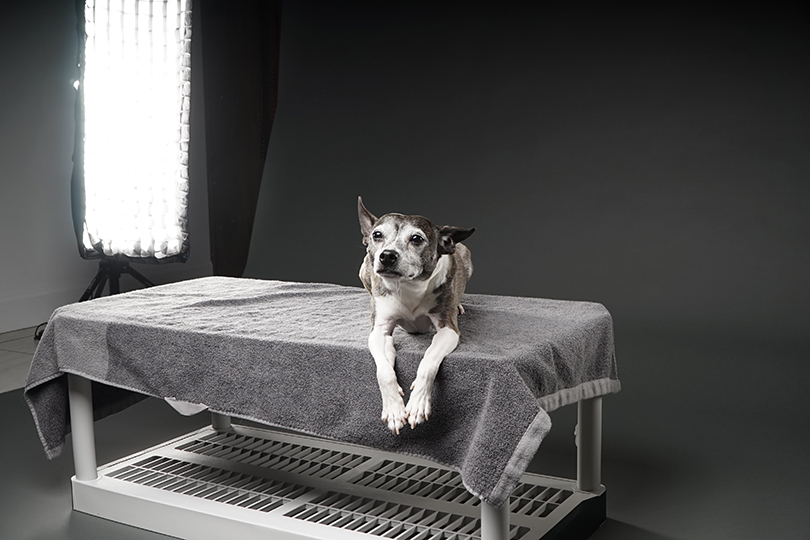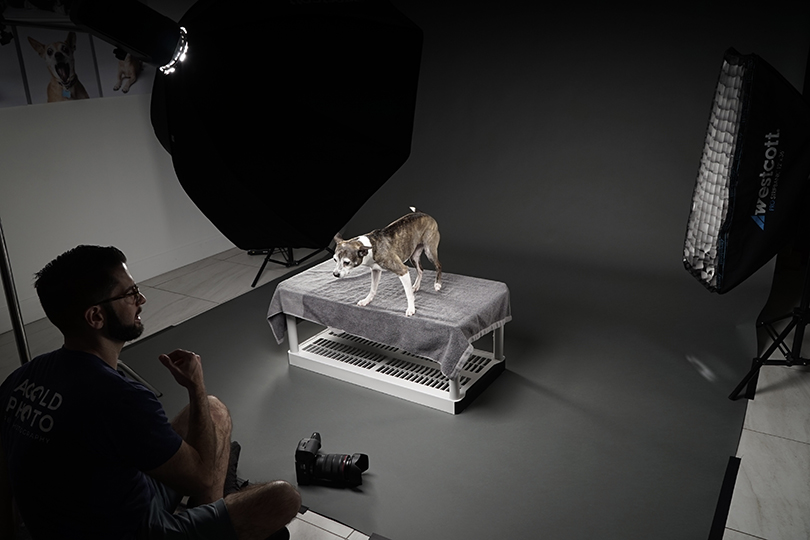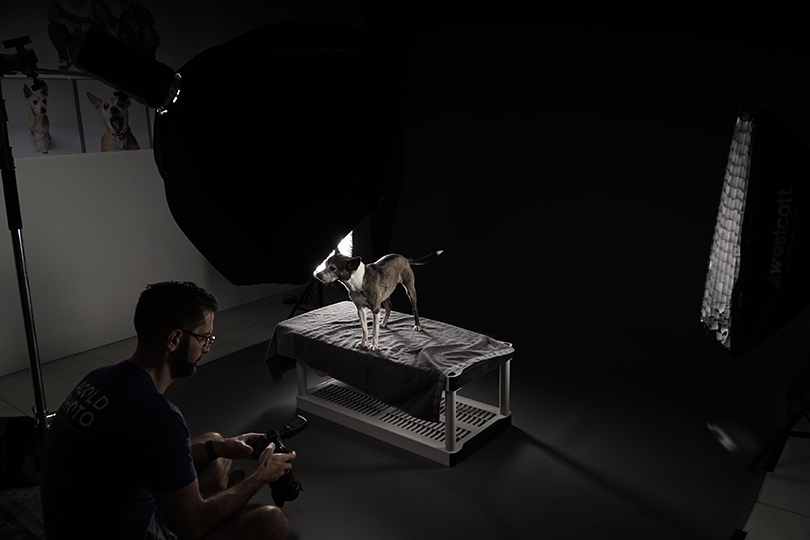 Controlling The Pet's Positioning
Working at eye level with the pet is also very important when capturing their photos. You'll notice Adam places the pets on a pedestal about the size of the pet. This helps keep them in place rather than giving them space to move around.
Takeaways For Pet Photography
Working with pets as a photographer requires different tricks and tools to work with. The uniqueness of pet photography is that your subject needs a bit more training than a human model. Utilizing all of these tips can help you capture the perfect shot of your pet. However, it is vitally important to maintain your patience as a pet photographer. Take it from Adam who has been capturing pets for years, it is an ever-evolving field of photography!