Selecting backdrops is one the easiest ways to add personality and style to your studio photography or videography.
Whether you are shooting people or products, the backdrop behind your subject can make or break your image. Cluttered backgrounds are distracting and draw attention away from your subject. And if you're attempting to sell products online, a cluttered image may eliminate sales.
Selecting a backdrop may seem like a relatively simple task. However, there are endless styles of backdrops available in different sizes, patterns, and materials.
Backdrop Size Options
There are a few things to consider when choosing a backdrop size, including the size of your studio and the size of your subject. Portrait subjects should typically be pulled at least 3' away from your backdrop to prevent shadows and allow for easy lighting. Of course, this distance your subject will be from the backdrop will be altered when taking overhead or backlit/high key shots. Below, we'll discuss both the length and width restrictions of common backdrops.
A 5-foot wide backdrop is a great size for headshots and ¾-length portraits. These backdrops are easy to manage and still only requires minimal space to set up. These backgrounds are ideal for event photographers who often work in busy spaces or for photographers working in a small home studio.
A 7-foot long backdrop is typically ideal for ¾-length portrait of any average sized individual. This length of backdrop is perfect for headshots and portraits that are not full-body length.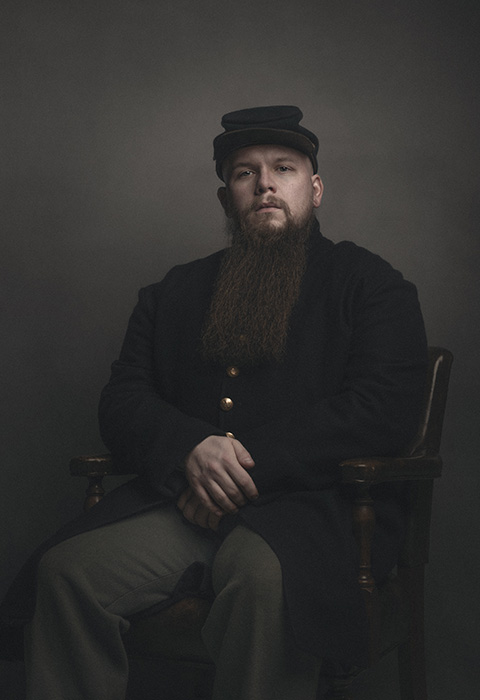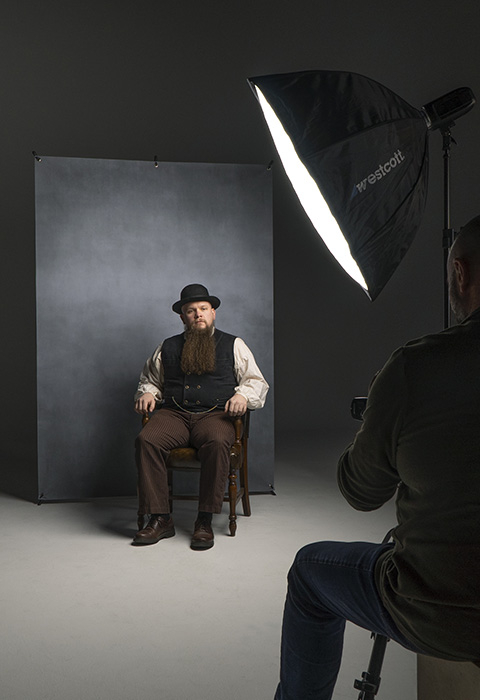 A 12-foot long backdrop is designed to sit at 7-foot tall with 4-feet of backdrop sweeping along the floor. This length of backdrop is perfect for full-body portraits of a single person.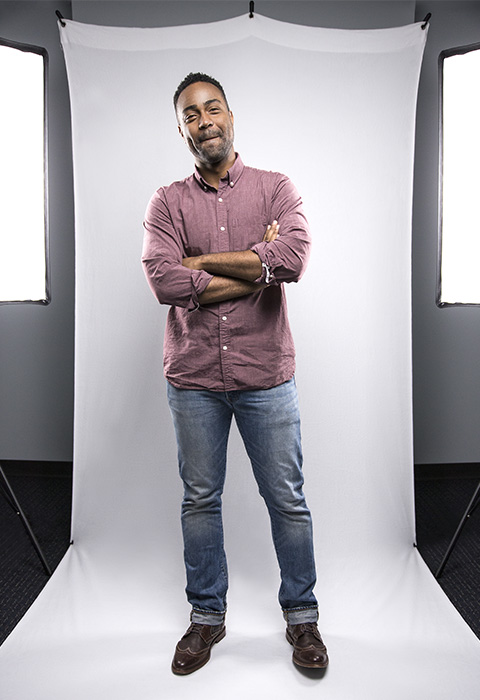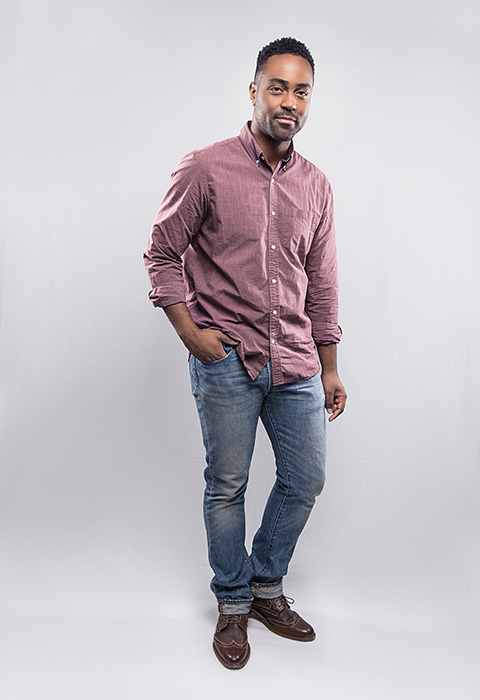 An 8-foot wide by 4-foot long backdrop is ideal for headshots, beauty shots, and tight interviews. As a floordrop, it can be laid flat to provide a seamless setting or curved to make a still-life table for product photography.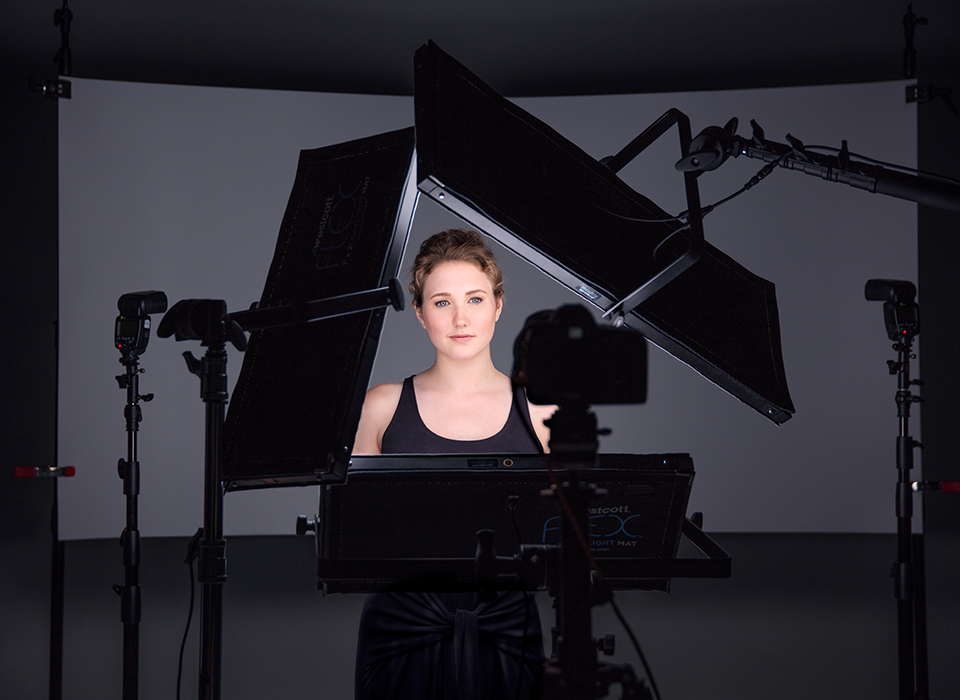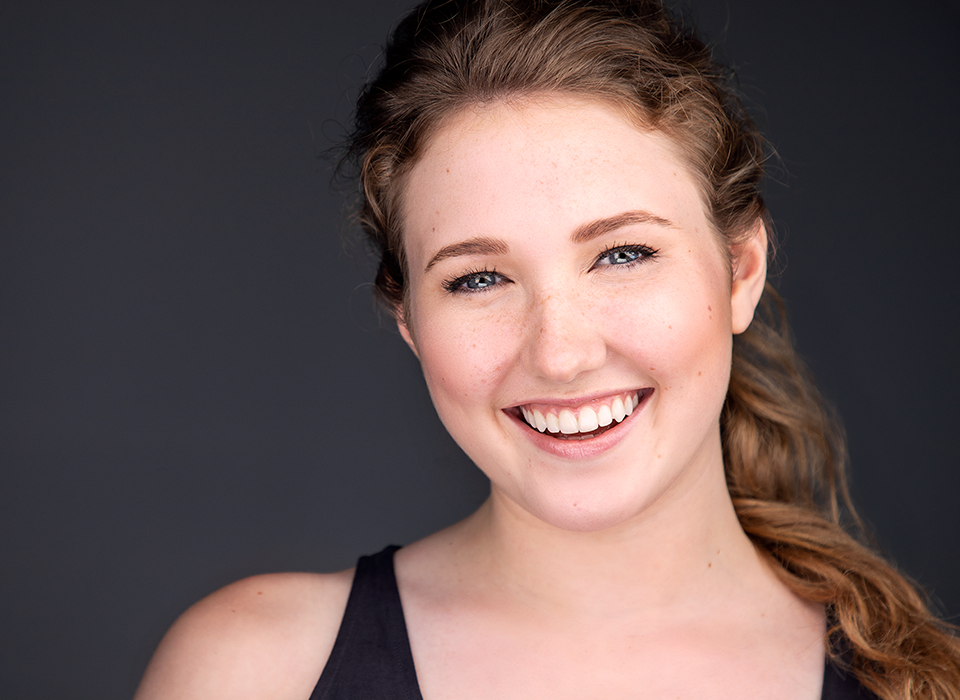 A 9-foot wide backdrop is what can be found in most professional studios because of it's versatility. These backdrops will accommodate everything from portraits of children to portraits of families.
A 10-foot long backdrop is an essential addition to your studio if you plan on shooting full-length portraits or larger product shots.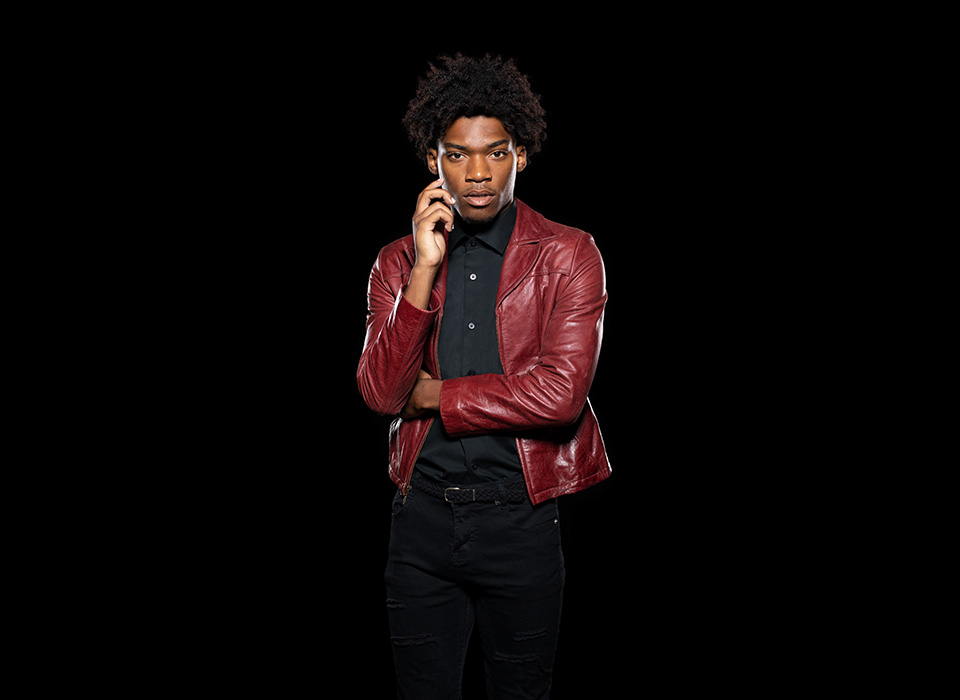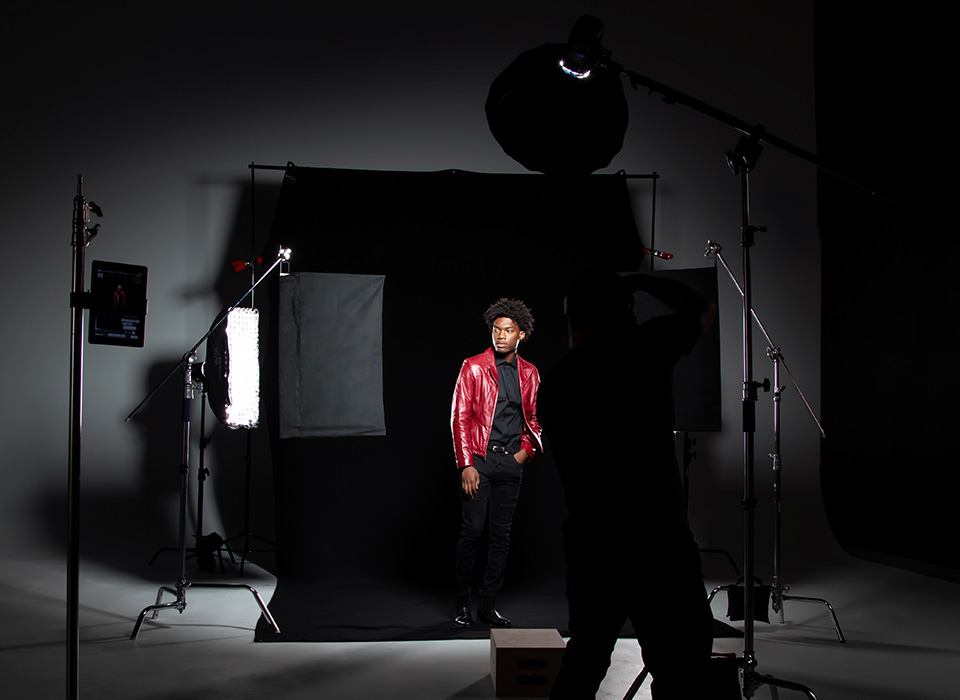 With a 20-foot long backdrop you'll be able to cover just about every style of portraiture and product photography. These backdrops are great if you want to photograph a larger family full-length, or have a video shoot that requires movement. These long backdrops are great for when you want to pull your subjects far from your backdrop as well.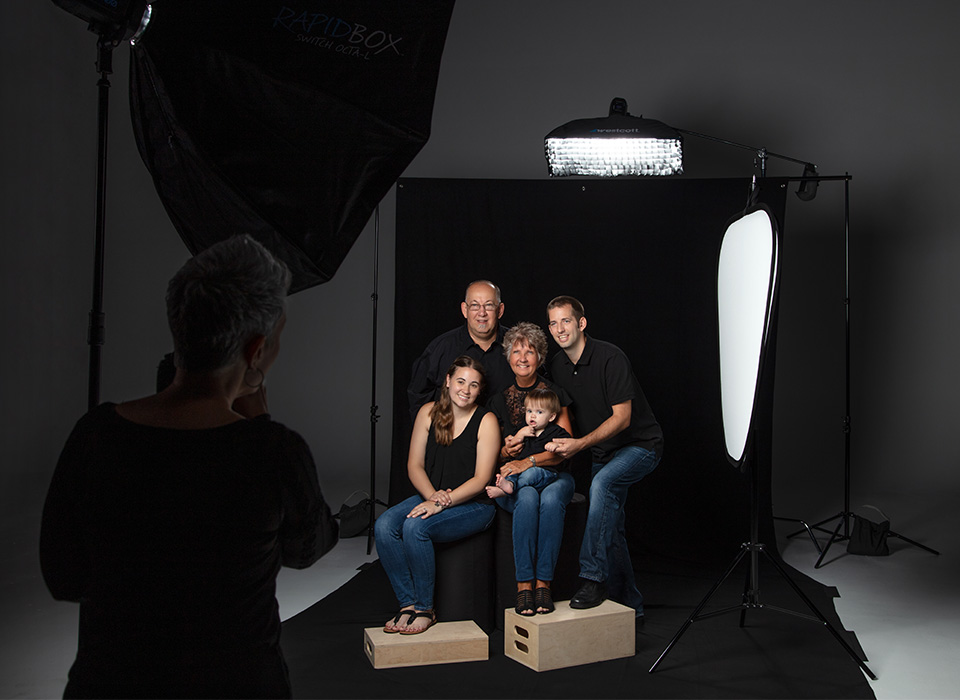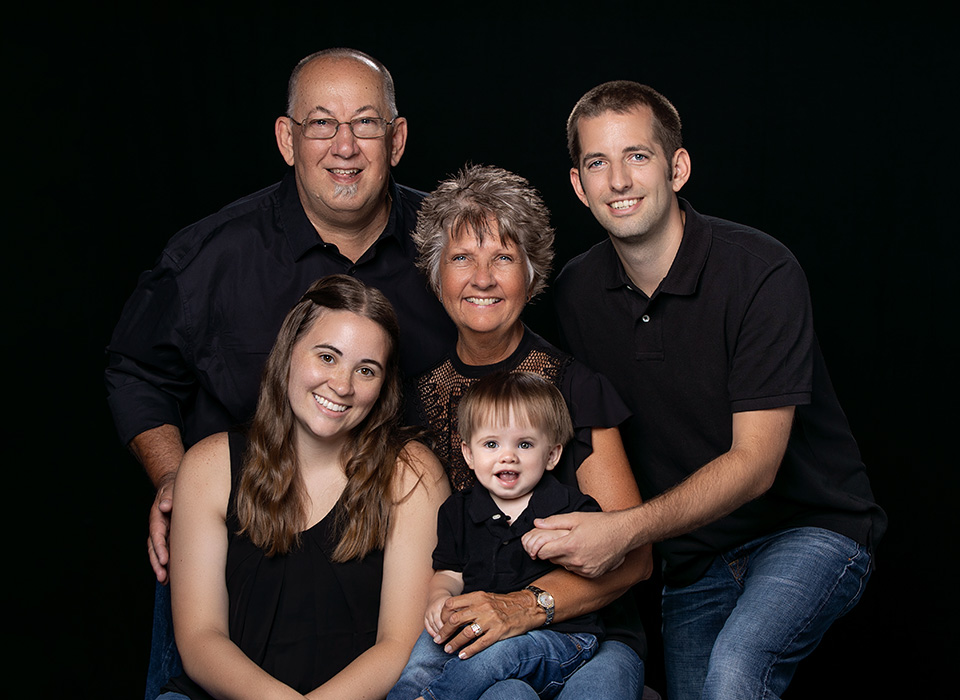 Backdrop Color Options
There are endless choices of background color and print selections. The choice you make depends on the mood and story that you'd like to portray with your photograph or video. Here are some resources for selecting the proper style of backdrop:
Backdrop Mounting Options
There are many systems available for mounting backdrops, including some DIY solutions and some more professional options. Below, we'll discuss the most popular solutions to help you determine which option is best for you.
The most simple way to hang a backdrop is by using wall hooks. This solution is suitable for people using smaller and lighter backdrops. 5 x 7-foot X-Drop Backdrops. While you can install these into your wall, we recommend picking up a pack of removable wall hooks to protect your walls. They are usually under $10 USD per pack.
A traditional backdrop support system is the most common mounting solution for photography studios. The backdrop support system consists of a 3-section cross bar and two light stands. By utilizing two of the included cross bars, the backdrop support system can mount backdrops up to 7-feet wide. By utilizing all three cross bars, this system can mount backdrops up to 10.5-feet wide. The included  stands can extend up to 12-feet high for photographing tall people, high movement, or products.
The backdrop support system typically mounts backdrops that feature a pole pocket. This pocket simply slides onto the cross bars. Backdrops without a pole pocket can also be mounted to the backdrop support system with spring clamps. Spring clamps (AKA A-Clamps) can be found at any hardware store and typically only cost a few dollars. These clamps are great to have around your studio, as they also allow you to clamp backdrops taut at the bottom to eliminate wrinkles or shadows.
This system is secure, long-lasting, and versatile. However, this backdrop mounting solution requires a bit of room and could become a bit difficult to use if you're shooting in small home studio. We recommend this solutions for larger spaces and professional studios.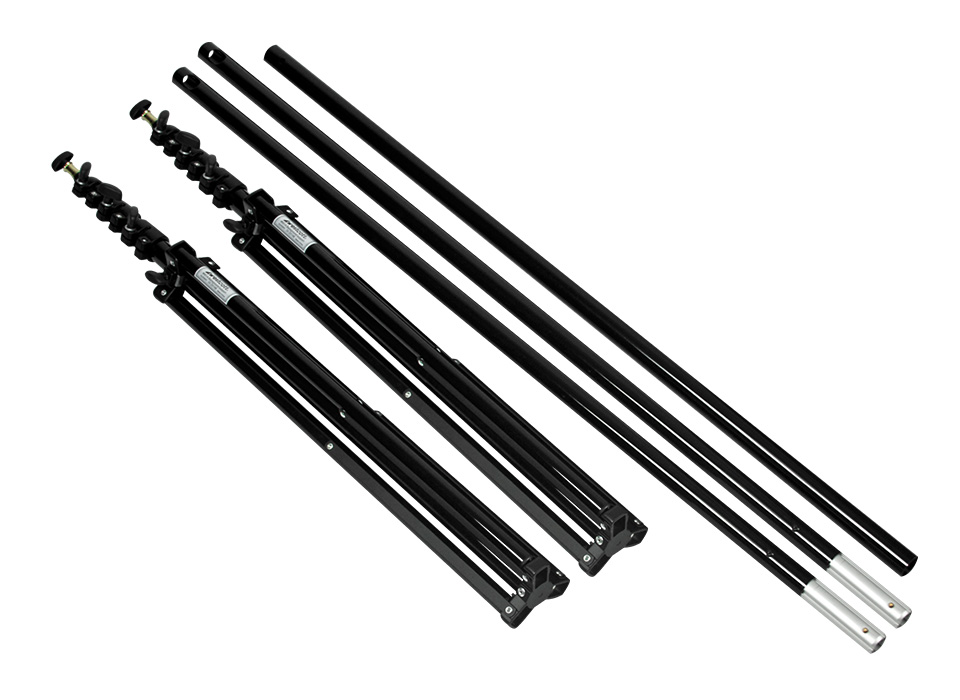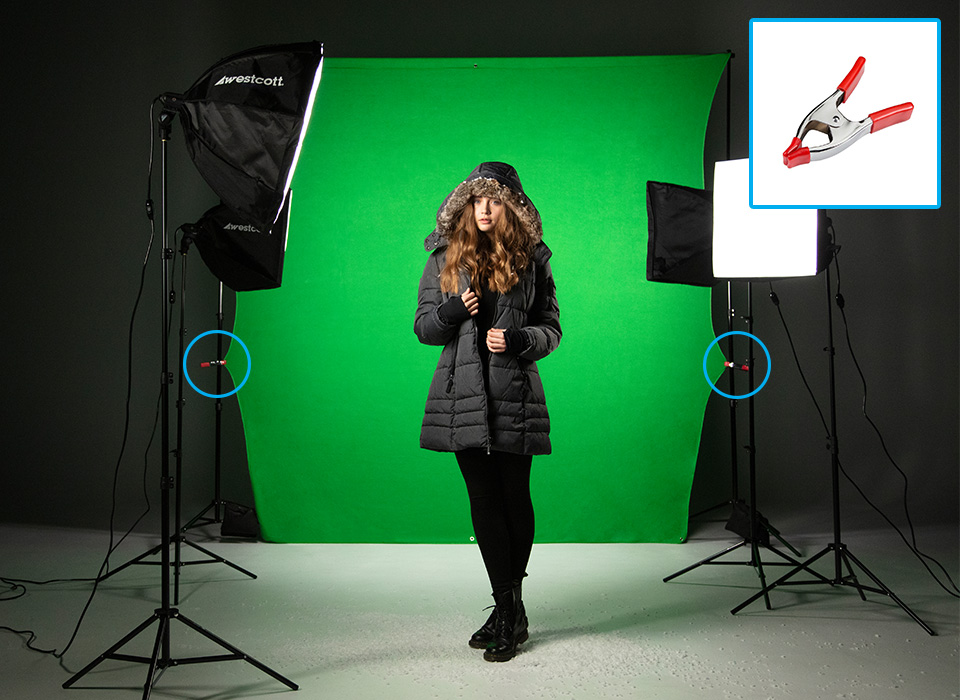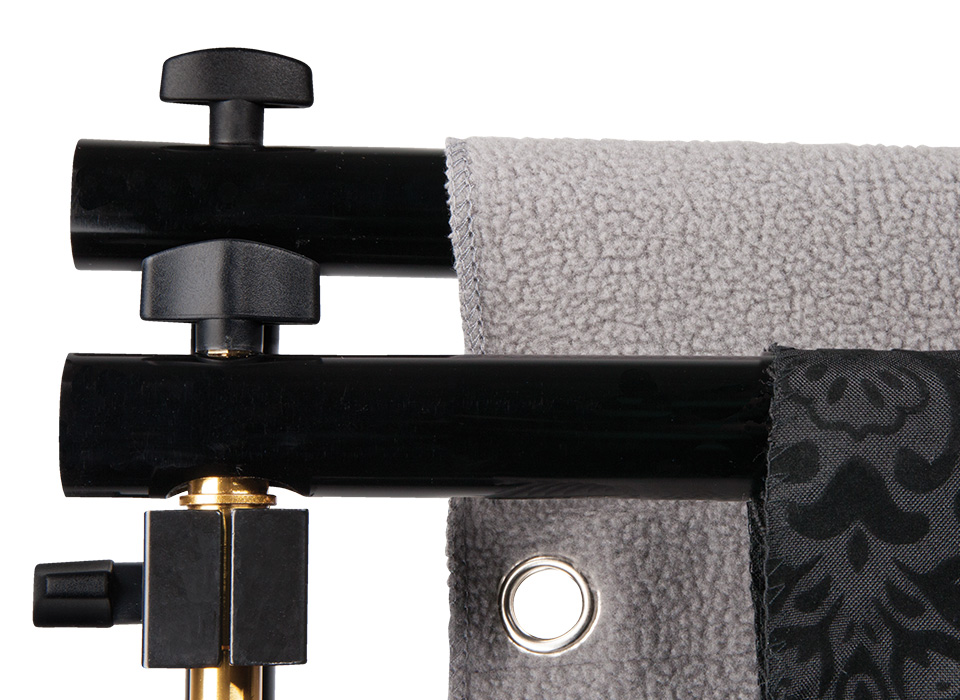 The Backdrop Support System's included 12-foot stands can also be used for mounting lights or other accessories.
The X-Drop System is an ideal backdrop mounting solution for traveling photographers or those with limited space. The X-Drop Frame features telescoping arms with hooks that assemble quickly and easily to mount 5′ wide backdrops. This self-standing system is extremely lightweight and has a small footprint for use in virtually any location.
The X-Drop frame has five hooks that pull X-Drop Backdrop taut to eliminate wrinkles and shadows. This system weighs a mere 3 pounds and it's expandable carry case can fit up to 3 5 x 7-foot backdrops.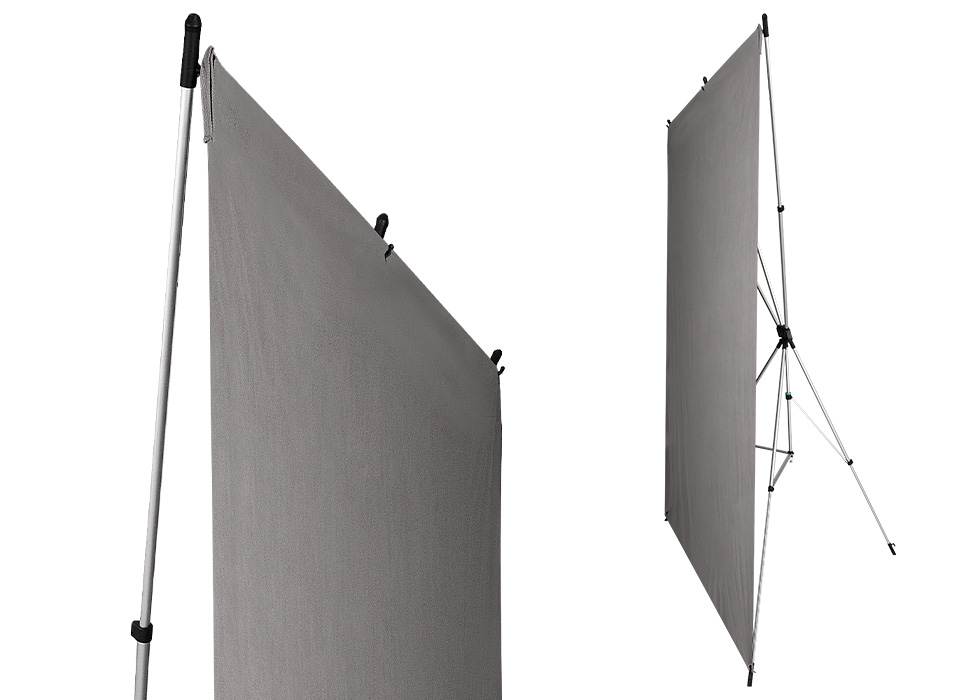 Fabric/Material Options
Choosing the material that your backdrop is constructed with can make a huge difference on the appearance, care, and durability of your backdrop. Below, we'll discuss the most common backdrop materials and what advantage each has.
Many of our solid color backdrops are constructed with a wrinkle-resistant cotton-polyester blend fabric. This fleece-like fabric is reflection-free, machine washable, and easy to store. Because of it's ultra-matte surface, these backdrops are easy to light and are great for green screen composites, high-key white shots, or low-key black shots.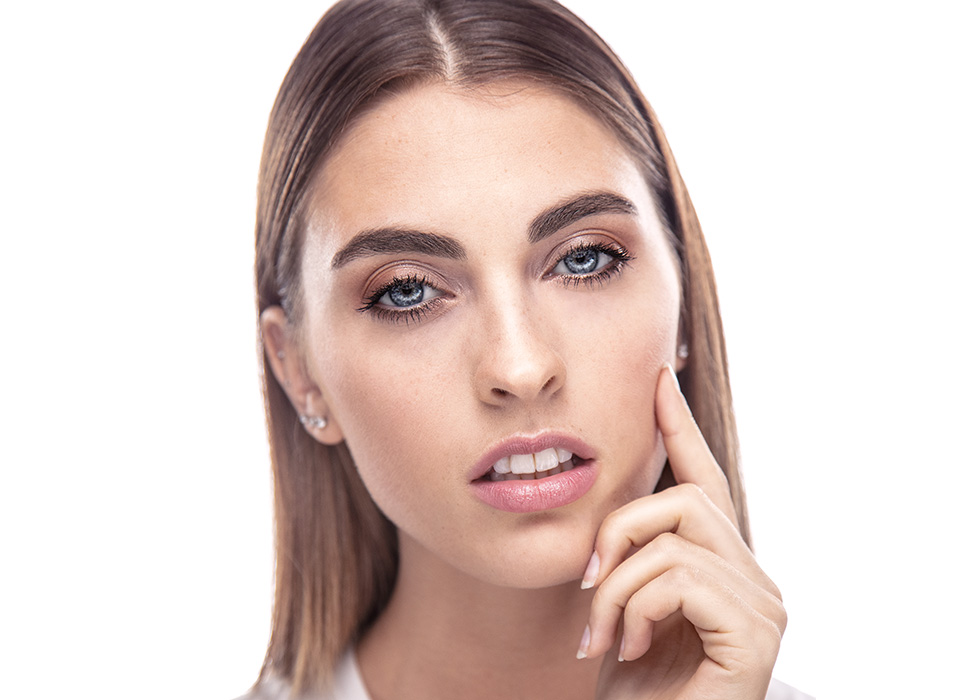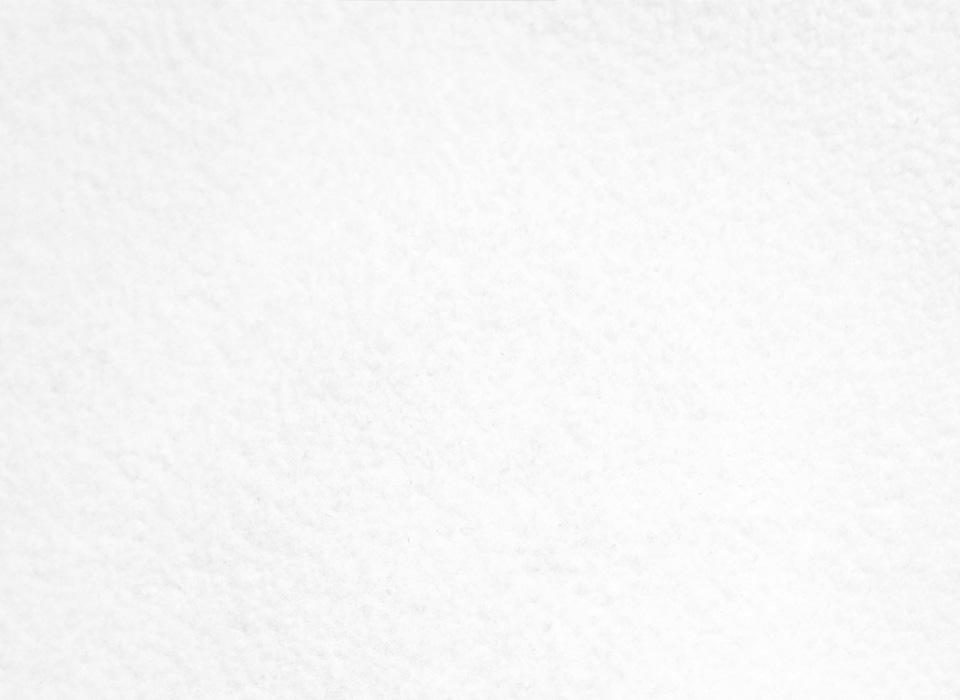 Our most cost-effective option, matte vinyl backdrops are a great choice for doing anything messy like children's cake smash shoots or pet photography. The surface can be wiped clean with a damp cloth. These backdrops can be rolled for storage and are not affected by humidity.
Art canvas backdrops are a bit thicker than our vinyl backdrops. These backdrops are not machine washable, but can be spot-cleaned using water and gentle detergent. These backdrops are extremely matte and are easy to light. Our art canvas options can be rolled for storage.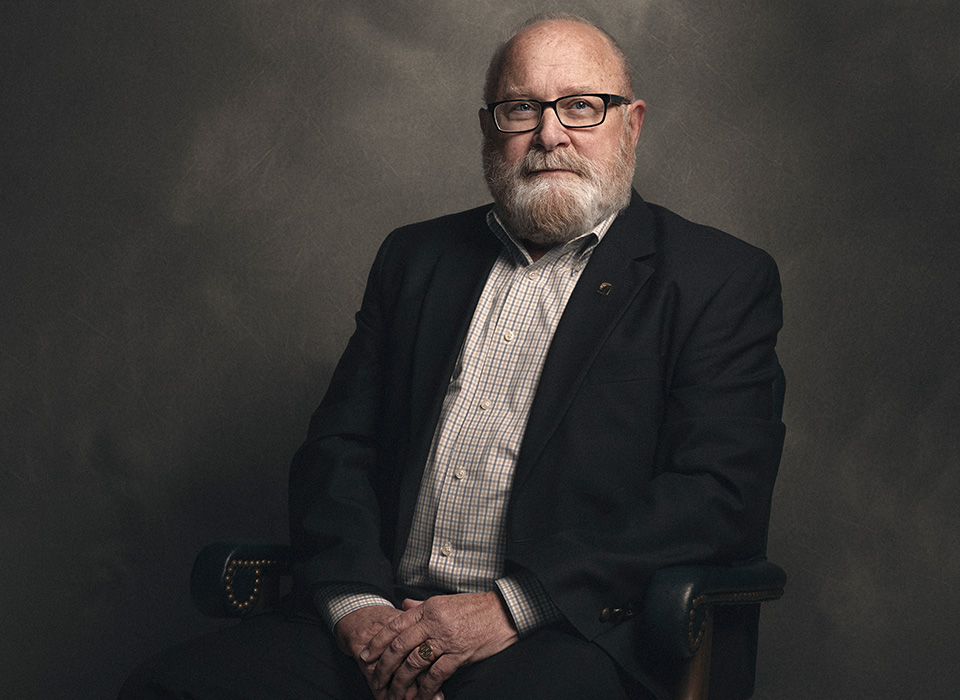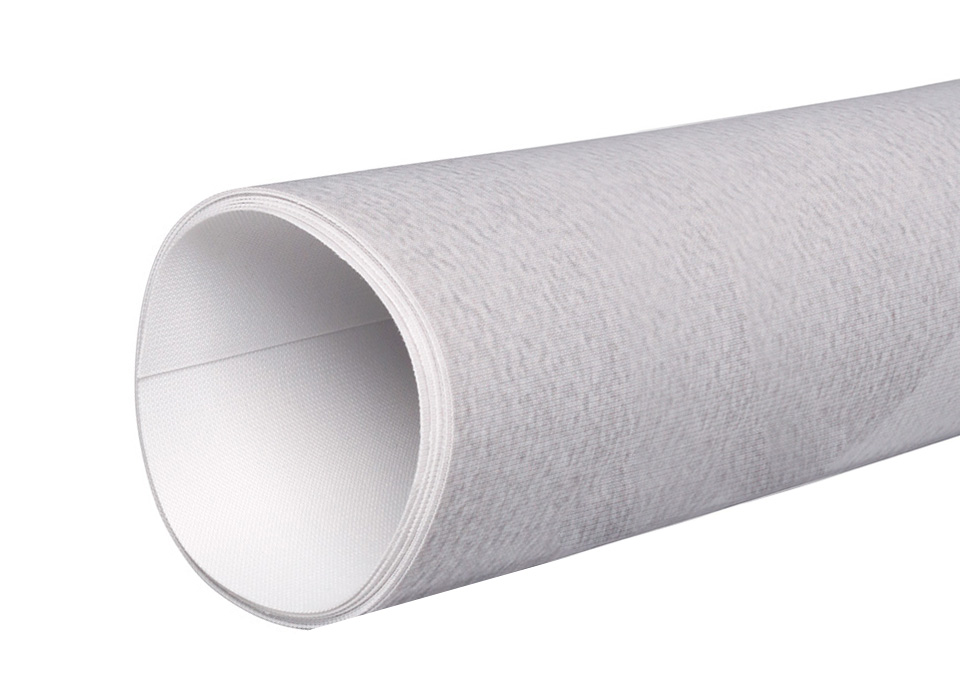 Our vinyl and art canvas backdrops are available in custom printing options.
Backdrop Tips & Tricks
By shooting with a more shallow depth of field, you will create a blurred backdrop. Trick can be used when shooting on any backdrop and creates a soft, unobtrusive background placing more attention on your subject.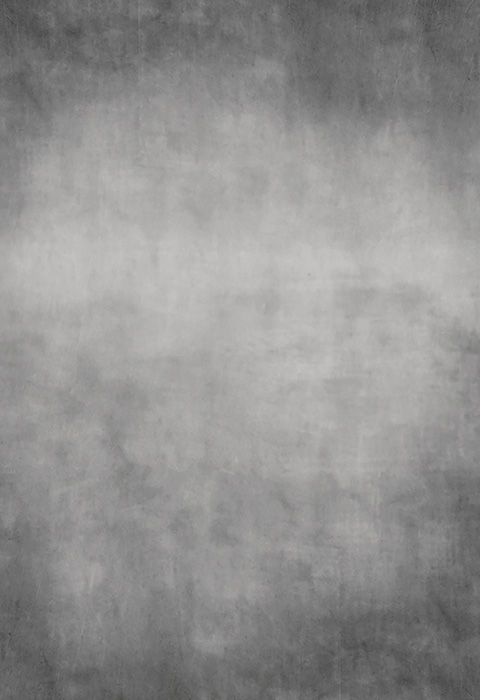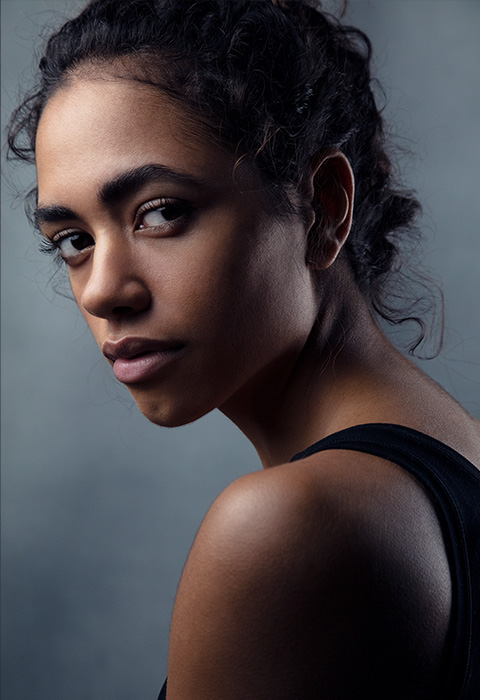 One the most common backdrop mistakes is in the shadows. To eliminate unwanted shadows on your backdrop, it is best to start by placing your subject subject about 3-feet in front of it and then adjusting from there. Depending on light placement, this should eliminate any awkward shadows.
For a fresh or clean appearance, go with high-key lighting. High-key lighting will "blow out" your backdrop and focus attention on your subject. To do so, evenly light a solid white backdrop ensuring that the light is reading at least 3-stops higher than the light on your subject.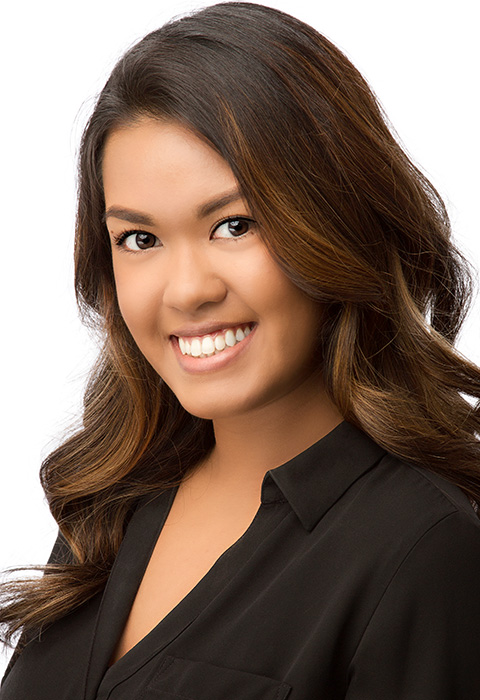 For a dramatic or edgy appearance, go with low-key lighting. Low-key lighting also focuses attention onto your subject by surrounding them in shadows instead of light. To do this, you want to ensure that your solid black backdrop is at least 3 stops darker than the light on your subject. With low-key lighting, you also need to ensure that none of the light from your subject is hitting your backdrop. Grids and flag are very helpful for this.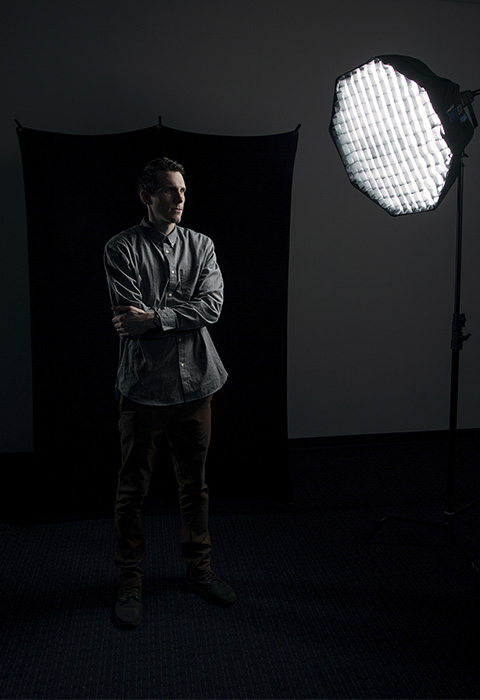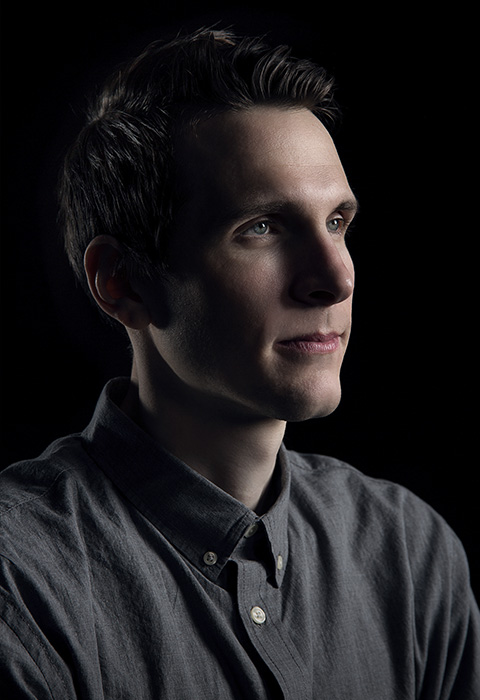 Available Options
5′ x 7′ Solid Backdrops
5′ x 12′ Solid Sweep Backdrops
8′ x 4′ Solid Backdrops
9′ x 10′ Solid Backdrops
9′ x 20′ Solid Backdrops
Popular 5′ x 7′ Printed Options
Westcott vinyl and art canvas backdrops are available a wide array of high-quality printed designs, including chevrons, bokehs, woodpanels, bricks, holiday-inspired, and more. To explore all options, please click here.
Check out our Essential Guides to Umbrellas here. Read our Essential Guide to Reflectors here.