Reflectors are the most basic and essential lighting tool for photographers. In this in-depth guide, Team Westcott discusses the basics of photo reflectors, fabric colors and sizes, and when to use them.
Reflectors give photographers the ability to reflect, block, and soften both available light (typically sunlight) and artificial light (strobes, continuous lights, or speedlights). They are ultra-portable due to their collapsible design and are a necessary tool for capturing quality portraits outdoors.
Without controlling sunlight, images captured outside can appear dull and unprofessional. Depending on the time of day, the sun is often in a poor position overhead. This creates unflattering highlights and harsh shadows on a portrait subject. And unless the sky is heavily overcast, sunlight is usually too bright. This makes it very difficult to properly expose both the subject and the background. By utilizing a reflector, photographers can instantly control and reflect sunlight to capture more professional, high-quality portraits.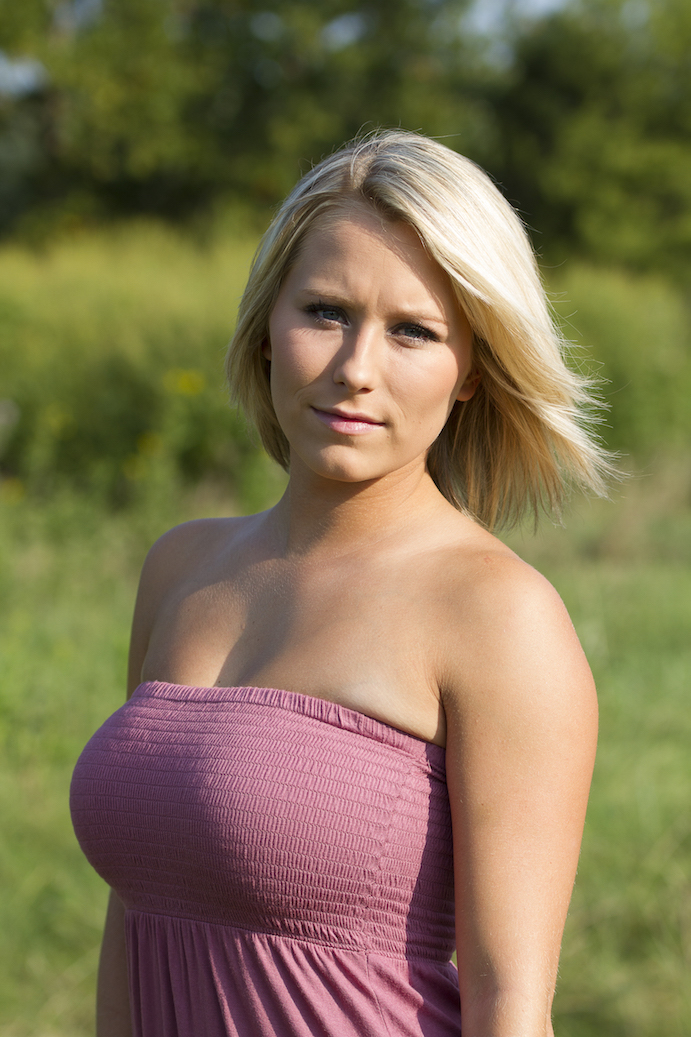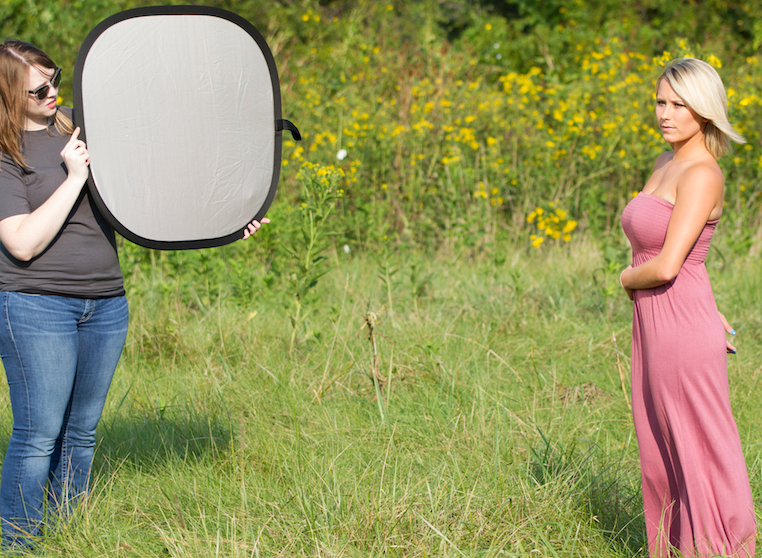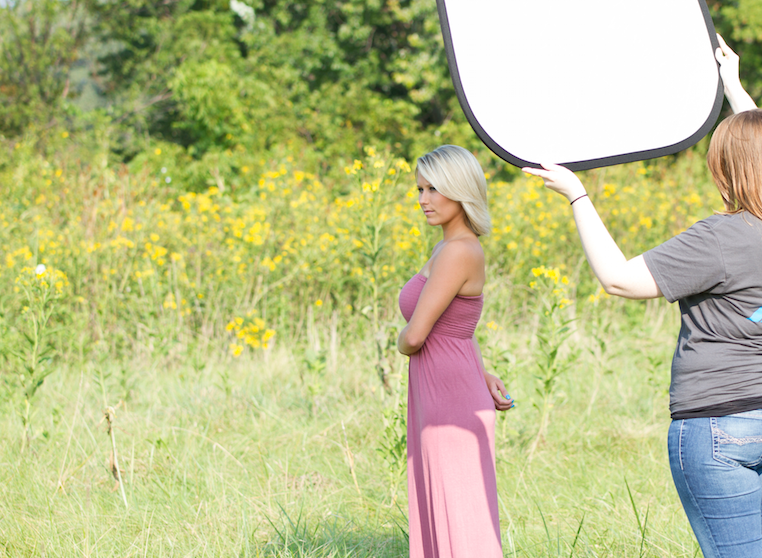 Reflector Fabric Options
Reflectors typically come in a range of reflective fabric options, adding to their versatility. Westcott reflectors are available with white, silver, gold, sunlight, black, and translucent fabrics. Depending on their choice of reflector fabric, photographers can add warm tones to their subject's skin, accentuate bright highlights, and deepen shadows. Certain reflector fabrics can even be used to soften sunlight, diffuse studio lighting, or block light entirely.
Westcott reflector panels are reversible, with 2 different reflective fabrics on each panel. This gives photographers the ability to adjust the appearance of bounced light instantly.
Selecting a reflector fabric is determined by the subject's skin tone (when photographing people), the quality and color temperature of the light source, and the photographer's artistic vision.
White Reflector Fabric
This reflective fabric produces a subtle and clean reflection. This fabric's neutral tone bounces and softens light without changing the light source's color temperature or altering the appearance of the subject's skin tone. White reflectors are the ideal "fill source" for eliminating unwanted shadows.
Silver Reflector Fabric
This fabric is the most reflective option available, producing the brightest reflection.  Silver reflectors accentuate highlights, increase contrast, and cool skin tones. These reflectors create a high-contrast look. They are great for low-light locations, black and white portraiture, product photography, and video production.
Sunlight Reflector Fabric
Westcott's sunlight fabric is a blend of gold and silver thread. These reflectors add a soft and subtle warmth to skin tones when combined with natural light. These reflectors are extremely popular for portrait photographers, reflecting light that gives their clients a flattering, sun-kissed appearance.
Gold Reflector Fabric
Gold reflectors produce a radiant warmth on all skin tones. These reflectors are ideal when photographing at sunset as they accentuate the sun's warm "glow". This reflector option is also ideal for indoor portraiture and when reflecting artificial tungsten lighting.
Black Block Fabric
Black fabrics can be used to block light or to subtract light. Since black material absorbs light, these "reflectors" act as a negative fill and create shadows on a subject for a more dramatic image. These panels are also very useful for eliminating lens flare.
Diffusion Fabric
Diffusion fabrics are used to soften the light and can increase light fall by broadening a light source's output. These translucent panels can be placed between your subject and the sun (or mounted in front of a studio light) to diffuse and balance the light.
Multi-Fabric Kits
It is extremely likely that a photographer's subject, light source, and vision will change from one photo shoot to the next. Because of this, photographers are likely going to want to have multiple reflectors and reflector fabrics available at all times. Luckily, there are a variety of reflector kits available in various sizes and shapes that included multiple reflective fabrics.
Pro Illuminator 4-in-1 Reflector Kits include a 1-stop diffusion panel and a reversible reflective panel (available in silver/gold or silver/sunlight. This kit gives photographers the ability to diffuse sunlight or studio light while also reflecting light onto their subject to fill-in shadows.
Basic 5-in-1 Reflector Kits are a cost-effective solution for experimenting with a variety of fabrics. These kits include a 1-stop diffusion panel with a removable and reversible slipcover. This cover includes a black side, a silver side, a white side, and either sunlight or a gold side.
Pro Illuminator 6-in-1 Reflector Kits are designed to offer the widest range of versatility. These superior kits include both a 1-stop diffusion panel and a 2-stop diffusion panel.  A high-quality reversible and removable slipcover is also included. This cover includes black, silver, sunlight, and gold reflective fabrics.

Reflector Size Options
Westcott reflectors are available in 20″, 30″, 40″, 48 x 72″, and 50″ varieties. Selecting a reflector size can be determined by the size of the subject and the size of the highlight that is desired. In some instances, a photographer may want to add a full-body highlight to a subject. In this case, it is important to note that the larger the reflector is in relation to the subject, the softer and more flattering the light is going to be. In other instances, a photographer may want to add highlights to a smaller or more specific feature. In this case, a reflector that is smaller than the subject would be necessary.
All Westcott reflectors collapse to 1/3 of their open size for travel and storage.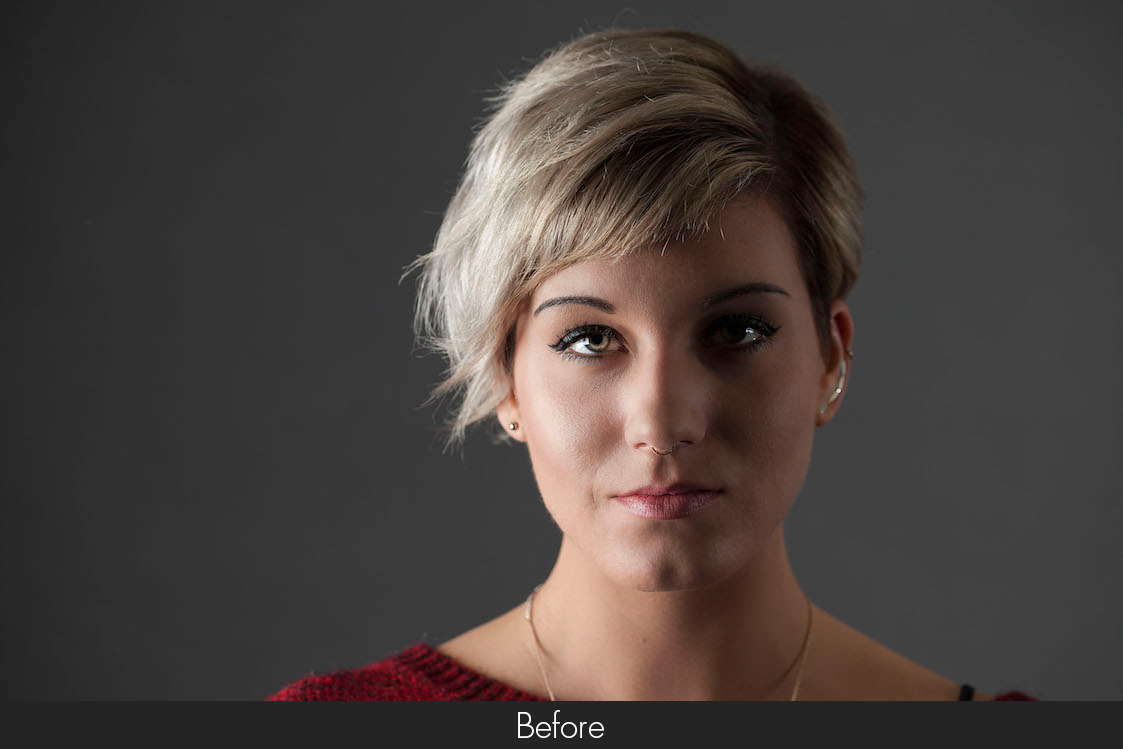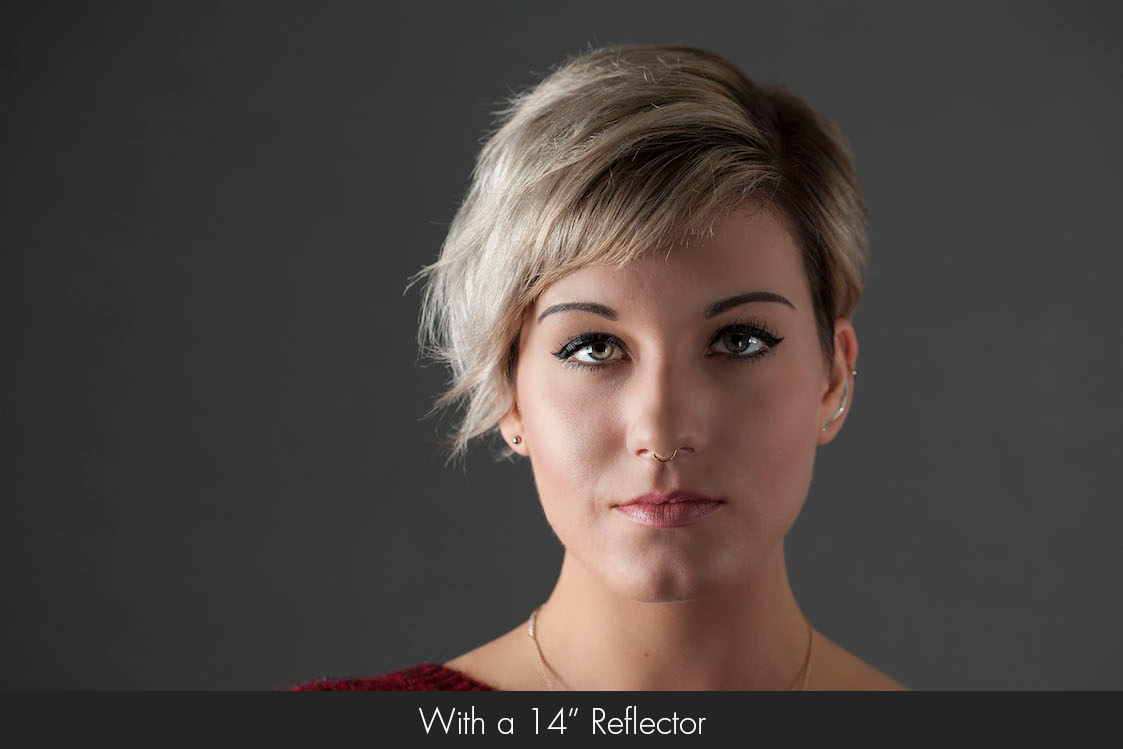 14″ Square Reflectors
These professional Illuminator reflectors are the most compact option and collapse small enough to fit in a purse or camera bag. 14″ reflectors are ideal for macro photography or for highlighting small portions of a face.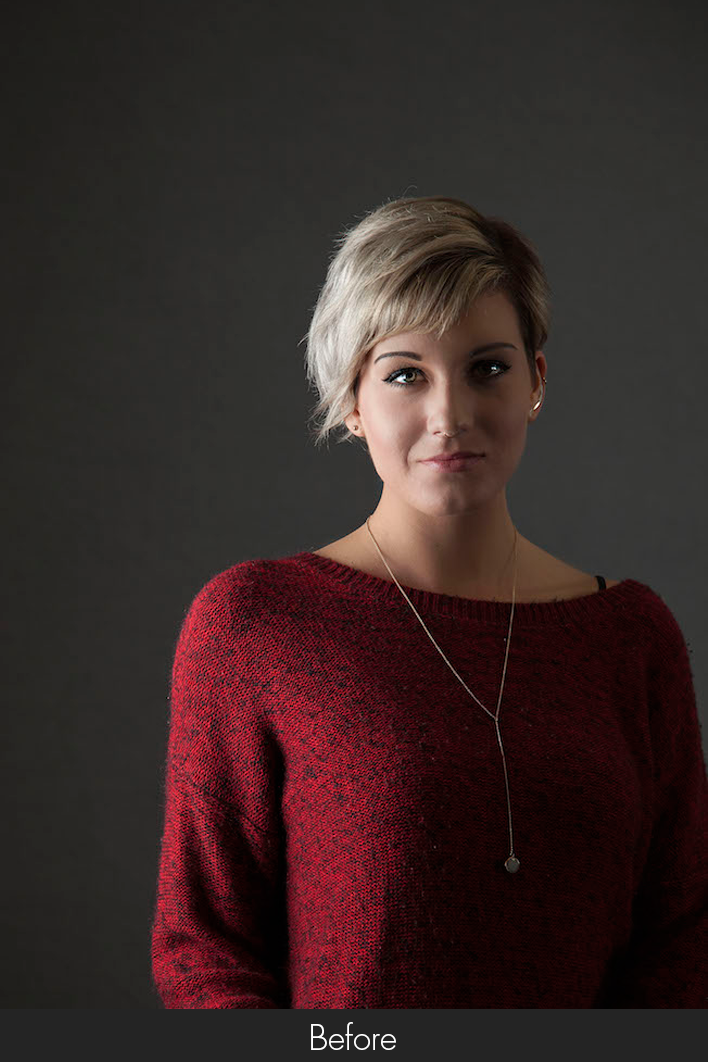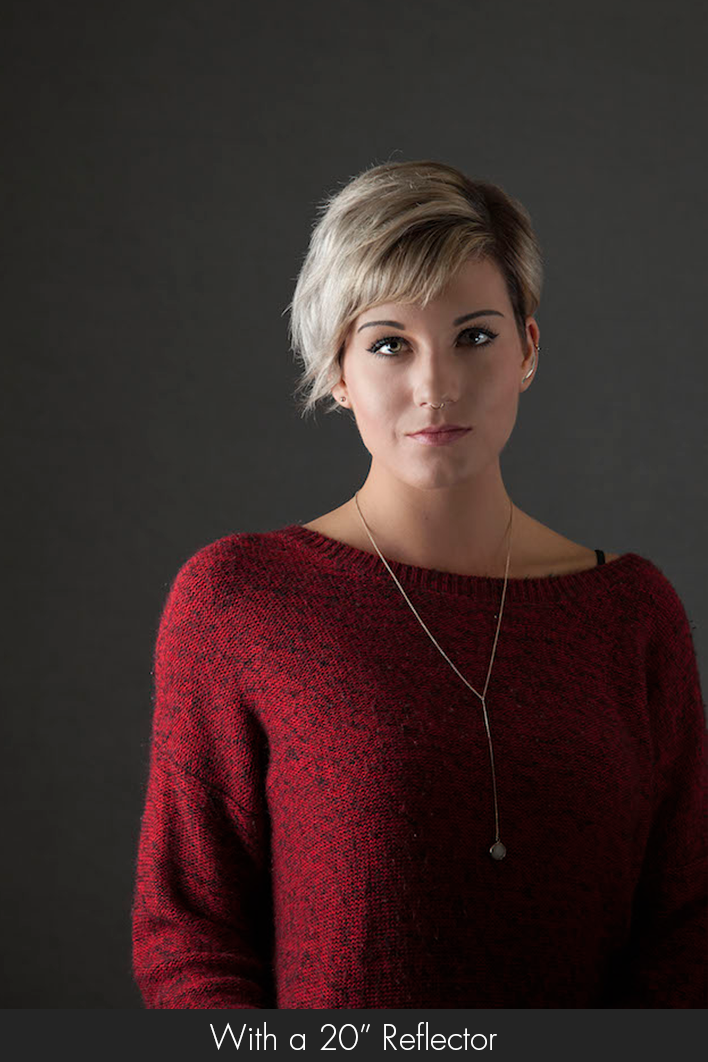 20″ Square and Round Reflectors
These reflectors are ideal for photographers looking to fill light on small objects or on precise portions of their subject. 20″ reflectors are perfect for dramatic headshots and small product photography. Westcott 20″ reflectors are available in professional (square) and beginner (round) versions.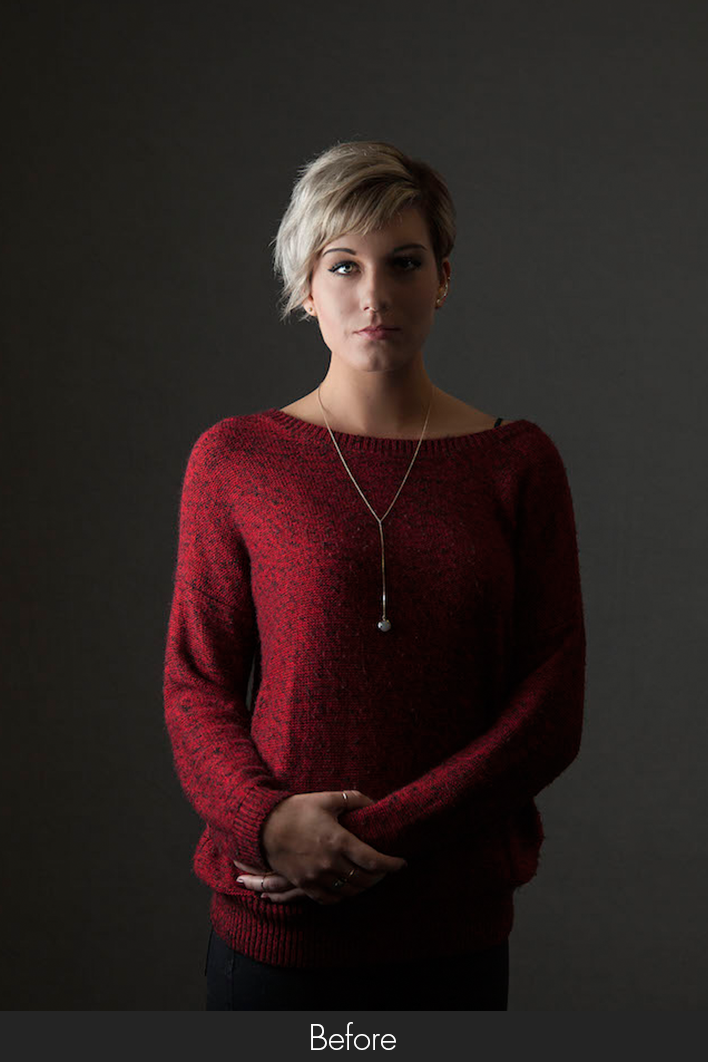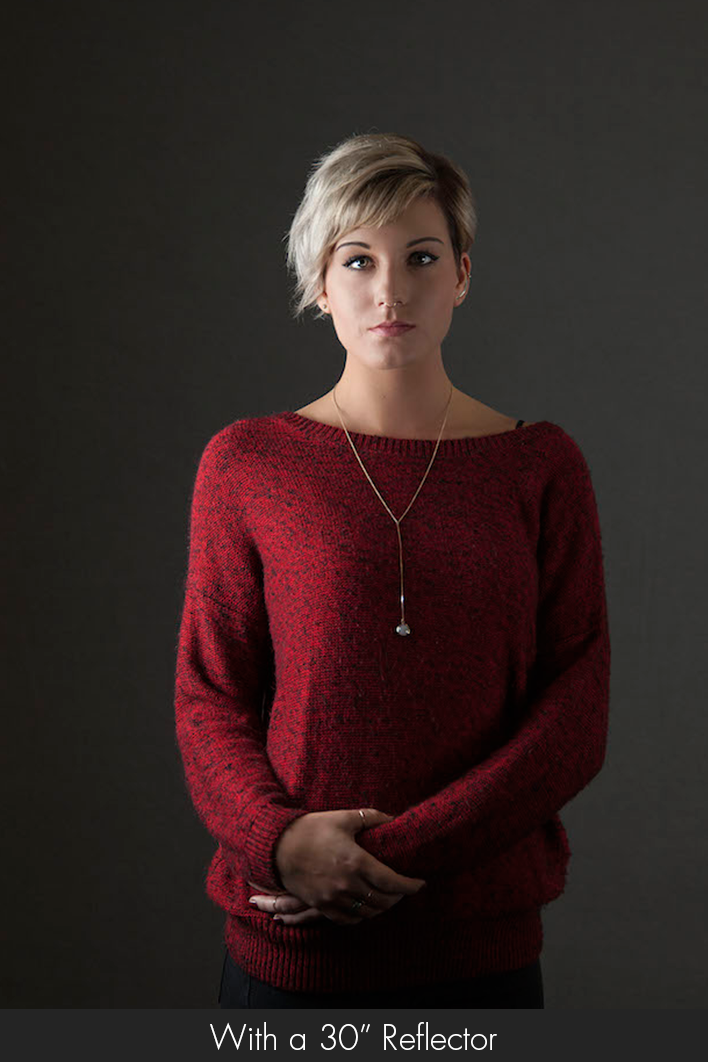 30″ Square and Round Reflectors
These reflectors are ideal for headshot and still-life photographers. Westcott 30″ reflectors are available in professional (square) and beginner (round) versions.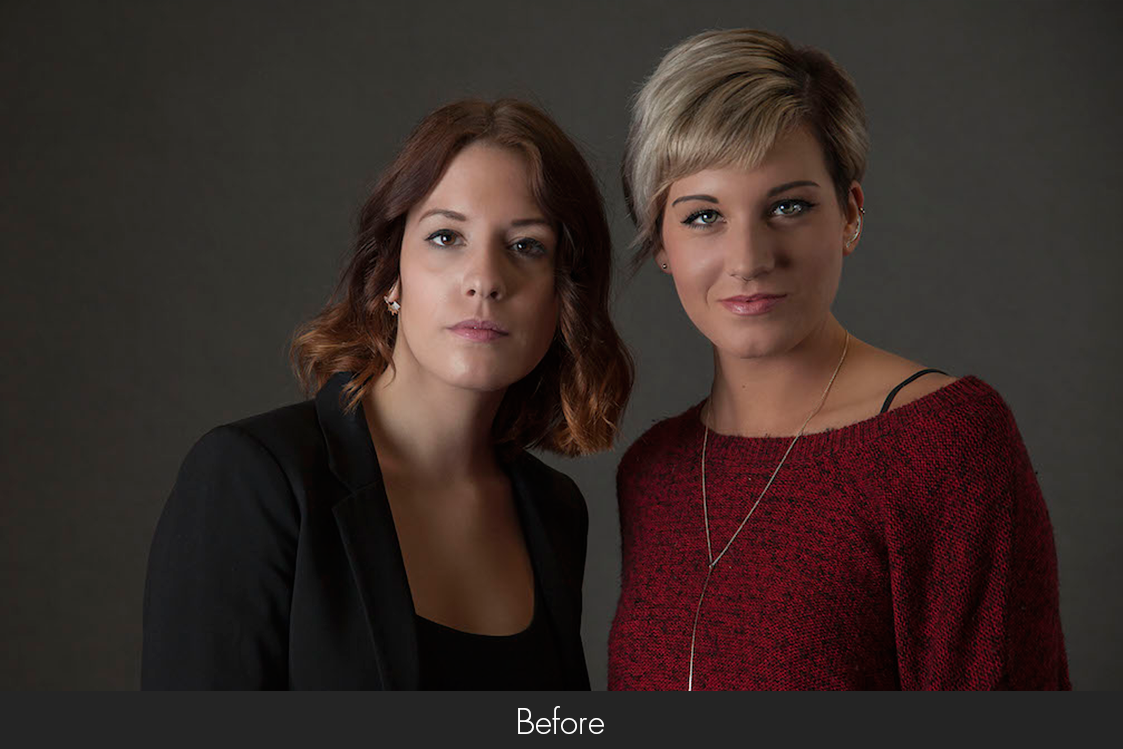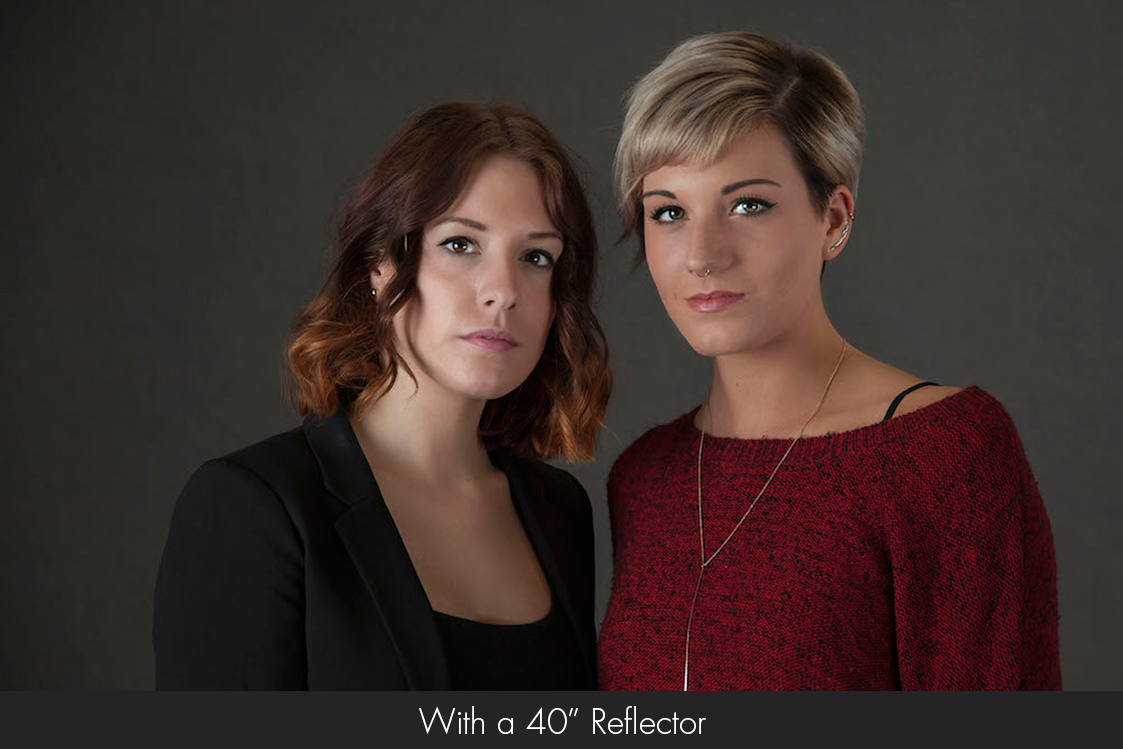 40″ Square and Round Reflectors
These reflectors are commonly recommended for photographers that are new to bouncing light. 40" reflectors are compact, yet cover a wide range of applications including headshots, headshots of couples, and mid-sized objects. Westcott 40″ reflectors are available in professional (square) and beginner (round) versions.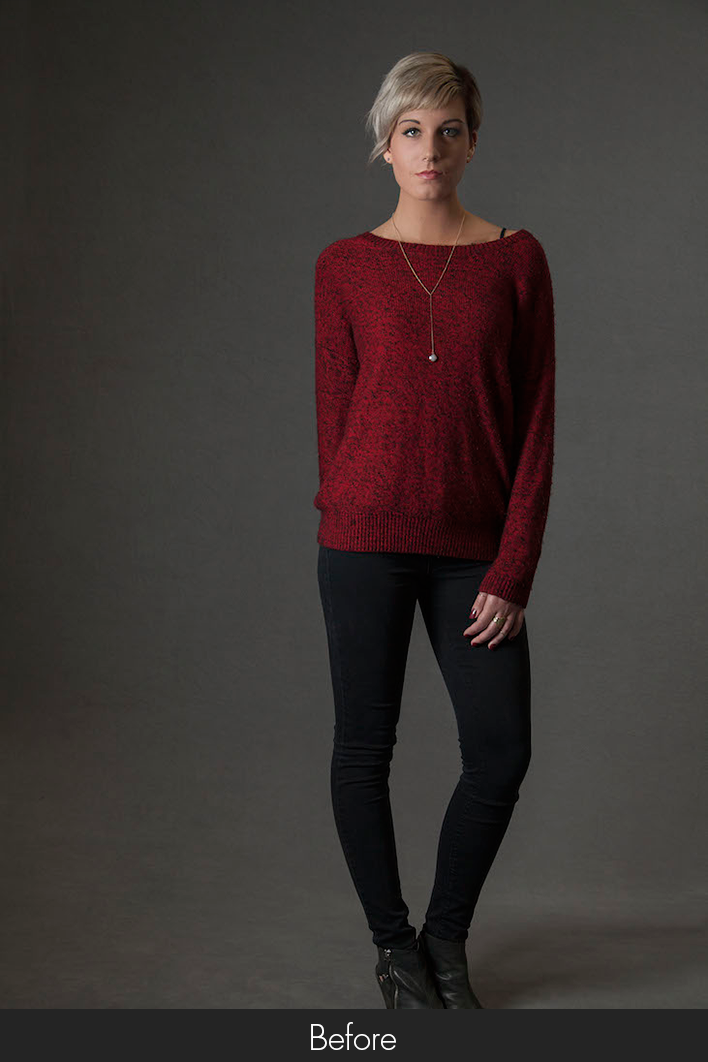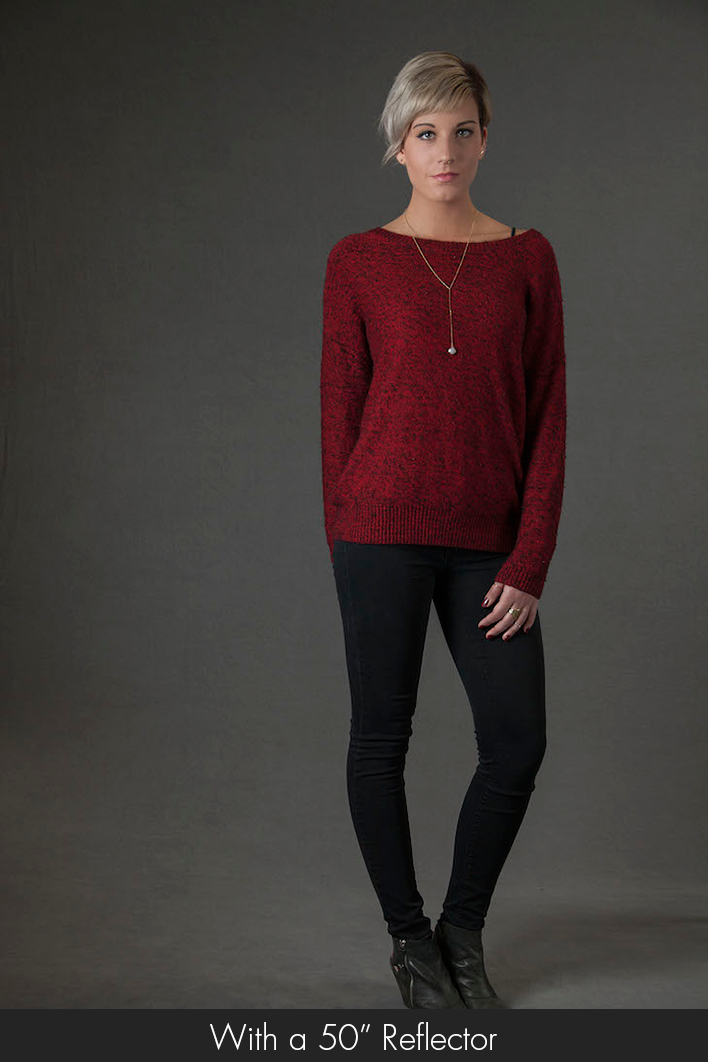 50″ Square and Round Reflectors
These reflectors are an ideal choice for photographers that shoot 3/4 and full-body portraits, small groups, and larger objects. 50″ reflectors are popular among fashion and studio photographers. Westcott 50″ reflectors are available in professional (square) and beginner (round) versions.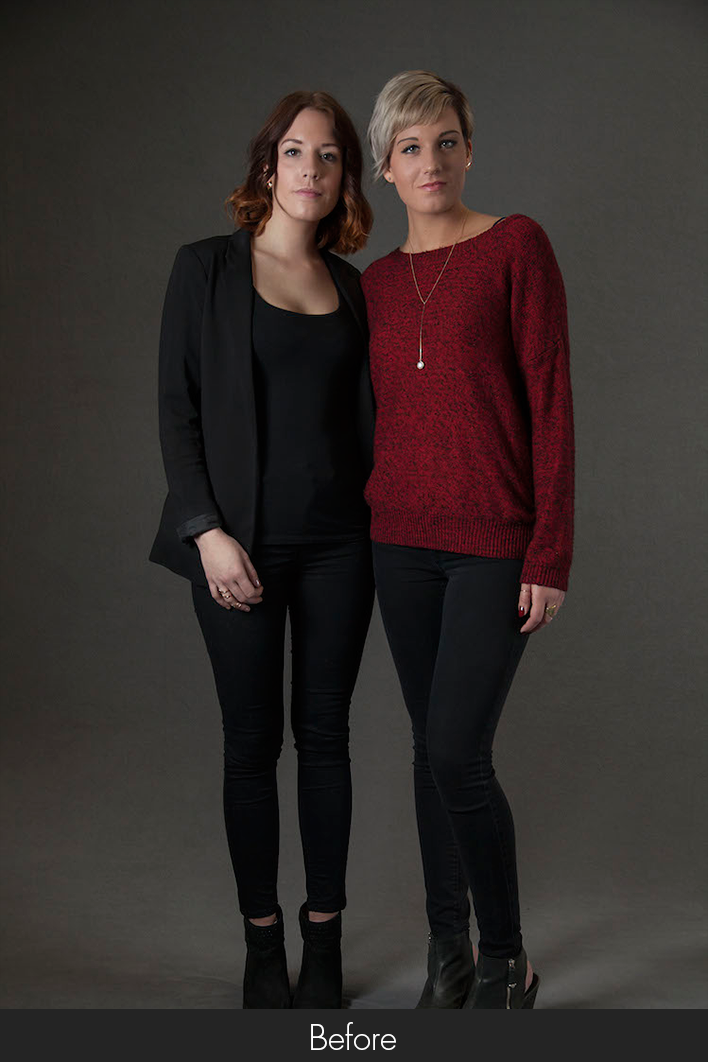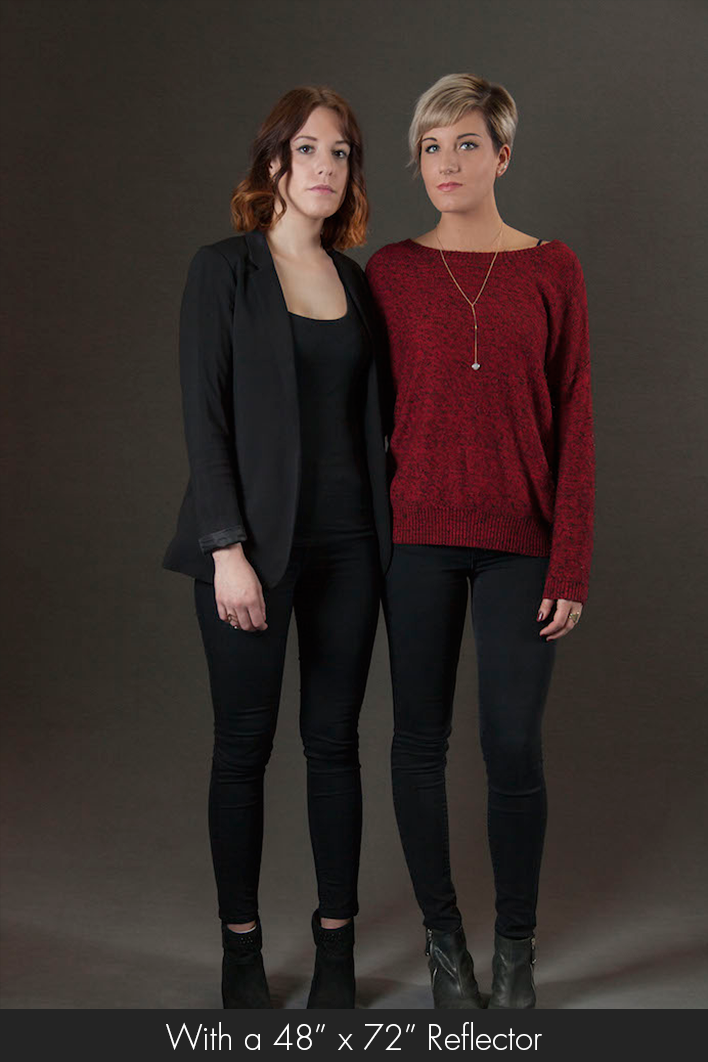 48″ x 72″ Rectangular Reflectors
These professional Illuminator reflectors are ideal for photographers that commonly shoot couples and full-length portraits. 48″ x 72″ reflectors are perfect for fashion, wedding, and engagement photographers.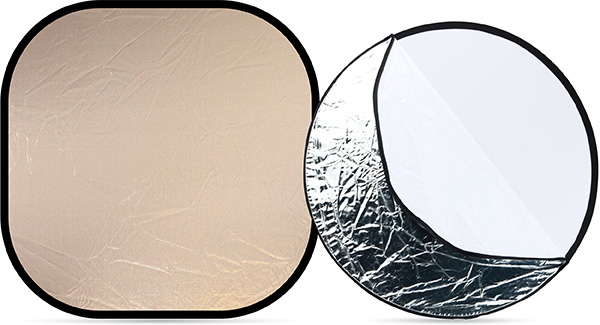 Shape and Design Options
Westcott offers 2 lines of photographic reflectors. Westcott Illuminator Series of reflectors are the high-end option for professional photographers. These reflectors include lifetime warranties and feature the highest quality fabrics with durable steel-riveted frames. The Illuminator Reflector's unique square design offers more surface area and maneuverability than traditional round reflectors. Illuminator Reflectors are available in 14″, 20″, 30″, 40″, 50″, and 48″ x 72″ options.
Westcott's Round  collapsible reflectors are designed for new photographers, budding filmmakers, and photography enthusiasts. These round reflectors are an especially cost-effective option and feature 1-year warranties. Round Reflectors are available in 20″, 30″, 40″, and 50″ options.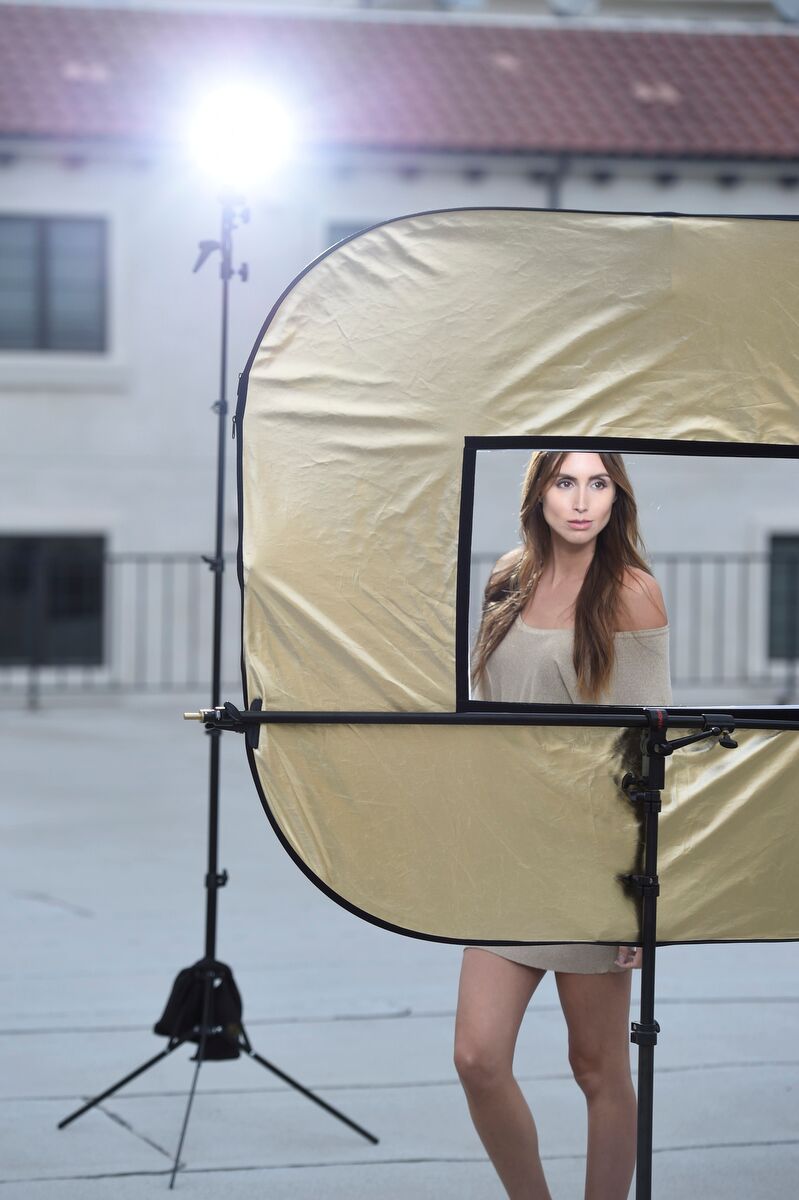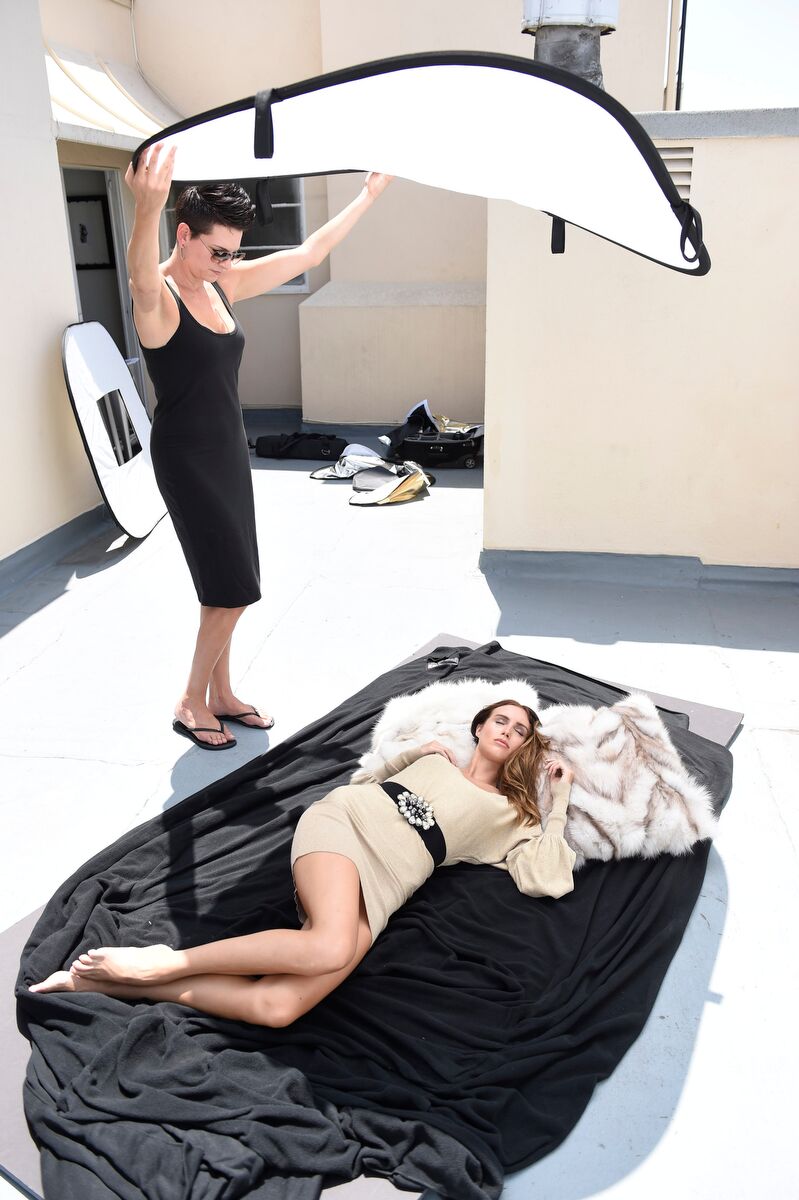 Mounting Options
Reflectors are very lightweight. Small and medium-sized reflectors can be easily held by an assistant. Westcott Reflectors can also be mounted with a reflector arm. Reflector arms are the ideal solution for the precise positioning of reflectors in a studio or out on location. These accessories are a must-have item for photographers who do not work with assistants and for photographers using large reflectors.
Westcott offers 3 different reflector mounting arms. The Illuminator Reflector Arm is a durable and telescopic mounting option for reflectors sized between 30″ and 72″. This arm's plastic clips are easy to secure on a reflector frame. The Illuminator Reflector arm's ball-joint allows for precise positioning and is compatible with any standard light stand.
The Illuminator Arm Extreme is a sleeker, more durable version of the Illuminator Reflector Arm. This high-end arm can firmly grasp and position reflectors up to 72″ with its strong grip clamps. The Illuminator Arm Extreme can be used in a traditional position or as a boom pole for versatility. This arm also features a built-in tilting bracket, telescopic design, and light stand receptacle.
The Basics Reflector Arm is a cost-effective, yet dependable solution for mounting reflectors.This basic arm features a double ball-joint for positioning and spring-loaded clips for security.
Available Reflector Combinations
Reversible White & Silver Reflector Panels
Illuminator Collapsible 2-in-1 Silver/White Bounce Reflector (14")
Illuminator Collapsible 2-in-1 Silver/White Bounce Reflector (22") •
Illuminator Collapsible 2-in-1 Silver/White Bounce Reflector (32") • Collapsible 2-in-1 Silver/White Bounce Reflector (30")
Illuminator Collapsible 2-in-1 Silver/White Bounce Reflector (42") • Collapsible 2-in-1 Silver/White Bounce Reflector (40")
Illuminator Collapsible 2-in-1 Silver/White Bounce Reflector (52") •
Illuminator Collapsible 2-in-1 Silver/White Bounce Reflector (48" x 72")
Reversible White & Gold Reflector Panels
Illuminator Collapsible 2-in-1 Gold/White Bounce Reflector (14")
Illuminator Collapsible 2-in-1 Gold/White Bounce Reflector (22") •
Illuminator Collapsible 2-in-1 Gold/White Bounce Reflector (32") •
Illuminator Collapsible 2-in-1 Gold/White Bounce Reflector (42") •
Illuminator Collapsible 2-in-1 Gold/White Bounce Reflector (52") •
Illuminator Collapsible 2-in-1 Gold/White Bounce Reflector (48" x 72")
Reversible White & Sunlight Reflector Panels
Illuminator Collapsible 2-in-1 Sunlight/White Bounce Reflector (14")
Illuminator Collapsible 2-in-1 Sunlight/White Bounce Reflector (22") •
Illuminator Collapsible 2-in-1 Sunlight/White Bounce Reflector (32") • Collapsible 2-in-1 Sunlight/White Bounce Reflector (30")
Illuminator Collapsible 2-in-1 Sunlight/White Bounce Reflector (42") • Collapsible 2-in-1 Sunlight/White Bounce Reflector (40")
Illuminator Collapsible 2-in-1 Sunlight/White Bounce Reflector (52") •
Illuminator Collapsible 2-in-1 Sunlight/White Bounce Reflector (48" x 72")
Black Block Panels
Illuminator Collapsible Black Block Panel
Illuminator Collapsible Black Block Panel • Collapsible Black Block Panel
Illuminator Collapsible Black Block Panel • Collapsible Black Block Panel
Illuminator Collapsible Black Block Panel • Collapsible Black Block Panel
Illuminator Collapsible Black Block Panel • Collapsible Black Block Panel
Illuminator Collapsible Black Block Panel
Diffusion Panels
Illuminator Collapsible Full-Stop Diffuser (14")
Illuminator Collapsible Full-Stop Diffuser • Collapsible Full-Stop Diffuser
Illuminator Collapsible Full-Stop Diffuser • Collapsible Full-Stop Diffuser
Illuminator Collapsible Full-Stop Diffuser • Collapsible Full-Stop Diffuser
Illuminator Collapsible Full-Stop Diffuser • Collapsible Full-Stop Diffuser
Illuminator Collapsible Full-Stop Diffuser
Illuminator 4-in-1 Kits with Gold Panel
Illuminator Collapsible 4-in-1 Gold/Silver Reflector Kit (32")
Illuminator Collapsible 4-in-1 Gold/Silver Reflector Kit (42")
Illuminator Collapsible 4-in-1 Gold/Silver Reflector Kit (52")
Illuminator 4-in-1 Kits with Sunlight Panel
Illuminator Collapsible 4-in-1 Sunlight/Silver Reflector (32")
Illuminator Collapsible 4-in-1 Sunlight/Silver Reflector (42")
Illuminator Collapsible 4-in-1 Sunlight/Silver Reflector (52")
Bas
Collapsible 5-in-1 Reflector with Gold Surface (20")
Collapsible 5-in-1 Reflector with Gold Surface (30")
Collapsible 5-in-1 Reflector with Gold Surface (40")
Collapsible 5-in-1 Reflector with Gold Surface (50")
Basics 5-in-1 Kits with Sunlight Panel
Collapsible 5-in-1 Reflector with Sunlight Surface (20")
Collapsible 5-in-1 Reflector with Sunlight Surface (30")
Collapsible 5-in-1 Reflector with Sunlight Surface (40")
Collapsible 5-in-1 Reflector with Sunlight Surface (40")
Illuminator 6-in-1 Kits
Illuminator Collapsible 6-in-1 Reflector (22")
Illuminator Collapsible 6-in-1 Reflector (32")
Illuminator Collapsible 6-in-1 Reflector (42")
Illuminator Collapsible 6-in-1 Reflector (52")
Gear Featured in the Video Above