In this video, Top Pro Eli Infante travels all the way from Texas to capture vintage portrait photography in Bowling Green, Ohio. Go behind the scenes to learn helpful gear and lighting tips for on-location photography.

When you're photographing on-location, having a compact and portable lighting setup is ideal. For this outdoor setup, Eli is using an FJ200 off-camera flash on an S-Bracket and modified with a 24" Deep Umbrella with Silver Interior and 24" diffusion panel. He also brought a monopod and fit all of this gear comfortably in a backpack for a one-light setup.
First Portrait – Playing with Motion
Eli's scene is set up for a vintage-esque shoot in front of an old-model turquoise Cadillac convertible. He instructs his model to play up the flare on her bright red dress to work motion into his shoot. Eli's assistant, Marco, is holding the light in a butterfly position to soften any shadows under the model's nose and chin.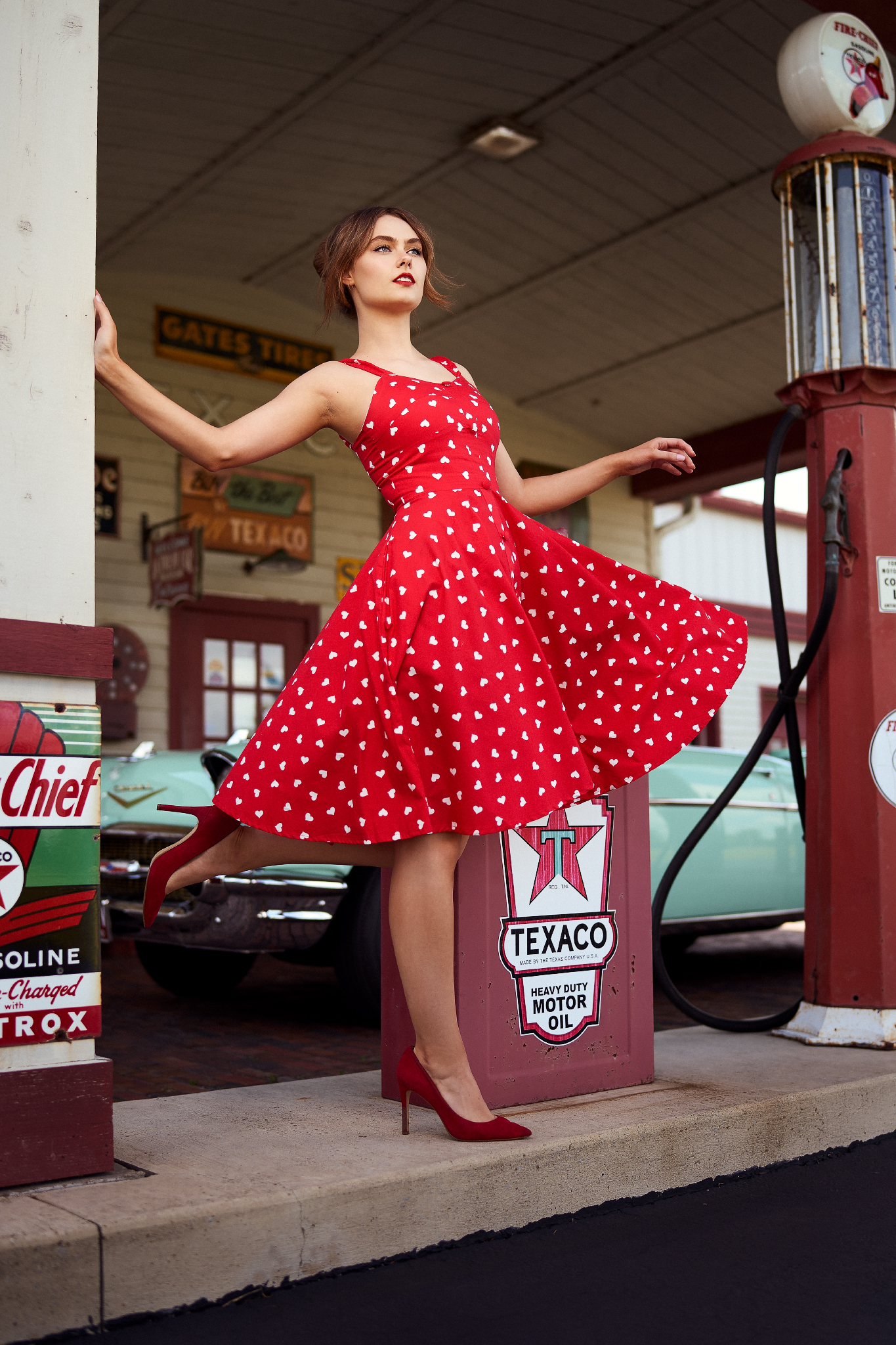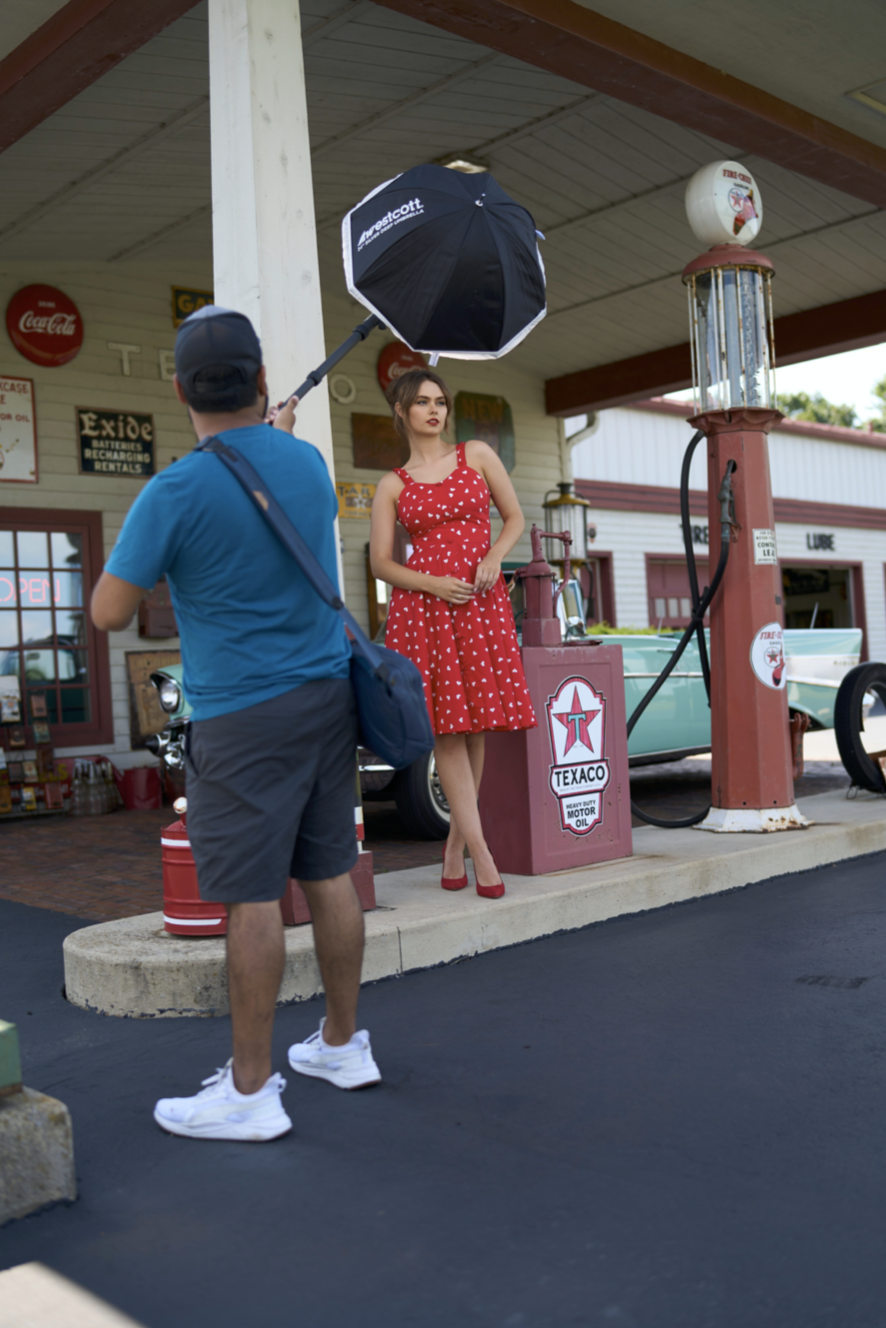 Second Portrait – Work with the Environment
Eli then photographs his model sitting on the ledge of the concrete step and incorporates the environment into his shot. He keeps the FJ200 and umbrella in a butterfly position to light her from above.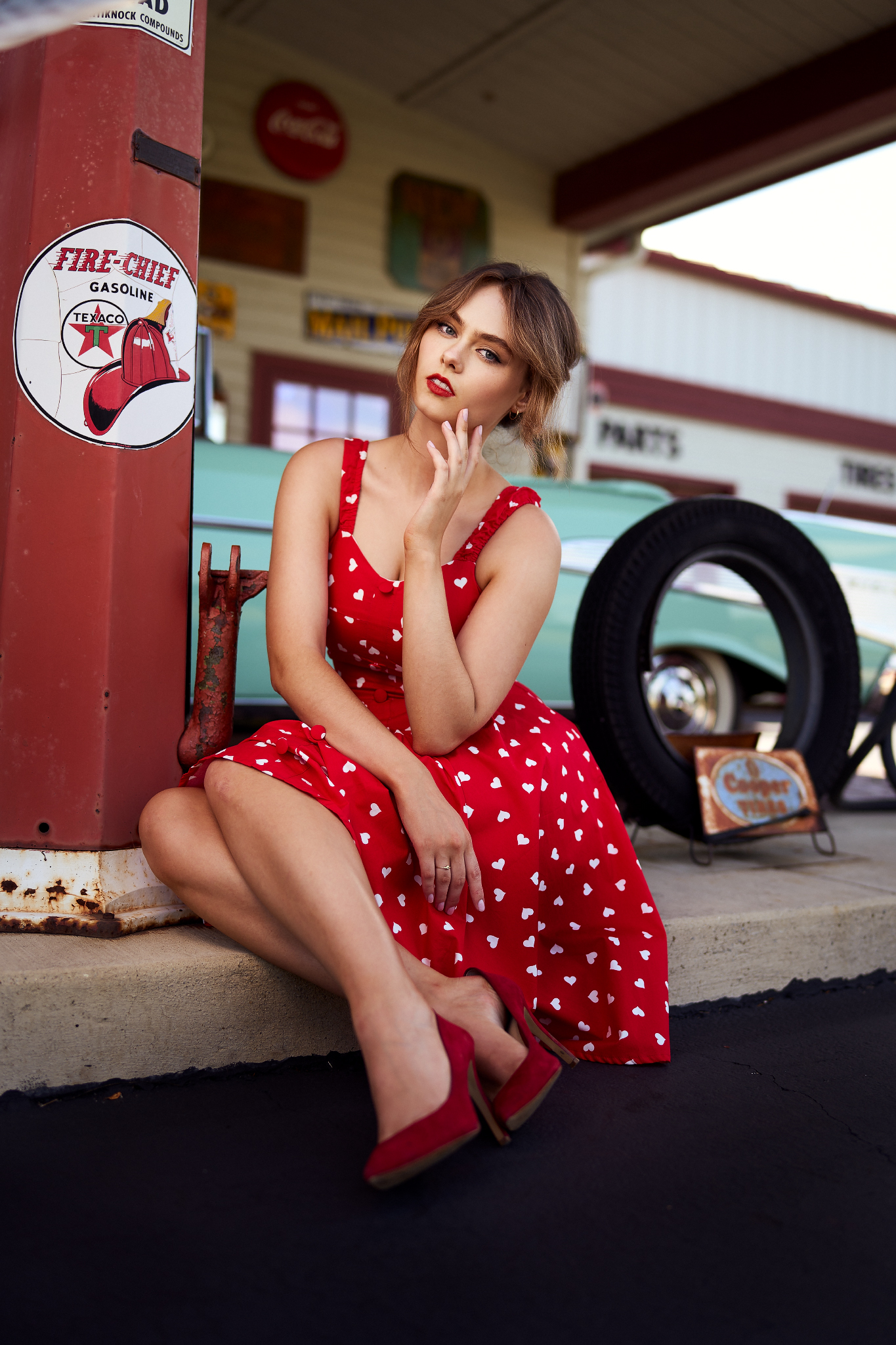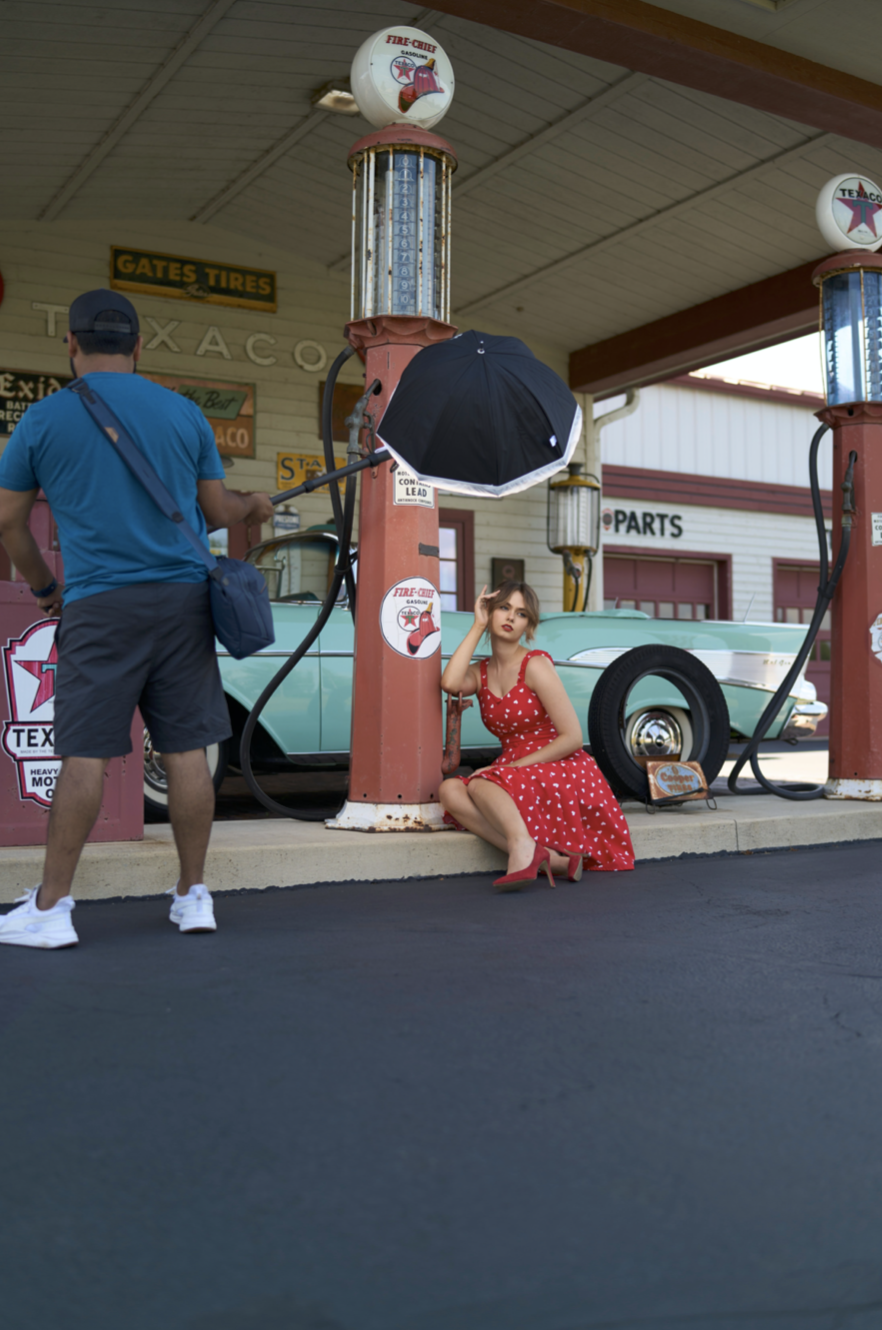 Third Portrait – Utilize Surrounding Accessories
For his third shot, Eli wants to capture the turquoise from the car combined with the red vintage refrigerator. He has the model step into the first shot while further incorporating the movement of her dress. The bright scenery compliments the shot in the background.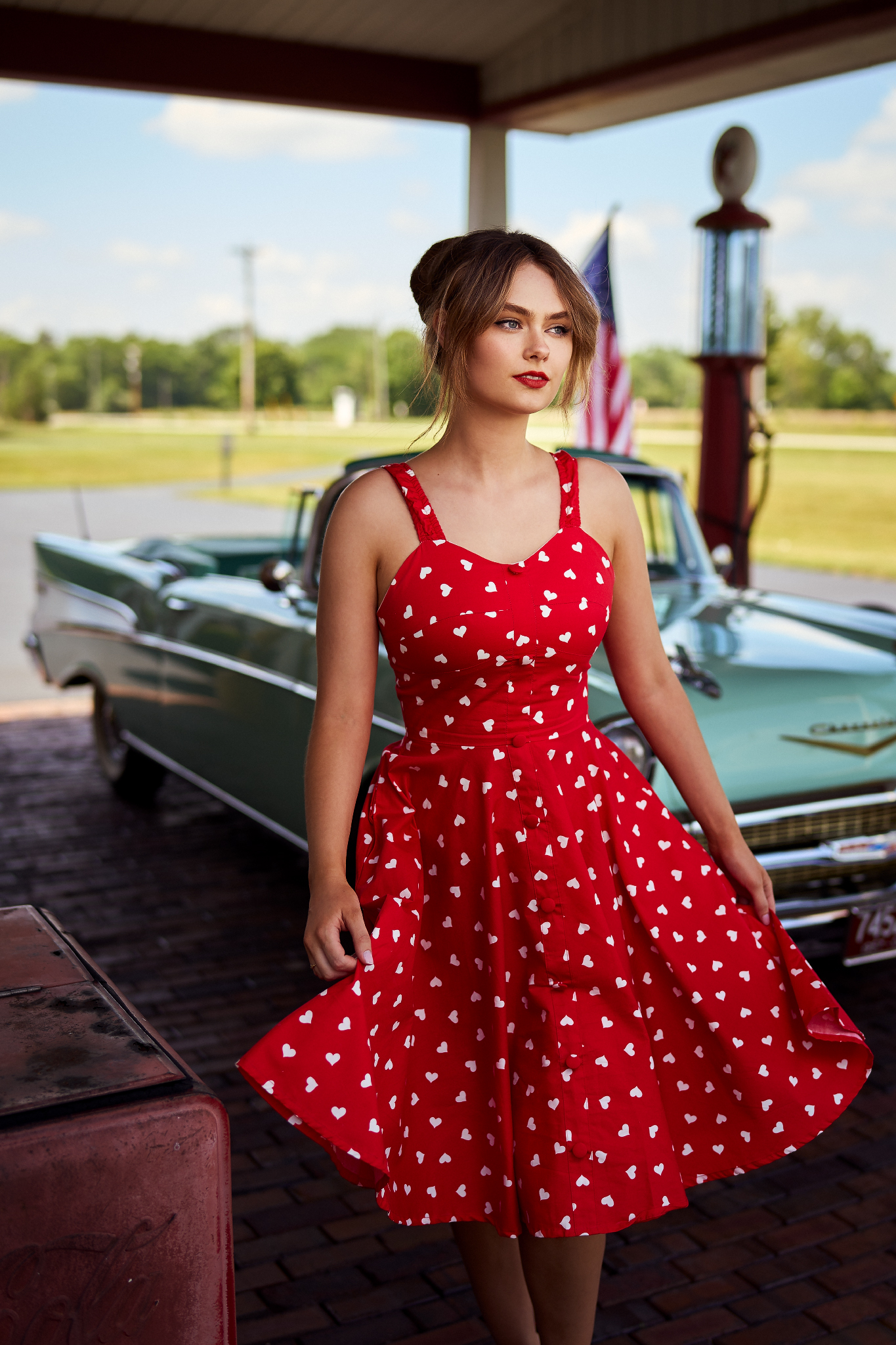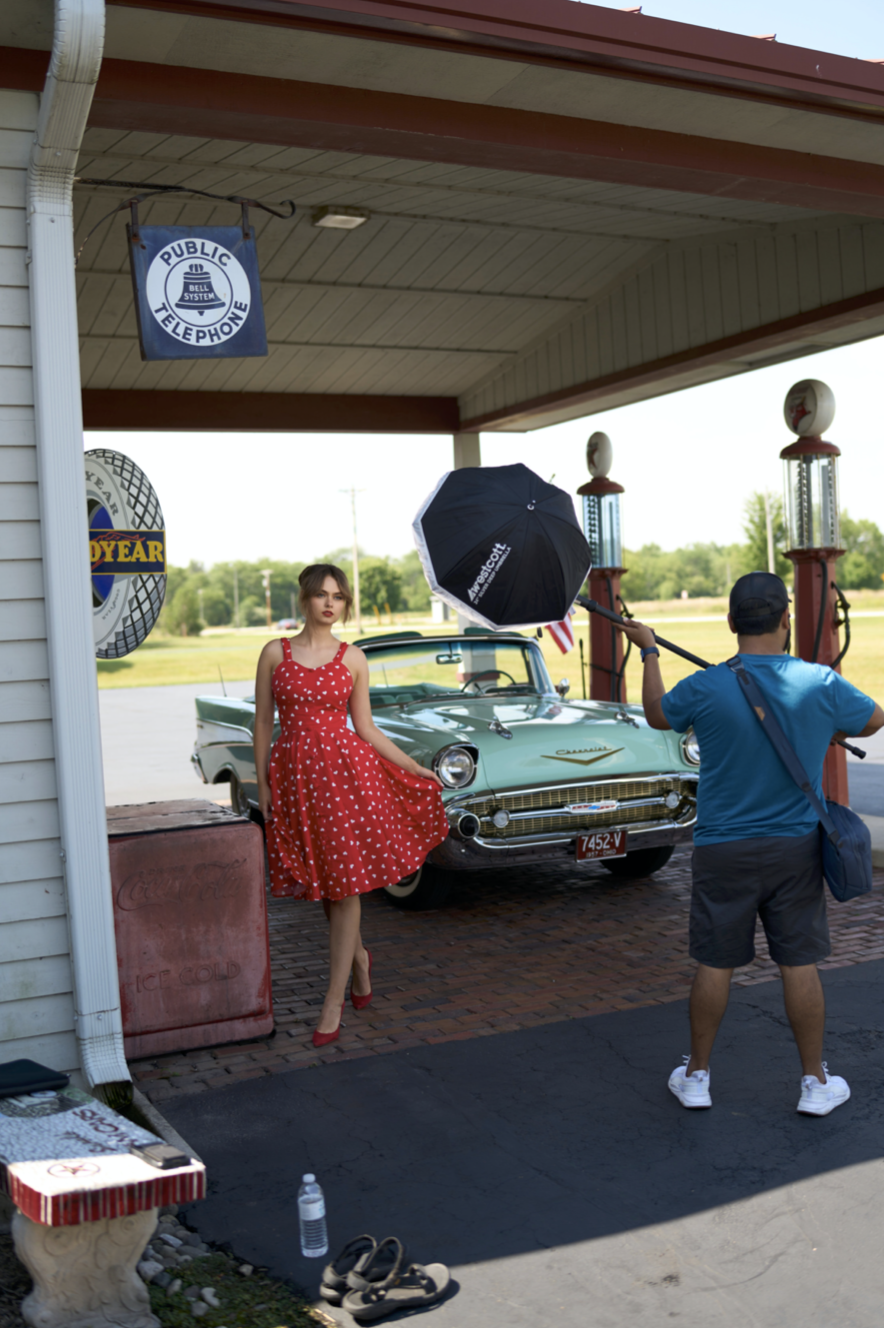 Fourth Portrait – Give Your Capture a Kiss of Light
In his final shot, Eli notices the natural light hitting the back of the car. He wants to work with it by adding a subtle touch of light from his off-camera flash. While making sure to not overpower the shot with flash, he has Marco hold the light in butterfly position slightly off to the right of the model.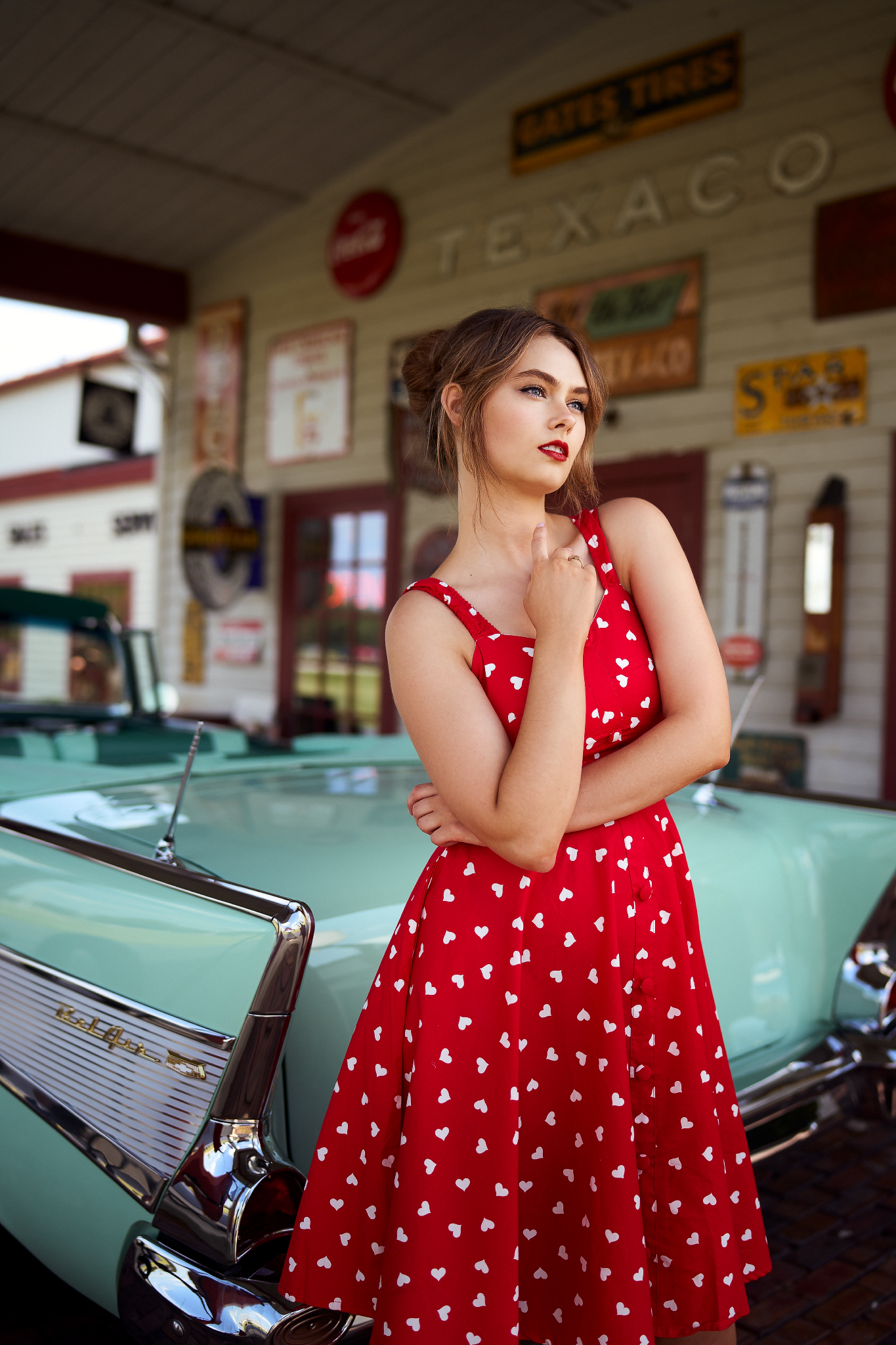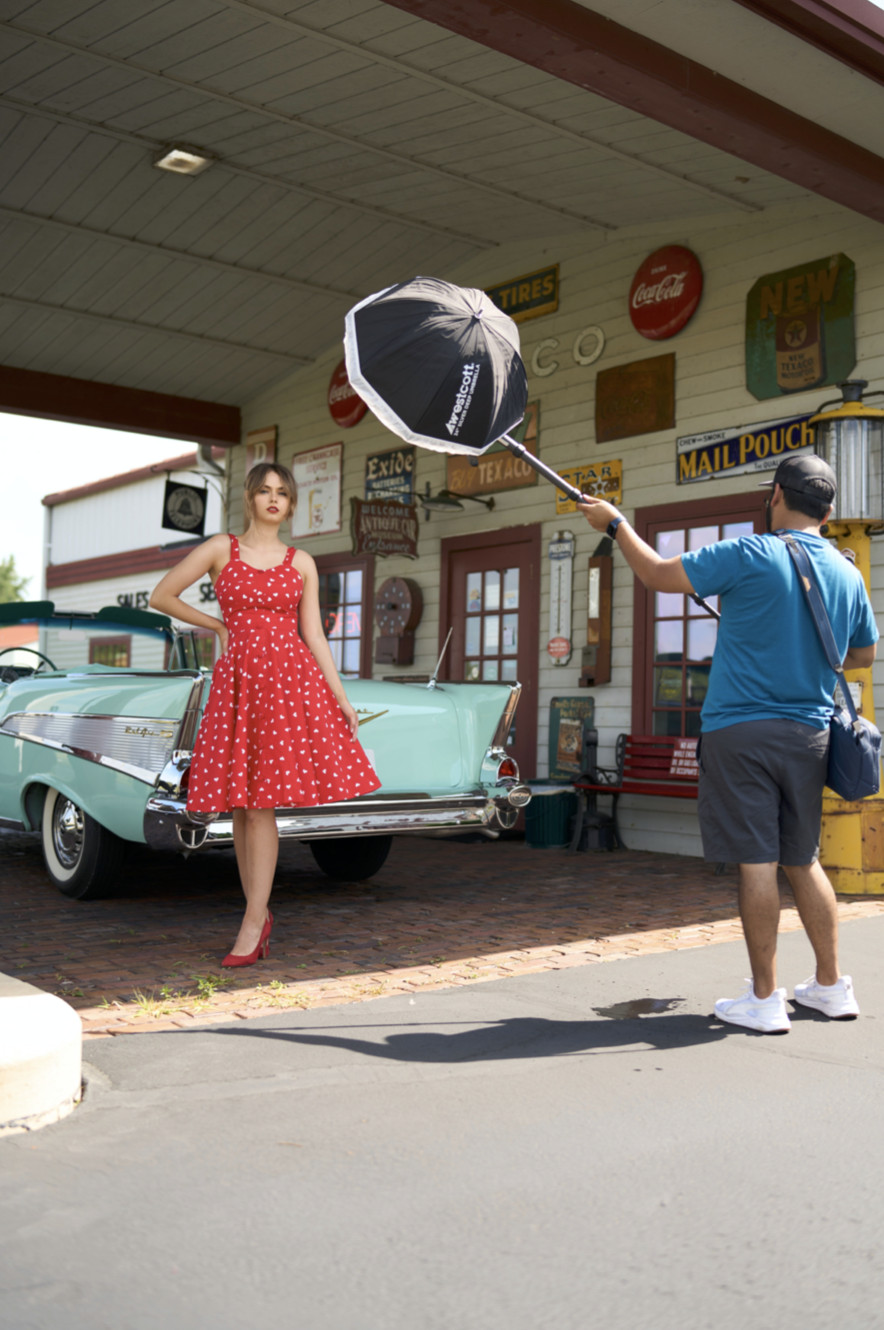 On-Location Portrait Shoot Takeaways
Photographing with a compact lighting setup allows you to move quickly through scenes. When you're looking for a simple portable lighting solution, the FJ200 strobe with a 24" deep umbrella are a perfect solution for capturing high-quality portraits.
Watch Eli Infante capture outdoor portraits using the FJ200.
Lighting Gear in Action