Seattle-based commercial photographer Steve Hansen shows us the essentials food photography lighting for tight or confined spaces in this tutorial.
For this clean shot, Steve needed to light the interior of a fridge. Shots like these are often quite difficult as built-in refrigerator lighting is often low-quality and not very powerful. Thus, it's typically necessary to bring in studio lights. Which can also become difficult as most constant lights and strobes are bulky and require light stands. It would also become very hard to access power controls on standard studio lights once in place.
Because of these factors, Steve chooses to use a Original Flex Daylight LED Mat (2' x 2'). Flex LED mats are extremely handy for detailed images like this one. Flex have an extremely low-profile design and are ultra-lightweight for placement in tight or confined spaces. These lights, available in a range of sizes, are even flexible for super simple mounting.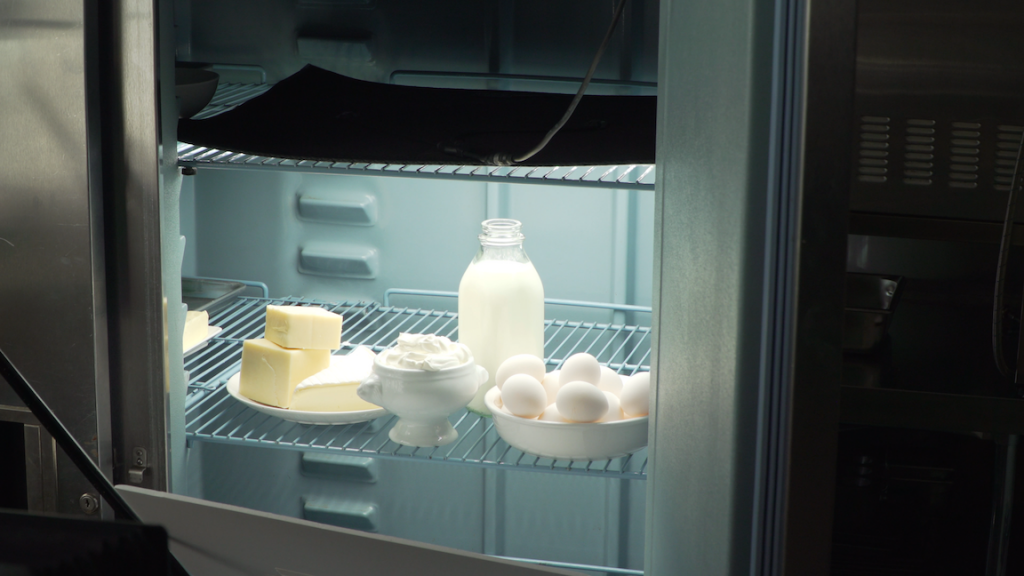 Another nice feature about Flex LEDs are there external controls. Steve is able to place his Flex directly above his subject (in this case dairies and cheeses), while keeping his Flex dimmer outside of the confined fridge.
The 2×2 Flex used here has a daylight-balanced color temperature, which perfectly mimics the lights typically found in refrigerators.
Steve also uses a simple white card mounted just below his food to bounce a bit of the light back onto the food. This fills in some of the shadows to really perfect his vision.