In this portrait photography video, Top Pro Hernan Rodriguez sets up two different lighting scenarios to demonstrate how impactful artificial lighting can be for high-end fashion photography.
In his first setup, Hernan uses the L60-B 60W COB constant light to imitate the sun. He's looking to simulate a bright light to create harsh shadows and a contrasting look. One benefit of using the L60-B, is that it provides continuous light so you are able to see what you're creating on set. With flash, you don't get to see how the light is hitting your subject until you capture your shot. When shooting with constant light, you can see how the light is falling on your subject even as they move around and are repositioned.
Another advantage to using the L60-B is the ability to control the color temperature of the light. With it being a bi-color constant light, the color temperature can range from 2700k-6500k. Using the silver reflector on the L60-B, Hernan is able to create contrasting shadows he wants to achieve. Constant light also provides the opportunity to shoot multiple image bursts without waiting for recycle time between flashes.
After capturing a few shots in his first setup, Hernan expresses the importance of your key light. Because he wanted to add a punch to his portrait, he used a bare 45-degree silver reflector. He makes sure not to overpower his light to avoid blowing out any highlights.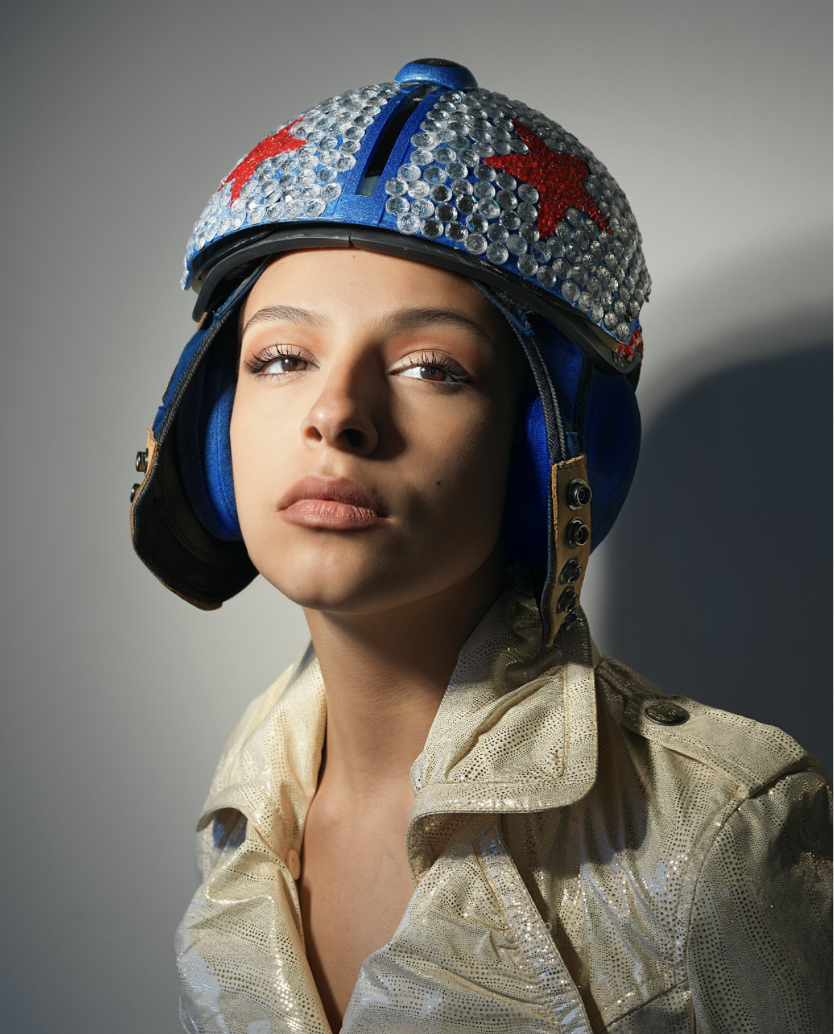 Hernan continues to emphasize the high-fashion portrait look he is aiming for, its driven by those contrasting shadows. When you're working with ambient light and continuous light, it's important to have just one shadow. This way your image looks controlled and you do not have multiple shadows coming in from various angles.
When creating high-fashion portrait photography using constant light, keep in mind that the skin tone will have the same color temperature of light falling on it. The punch of brightness in contrast with the shadows is what makes the shot look high-end. 
You also want to work with the positioning of your model to really exaggerate the model's body. This is what will differentiate a classic portrait from an editorial style portrait. The collaboration between the photographer, model and team working together to capture a fashion shoot, is what makes a high-fashion portrait stand out.
For the second setup, Hernan uses two L60-B's to create a commercial editorial portrait. He modifies one L60-B with a 24" Silver Interior Beauty Dish in the butterfly position, and the other with a 1×3 Silver Interior Rapid Box placed directly in front of his model. The first setup is a lot punchier because of the harsh shadows the one light creates. With a two-light setup, the constant lights are filling in the shadows more.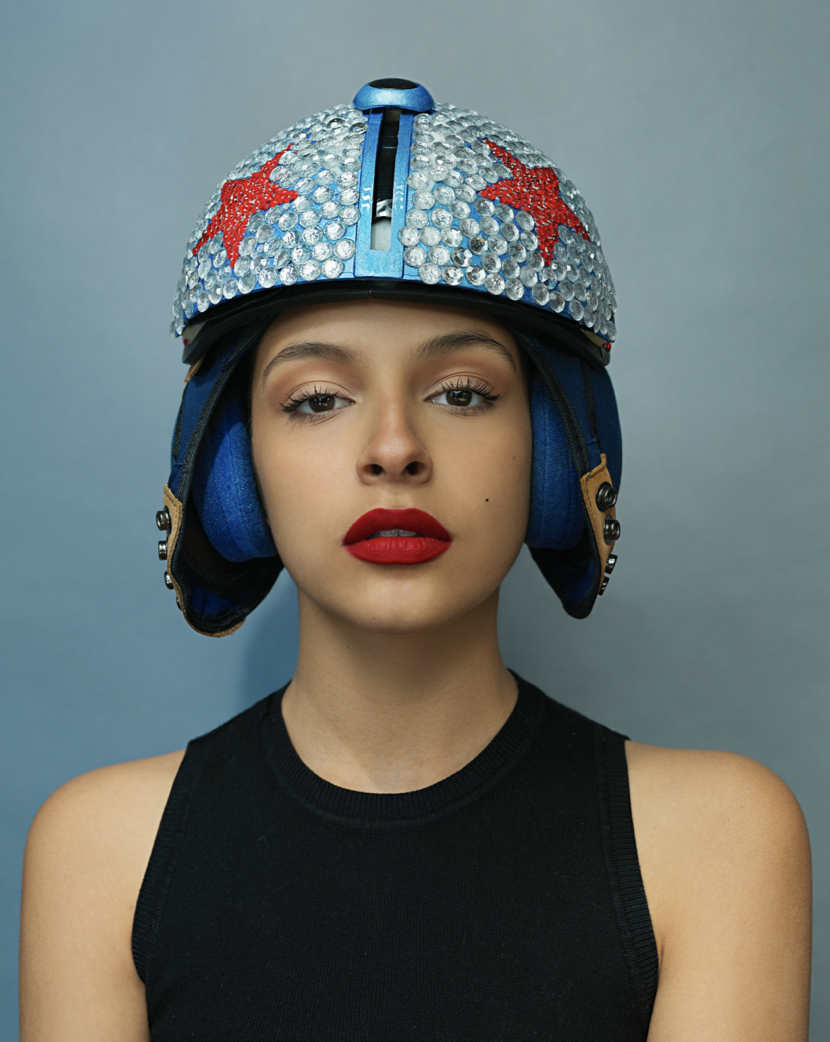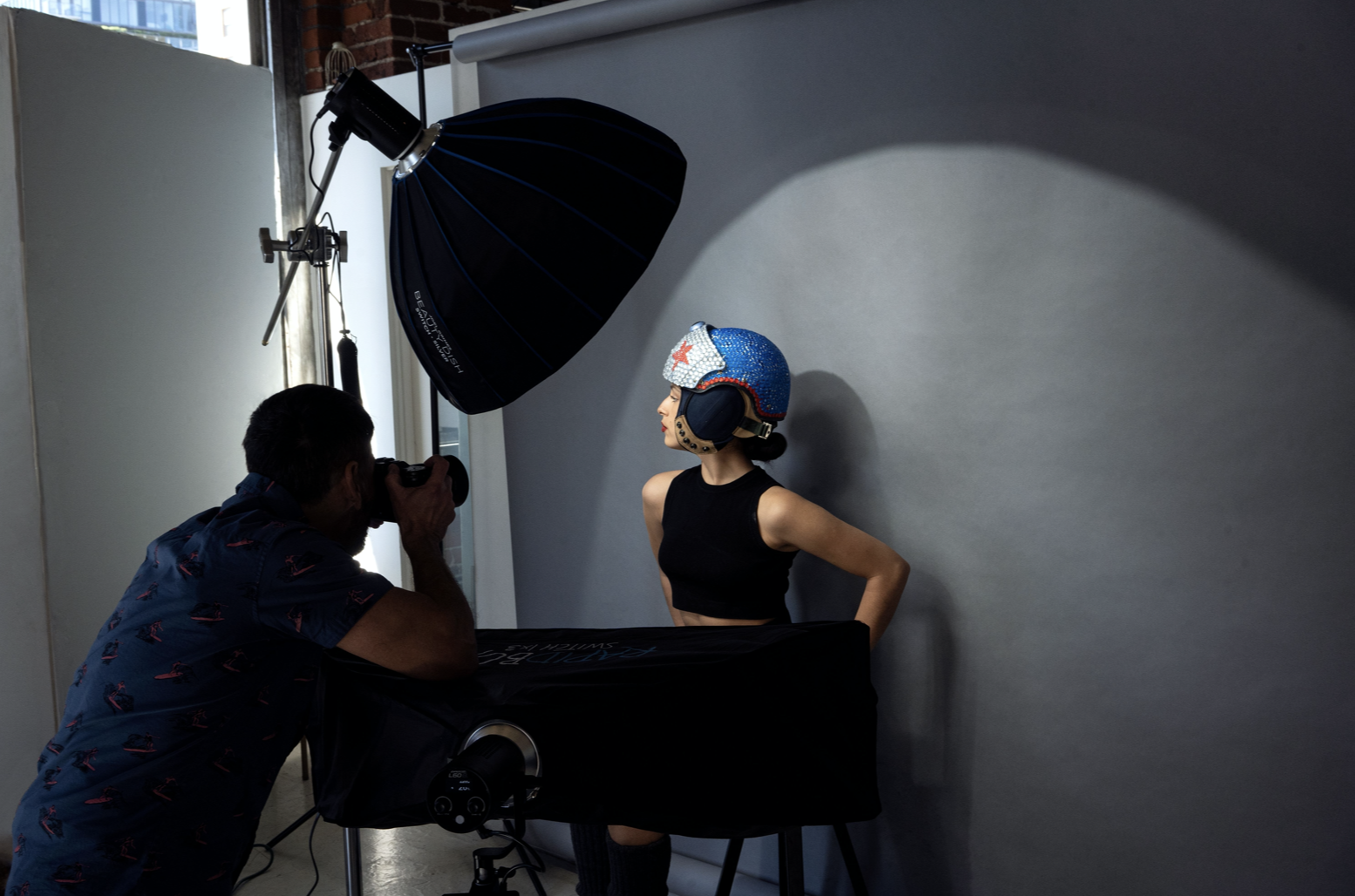 The L60-B is a versatile constant light for photography. You can use it to blend ambient light or to create dynamic portraits with harsher contrast. It's a great option for photographers working on-location, shooting boudoir or photographing weddings. 
Lighting Gear in Action