Have you been using window light as your main source for video conferencing and virtual interviews? The Bi-Color Ring Light Kit is complete with features to make your work from home virtual meetings stand out.
This ideal key light comes with adjustable color temperatures to match your room's lighting in Zoom or Skype meetings. The Ring Light provides a broad, soft light that eliminates shadows and facial imperfections making sure you look your best for your next virtual interview or meeting, while working from home. The Westcott Bi-Color Ring Light Kit includes batteries and a stand, and the entire kit is easy to set up in your office or anywhere at home. Providing stunning light quality and an adjustable mount for your mobile device or full-size camera, you can utilize it for various types of video conferencing or remote presentations.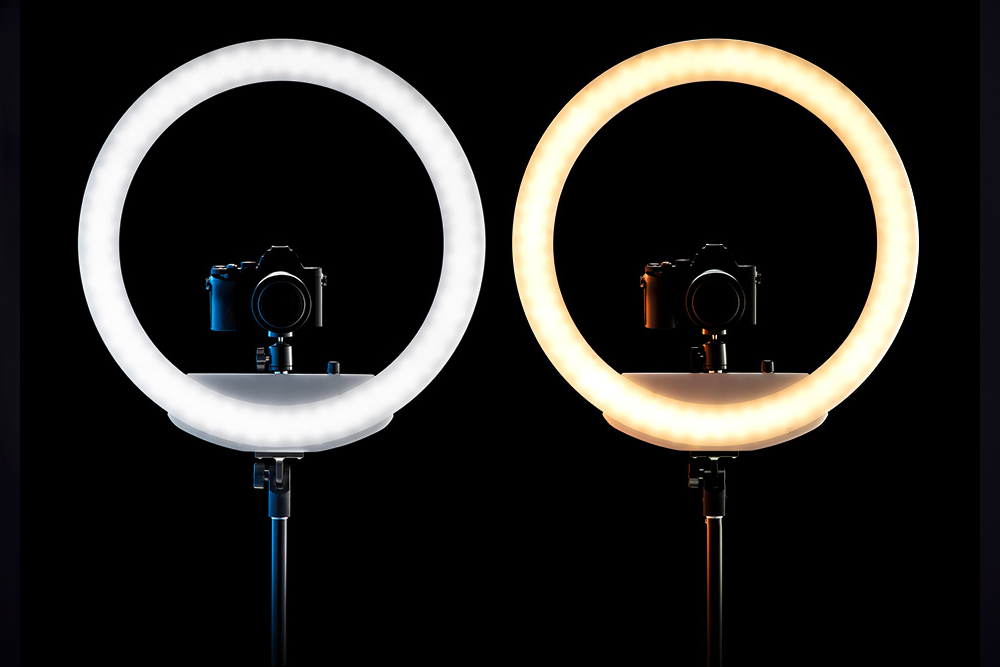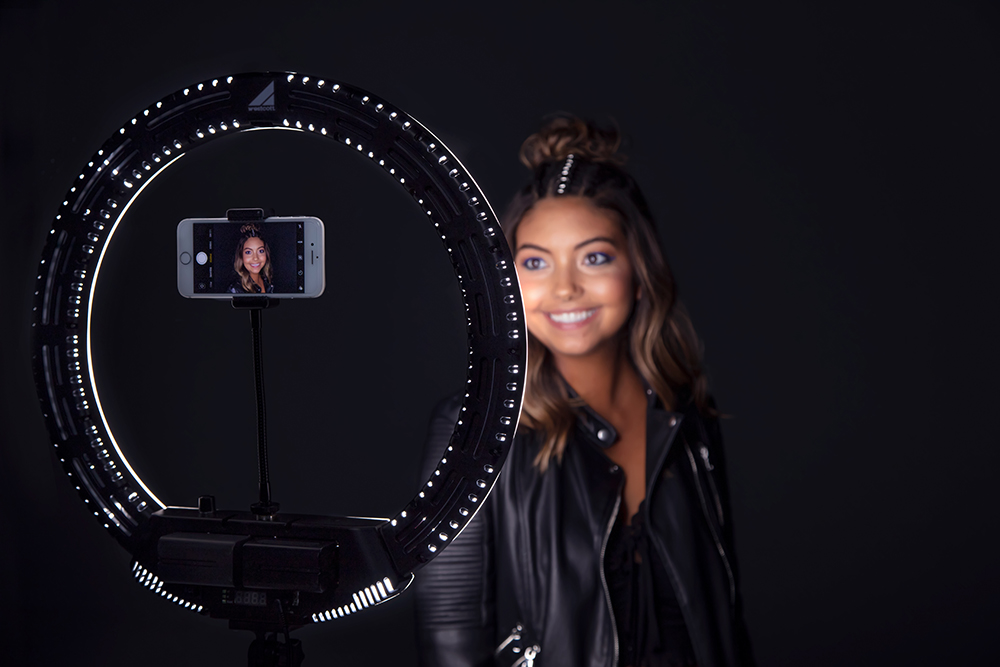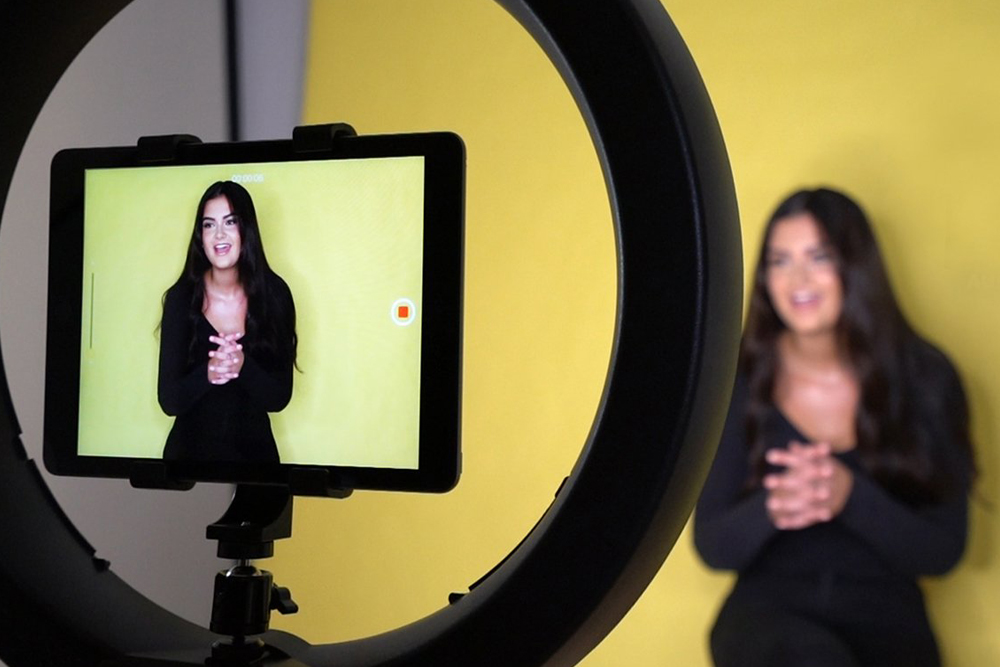 The effortless assembly allows you to move it from room to room for distant education and teleconferencing. It also includes two Cold Shoe Mounts to support microphones and additional web conferencing accessories. The Ring Light Kit prepares you for all of your video communication and video calls taking place while you work from home.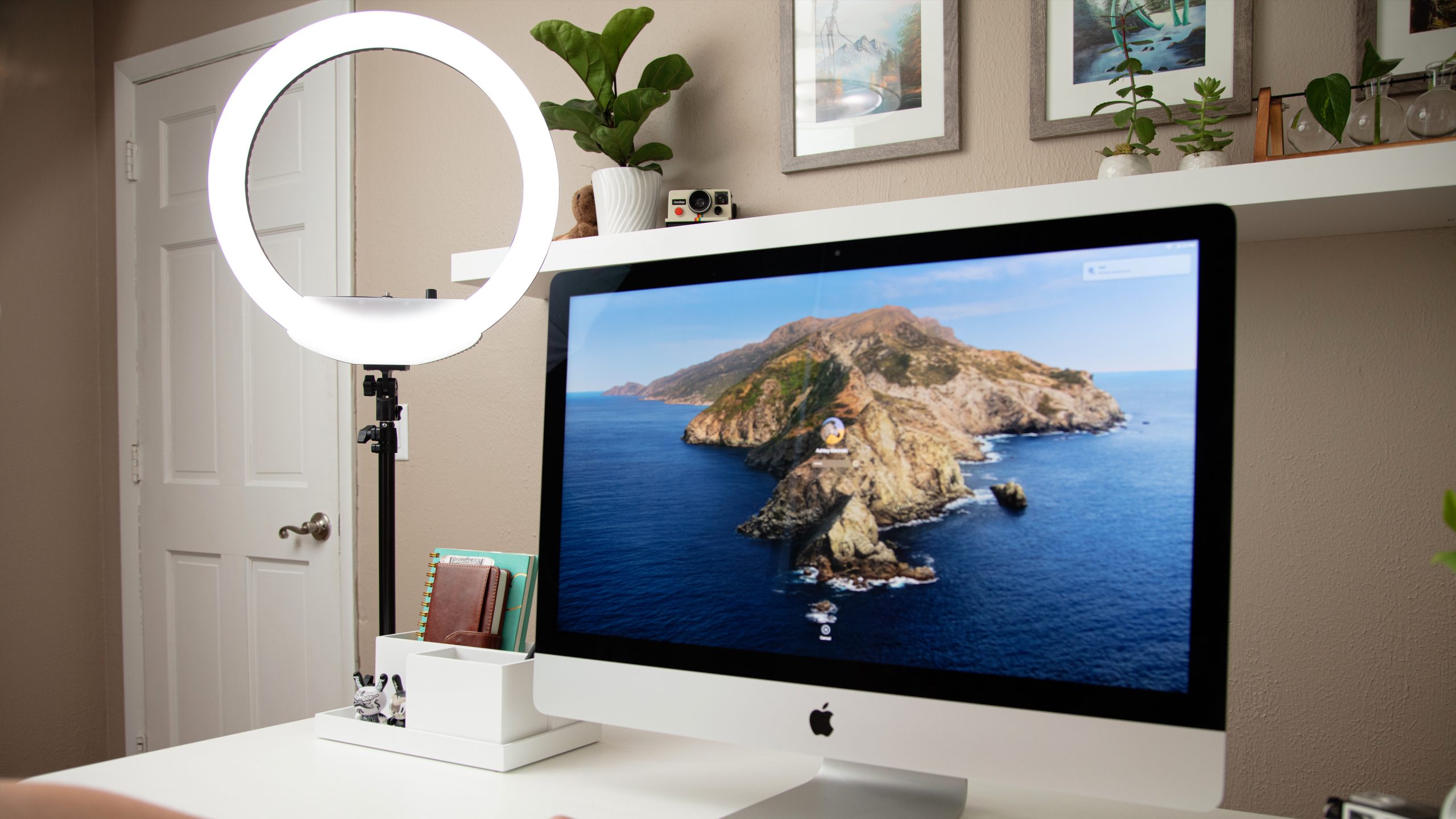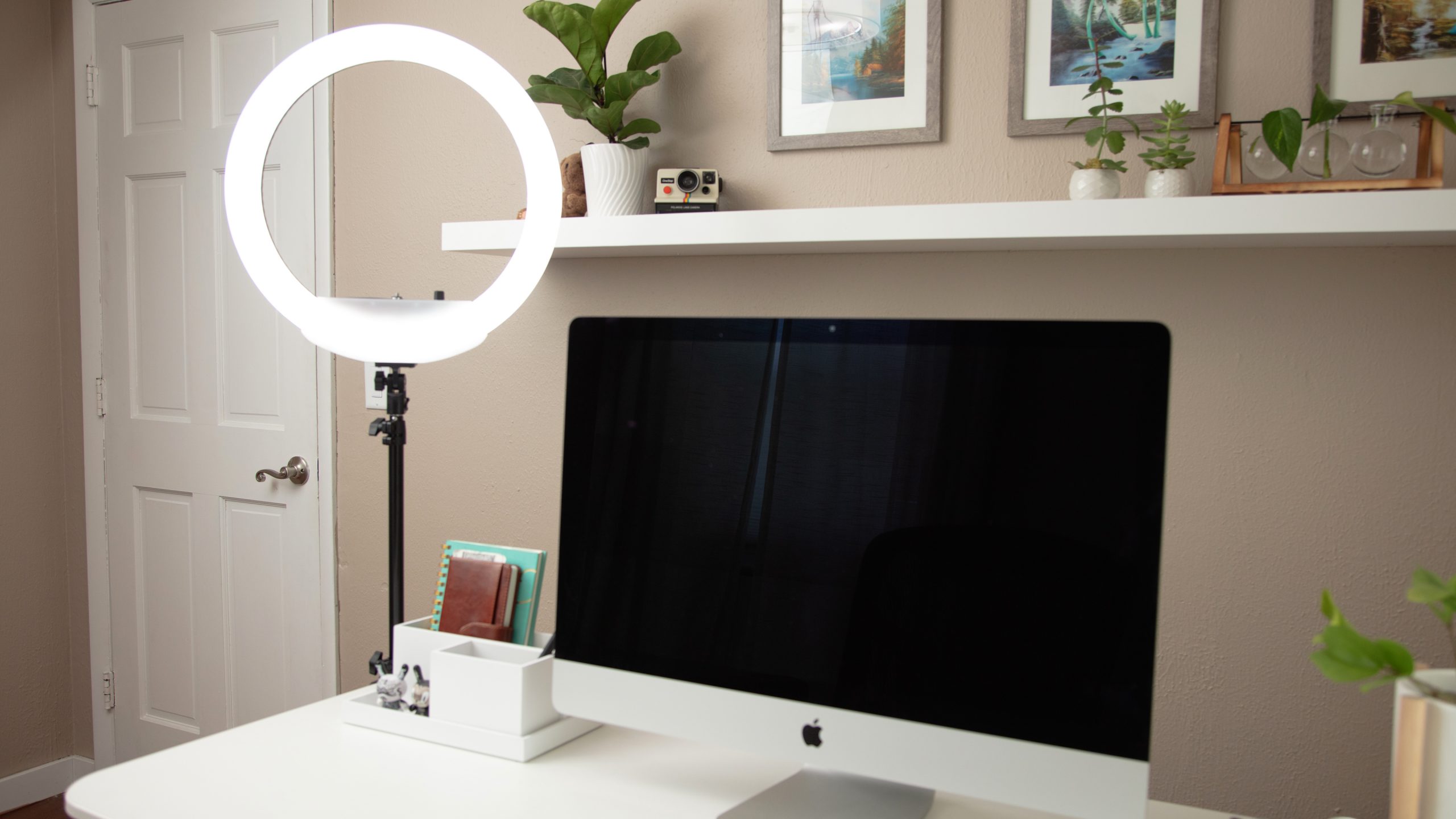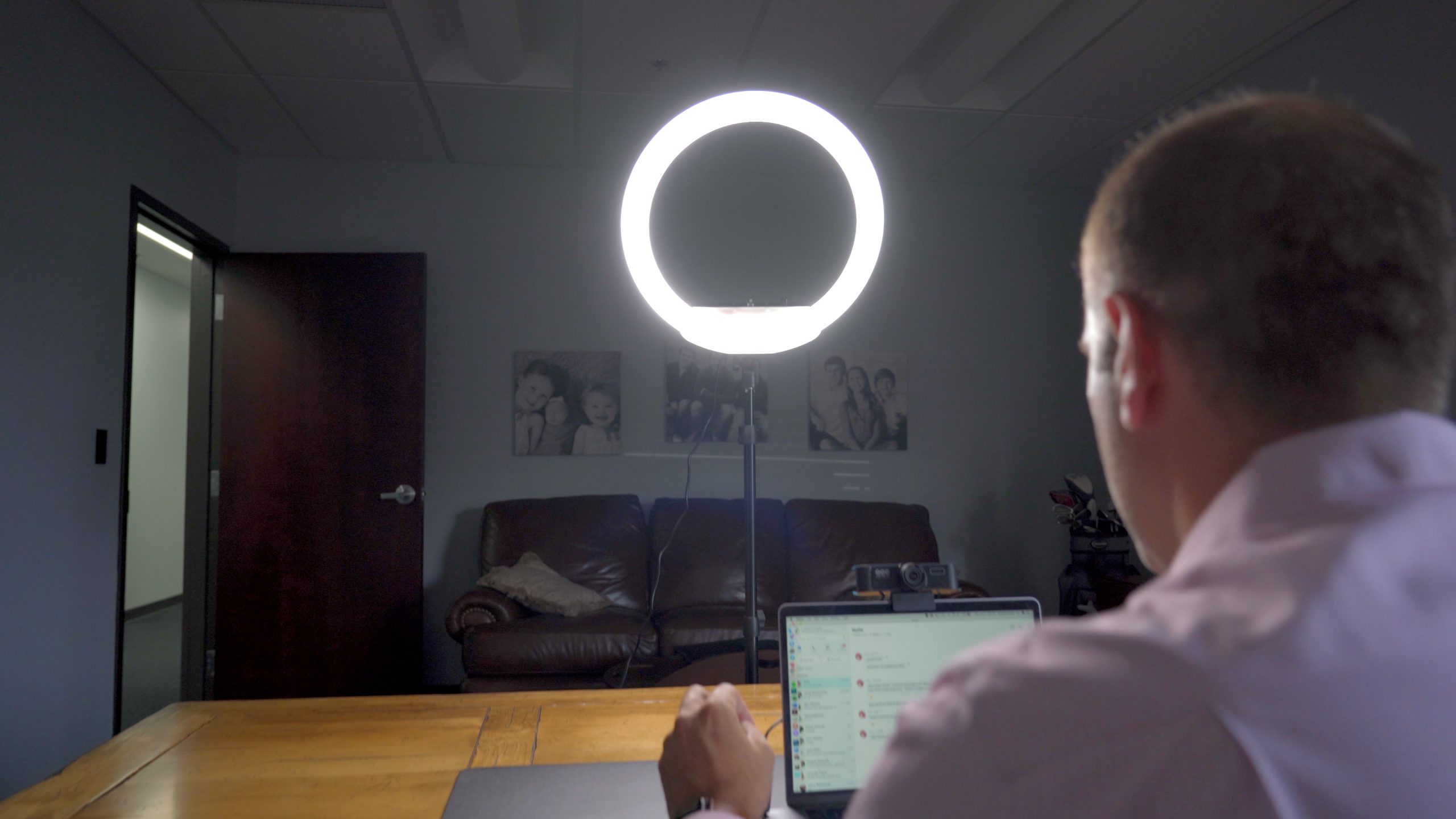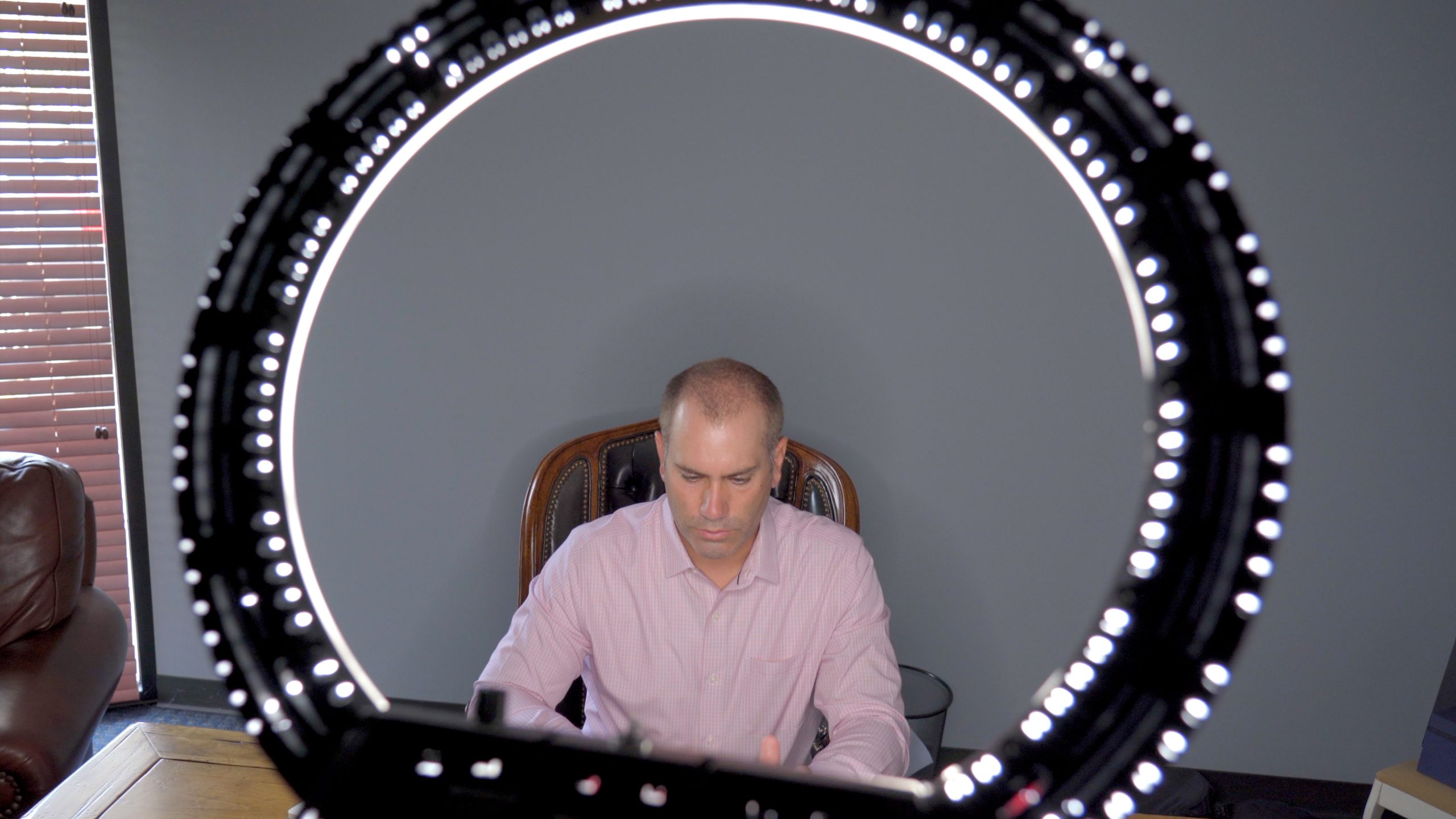 X-Drop Backdrop System
An X-Drop backdrop is a portable and lightweight solution to minimize and hide the background in your video calls and virtual interviews. Our 5' x 7' X-Drop wrinkle-resistant backdrops add a solid cover behind you to make any work from home web conferences look clutter-free and professional. 
The work from home Ring Light Kit is bundled with your choice of backdrop color, including Rich Black, Neutral Gray, High-Key White, or Chroma-Key Green for a professional look in even tight spaces. Green and gray backdrops can allow you to customize your background with special effects in certain video conferencing platforms. All of our wrinkle-resistant backdrops are washable and reflection-free.
This kit also includes a heavy-duty aluminum X-Drop Backdrop Stand. It's the lightest on the market and features a durable, telescopic frame, with a reduced footprint, that allows for use in even the smallest home offices or work locations. The X-Drop's telescopic frame expands to 5′ x 7′ and locks into place. Backdrops attach to the X-Drop's hooks via built-in grommets. And you're finished! Complete backdrop setup in just seconds.
Check out our guide to selecting the essential backdrop for your virtual meetings while working from home. 
Lighting Gear in Action