Regardless of your client's budget, you can be assured that the wedding dress has been meticulously selected. The bride wants to look as beautiful as possible for this extremely special occasion. And as the wedding photographer, it is your job to capture not only the bride, but also the details of her gown. But even in the most beautiful outdoor locations, it can be hard to shape your scene and capture the details in bridal portraits with only available light.
When photographing a wedding, award-winning photographer Will Cadena makes sure to arrive with a number of speedlites and a couple compact modifiers so that he can perfect whatever location he's in and properly expose his client's wedding gown. Will uses his lights feathered – in two-light and three-light setups – to create highlights and shadows on his subject, her dress, and sometimes on the location. He always gets a meter reading before shooting and he always shoots with this lights off-camera.
QUICK TIP: Don't waste your time over-processing your images in post. If it doesn't look right in camera, try to fix it on the spot. You'll be glad you did!
Lighting Breakdown
For this shoot, Will used a speedlite inside a Rapid Box Switch Octa-M as his key light. The Rapid Box helps maximize the speedlite's output while creating a very soft, flattering light on his subject and her gown. This light is placed camera right, feathered down toward his subject at 45-degree angle. By keeping the light in-directional, Will is both adding highlights and shadows on the bride, which really emphasizes the details of her dress.
Then, Will brings in a speedlite with a CTO gel and hides it in a nook behind the bride. This not only adds interest to the image, but works to show off the interesting texture of the rocky location.
To replicate natural sunlight and keep the image looking natural, Will adds a bare speedlight camera left as a hair light. This helps fill in some shadows on the left side of the bride and pulls her off of the background. He wants the bride to be the focus of this image.
These three little speedlites and one travel-friendly modifier work to easily turn boring, detail-less bridal portraits into beautiful images that clients will cherish.
Will also suggests never wasting a second when you've got your spot with the bride. Weddings are hectic and you'll have a very short amount of time to capture all of the details. Instead of moving to a new location and having to setup again, you can simply find different angles and directions to shoot in to really impress your clients.
With the same lighting setup in and same location, Will was able to just step to the other side of his subject and capture some more intimate images in seconds.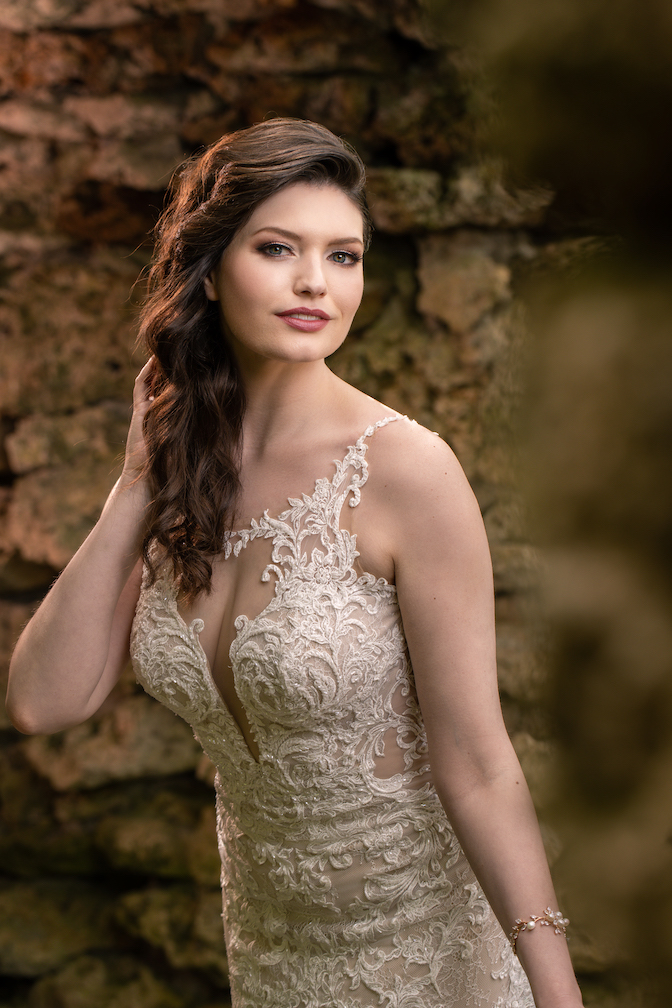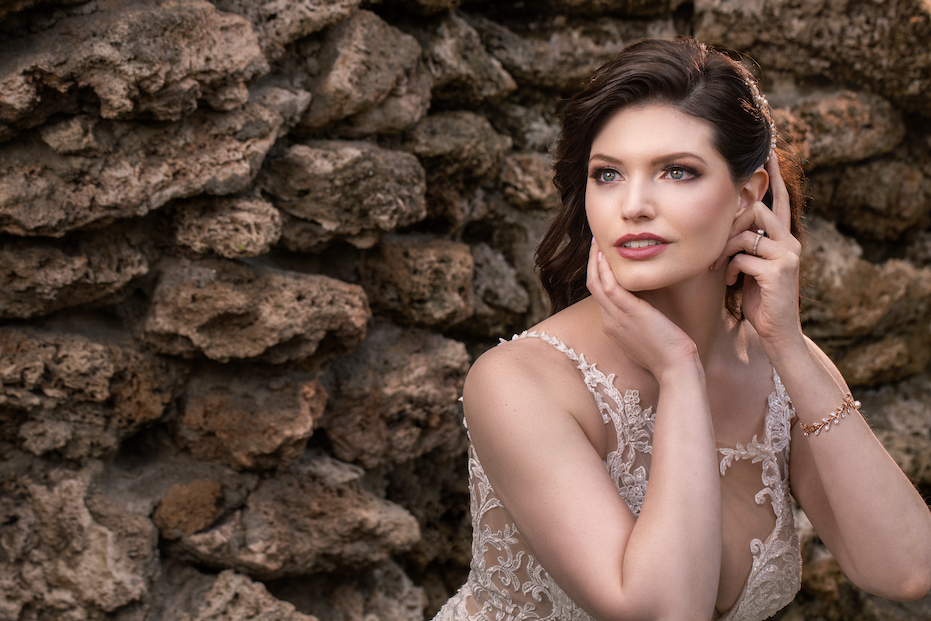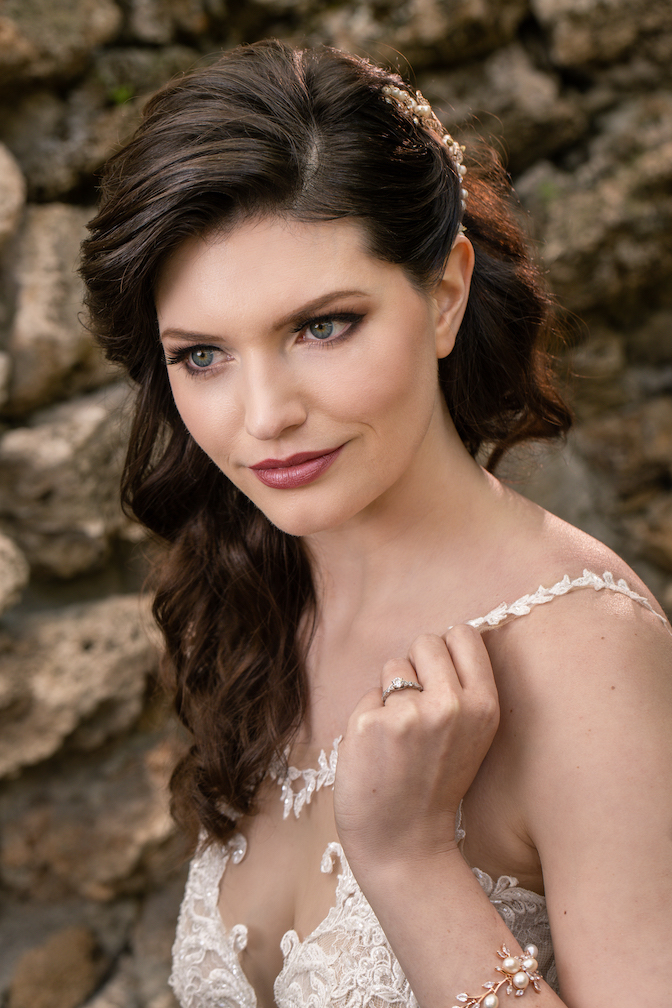 Lighting Gear in Action