Rembrandt lighting is a classic lighting setup that most portrait photographers can master with a little practice. Rembrandt lighting creates a pretty dramatic, timeless look and it can be created with just a single controllable light source. Rembrandt lighting is named after Dutch master Rembrandt Harmenszoon van Rijn, who often used this style of lighting in his painted portraits. Rembrandt lighting falls into the chiaroscuro art technique, where a photographer or painter uses the stark contrast between light and shadow to create dimension.
This lighting technique creates a triangle of light under the subject's eye on the shadowed side of his/her face. This triangle of light should be a similar length as the subject's nose and approximately the same width as the subject's eye. As Glyn demonstrates, it only take 3 simple steps to recreate this light pattern…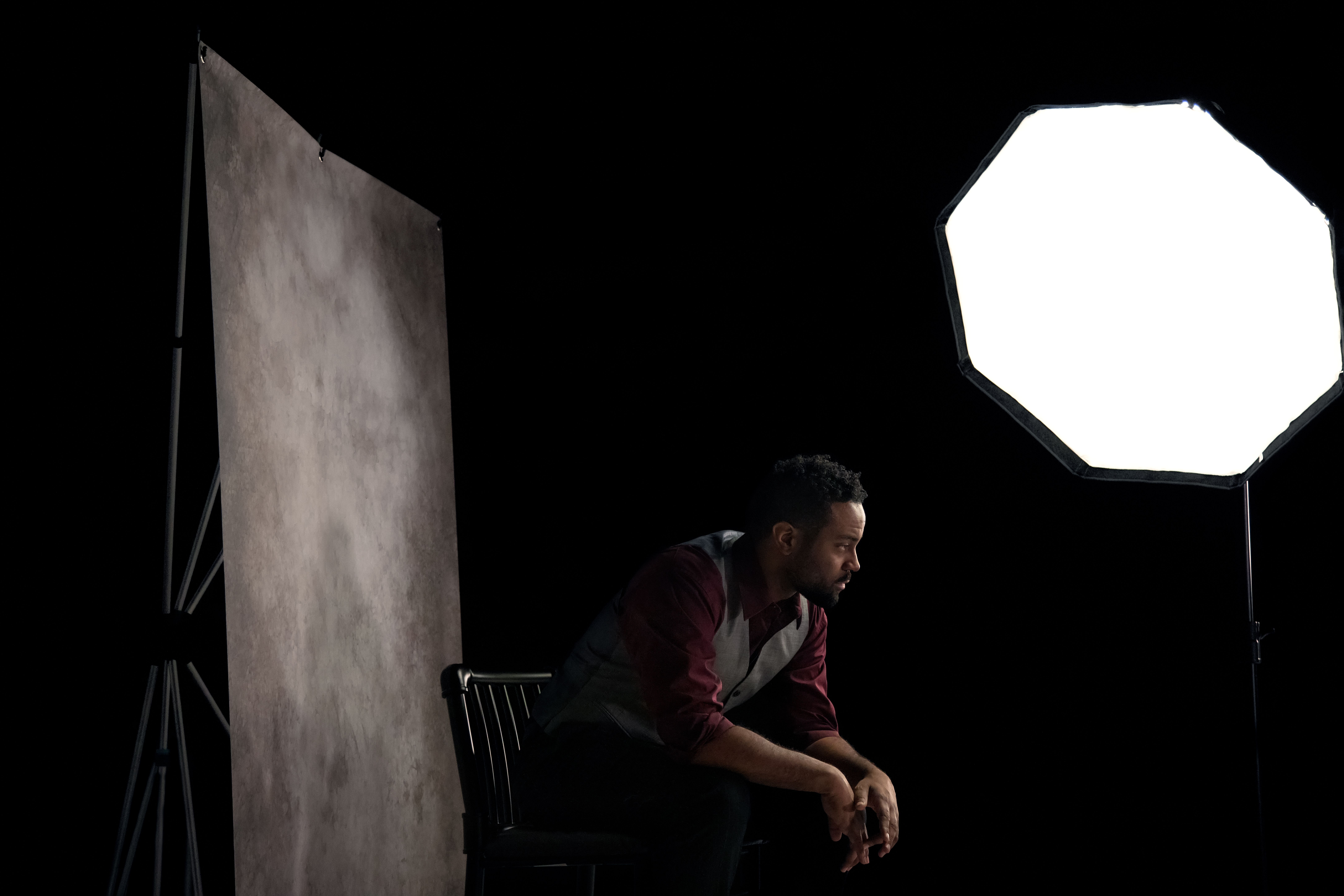 Begin by placing your light directly to the side of your subject.
This light should be perfectly horizontal to the ground. For this setup, Glyn is using a single FJ400 Strobe modified by a Rapid Box Octa-M softbox to really soften and direct the output of the strobe. He uses a FJ-X2m Universal Trigger to trigger the strobe from his camera.
With the light in this position, you should see that one side of your subject's face is completely in shadow. This is called the split lighting pattern. This is not what you want, but it's a great reference point!
Slowly move the light closer to your camera, facing the same direction as originally positioned.
From the front edge of the softbox, draw a line in your head to your subject's face (making sure your subject is in the same position looking toward your camera). If you can see the other side of your subject's face from this point, then so can the light. Take a test shot and confirm!
Adjust the angle and height of your setup to sculpt the triangle of light.
Start experimenting! The higher the light is positioned, angled down toward your subject, the larger the triangle of light will appear. You may want a prominent triangle of light, or you may want something a bit more subtle. It's completely subjective and based on your desired style.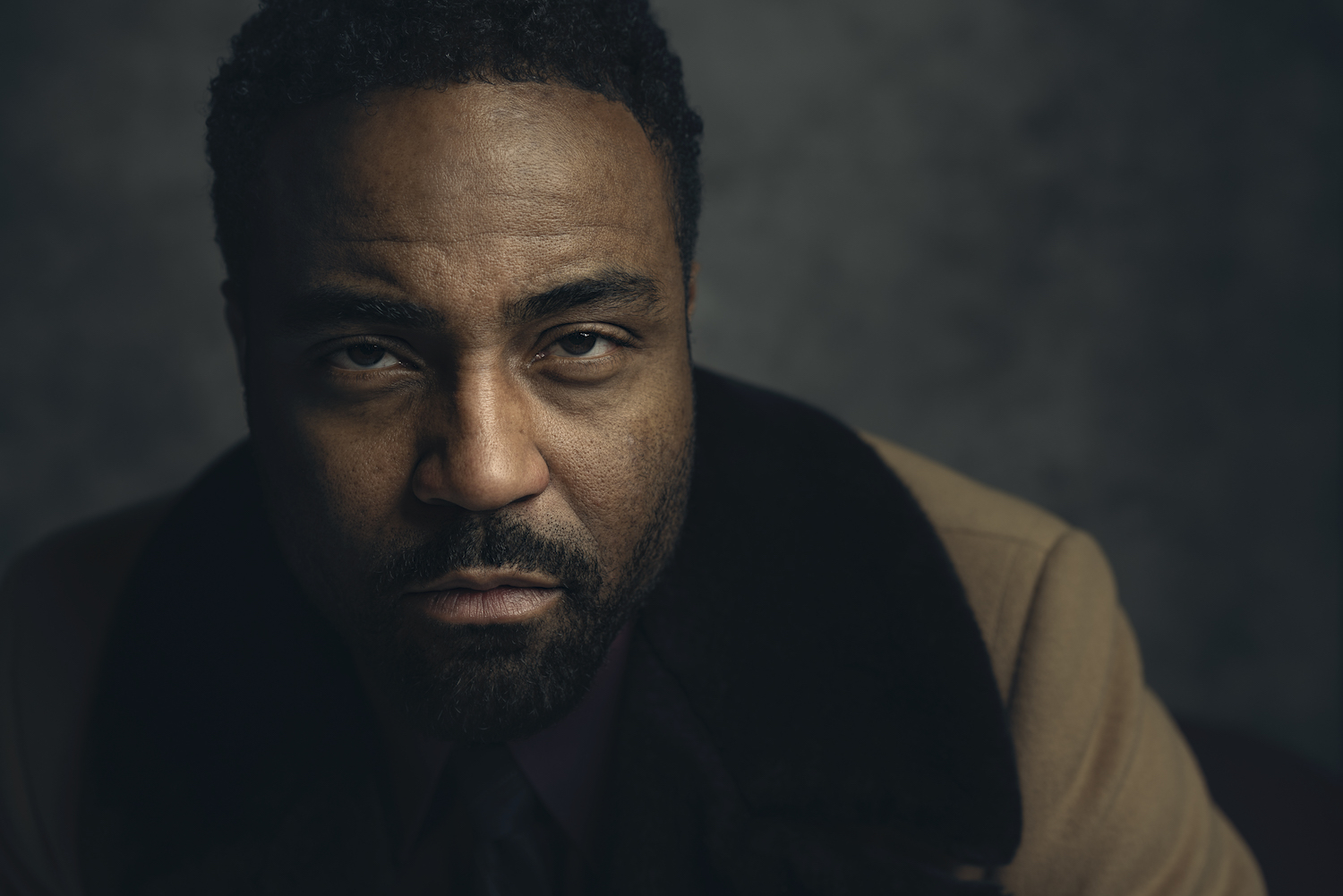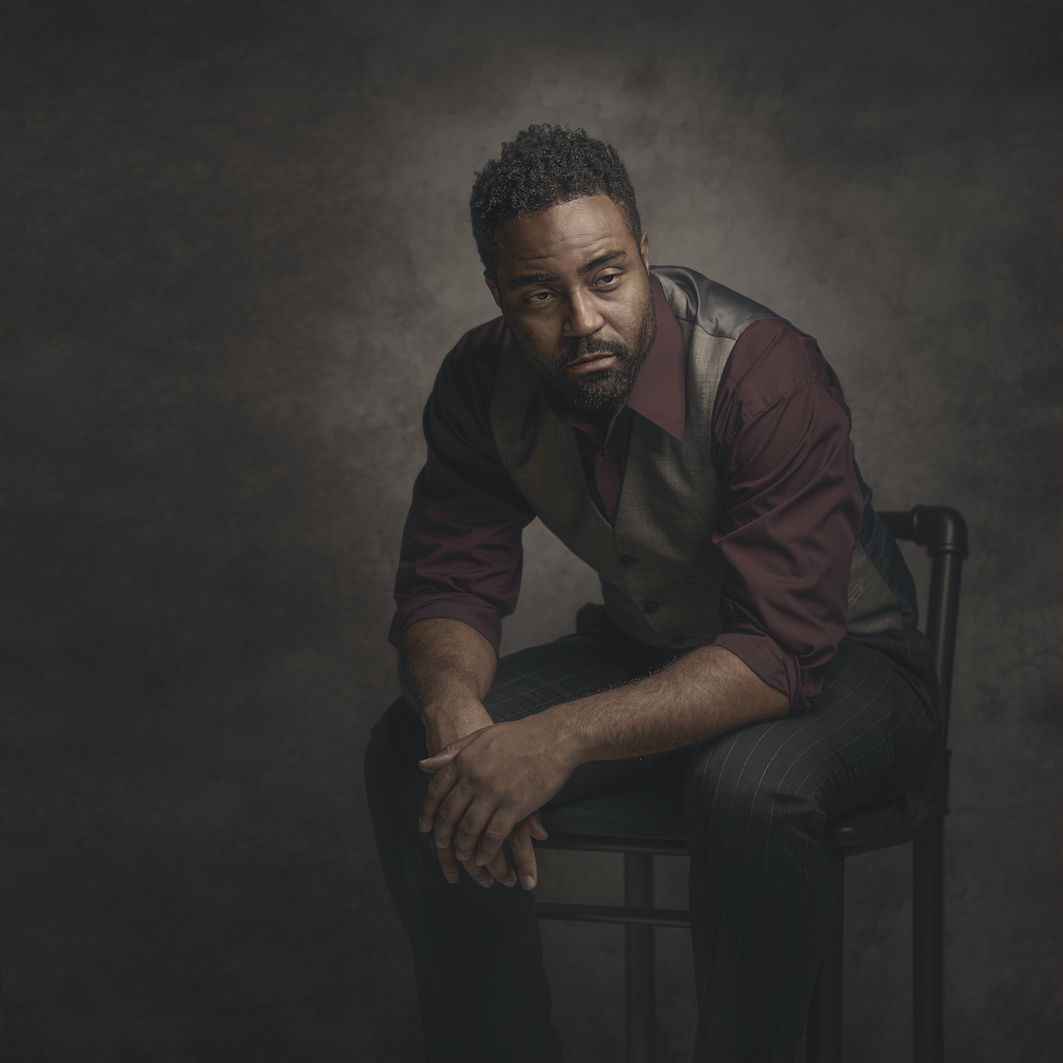 Glyn Dewis is a photographer and best-selling author known for his classic, timeless portraiture. With a fascination for history, Glyn is working on an ongoing 1940's themed project recreating images depicting both military and civilian life. Glyn is the co-host of the popular photography and design podcast, HE SHOOTS, HE DRAWS. See how Glyn creates classic portraits of veterans here.
The backdrop featured in this video is Glyn's signature Vintage Gray Backdrop, compatible with the
X-Drop Backdrop Frame.
Lighting Gear in Action