Top Pro Photographer Ian Spanier has spent many years shooting on-location and capturing strong images that tell a story. We teamed up with Ian in Denver, Colorado to see his process for on-location shoots during a model portfolio session.
Ian knows on-location shoots usually bring multiple variables, including scouting the right environment for lighting purposes and packing gear that is portable and easy to set up. In order to maintain consistent lighting on-location, Ian chooses to photograph his model Sabrina using the FJ400 strobe and a couple combinations of umbrellas to achieve a soft, even light spread. 
First Look: One-Light Portrait Setup in the Shade
One of the challenges portrait photographers encounter shooting outdoors is the weather. During this photo shoot, Ian faced gusty winds and needed his assistant to hold the umbrellas at an angle that provided the best quality and quantity of light.
For his first setup, Ian sets up a one-light shot using the FJ400 inside of a 43" Deep Silver Umbrella with a diffusion cover. Aiming to capture a soft yet strong commercial fashion look for Sabrina, Ian imitated the look of natural light in the shade by adding a bit of a pop to the photo with the artificial lighting. Producing a sharper shot like this is easily done with the silver interior umbrella because of it's reflective surface.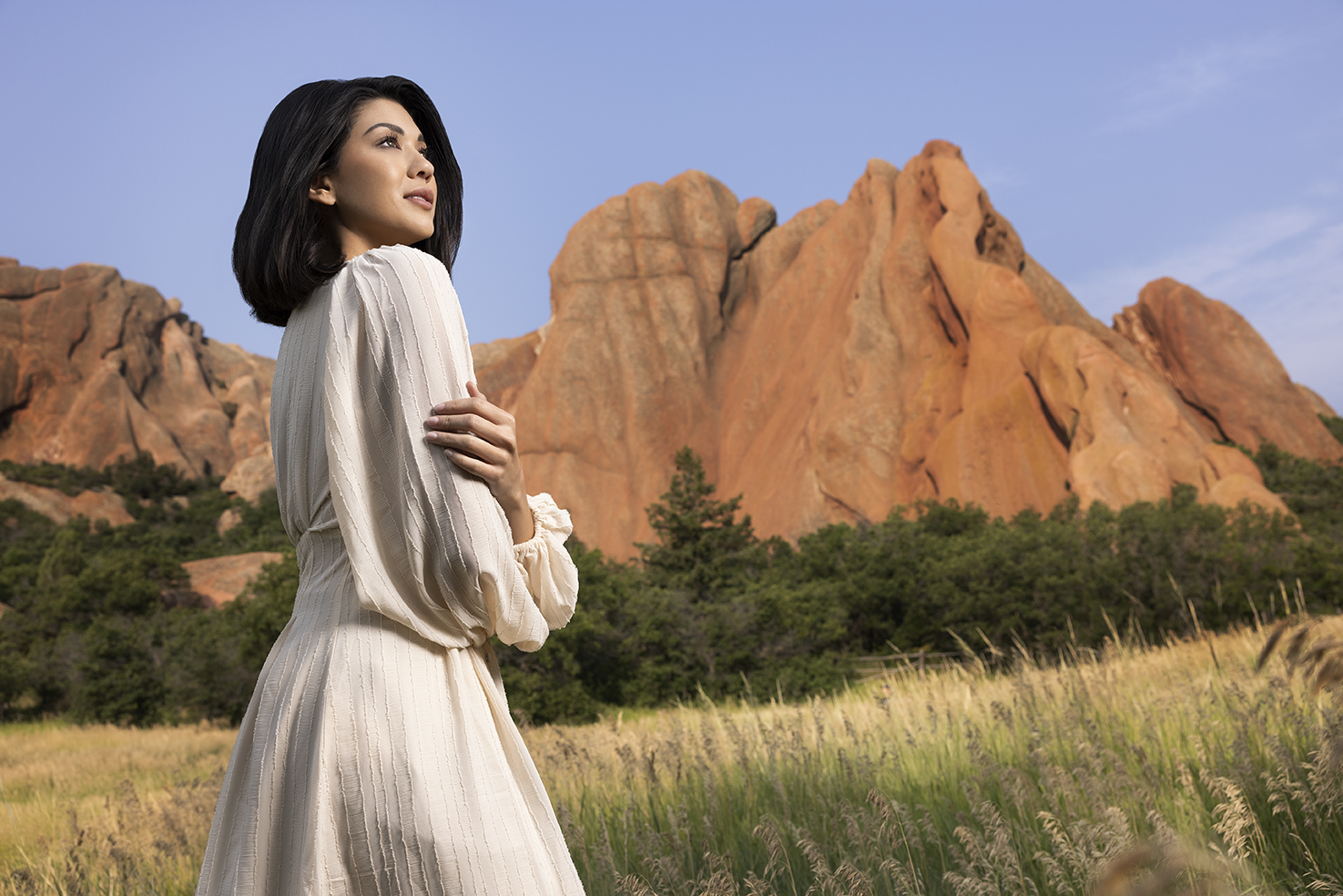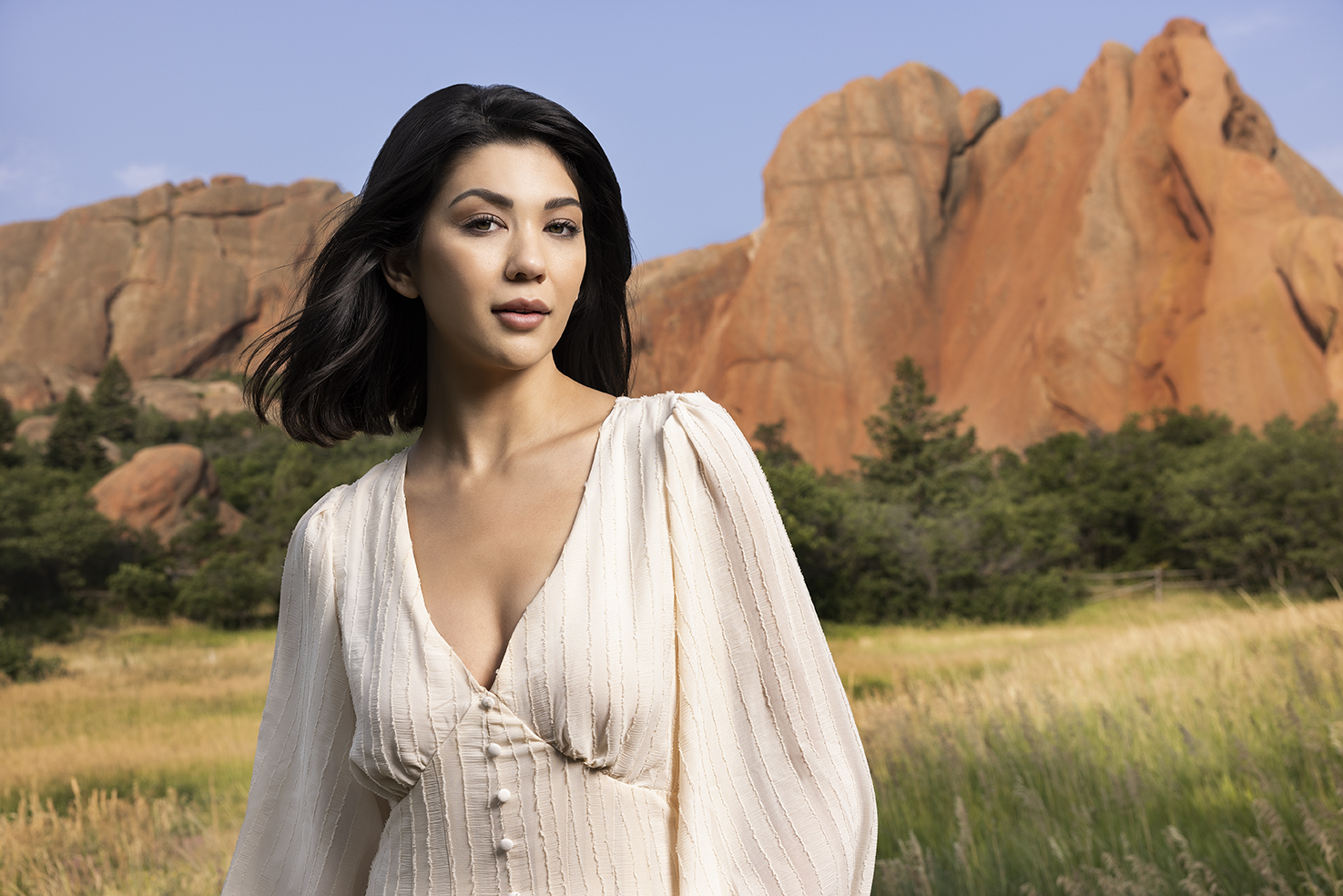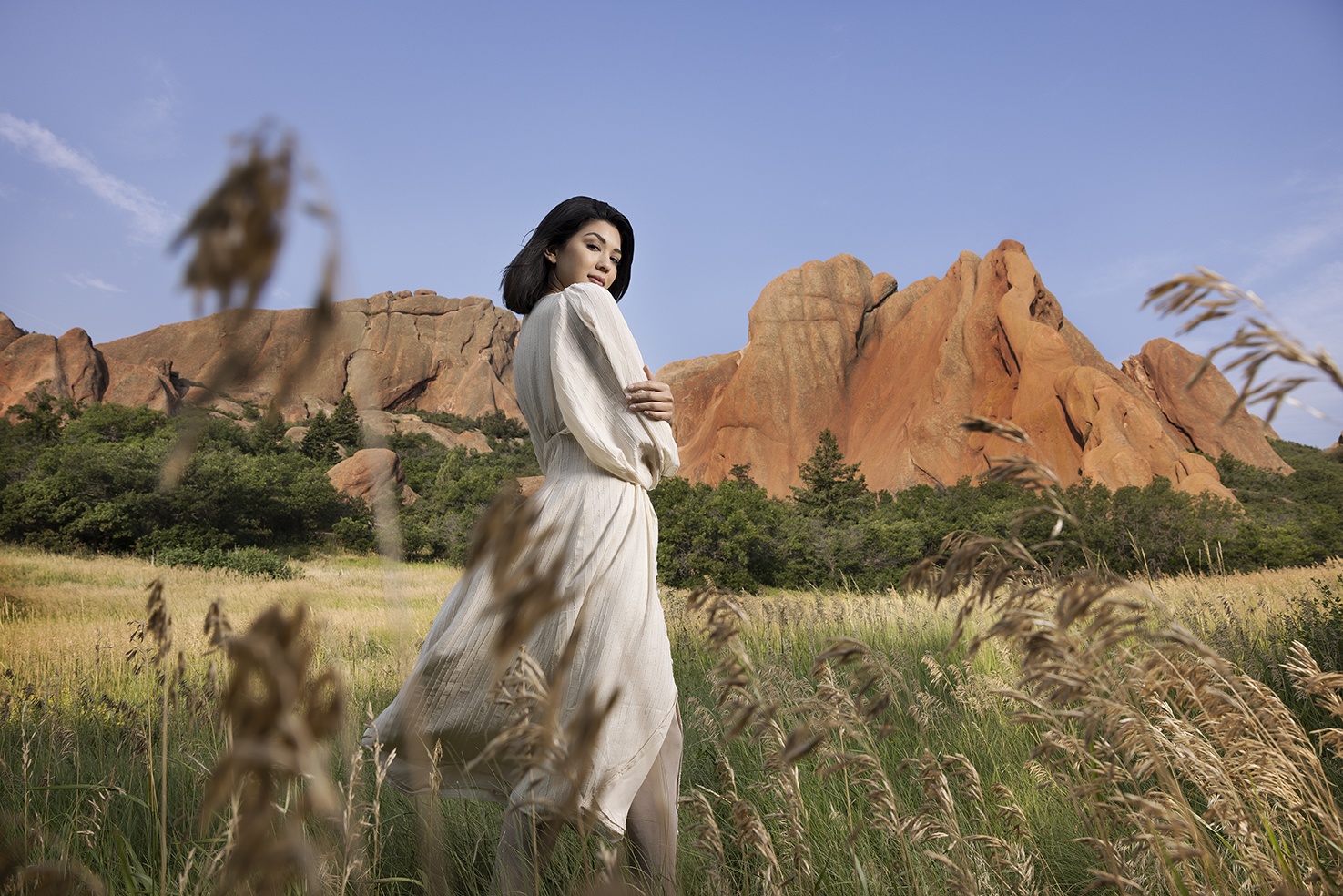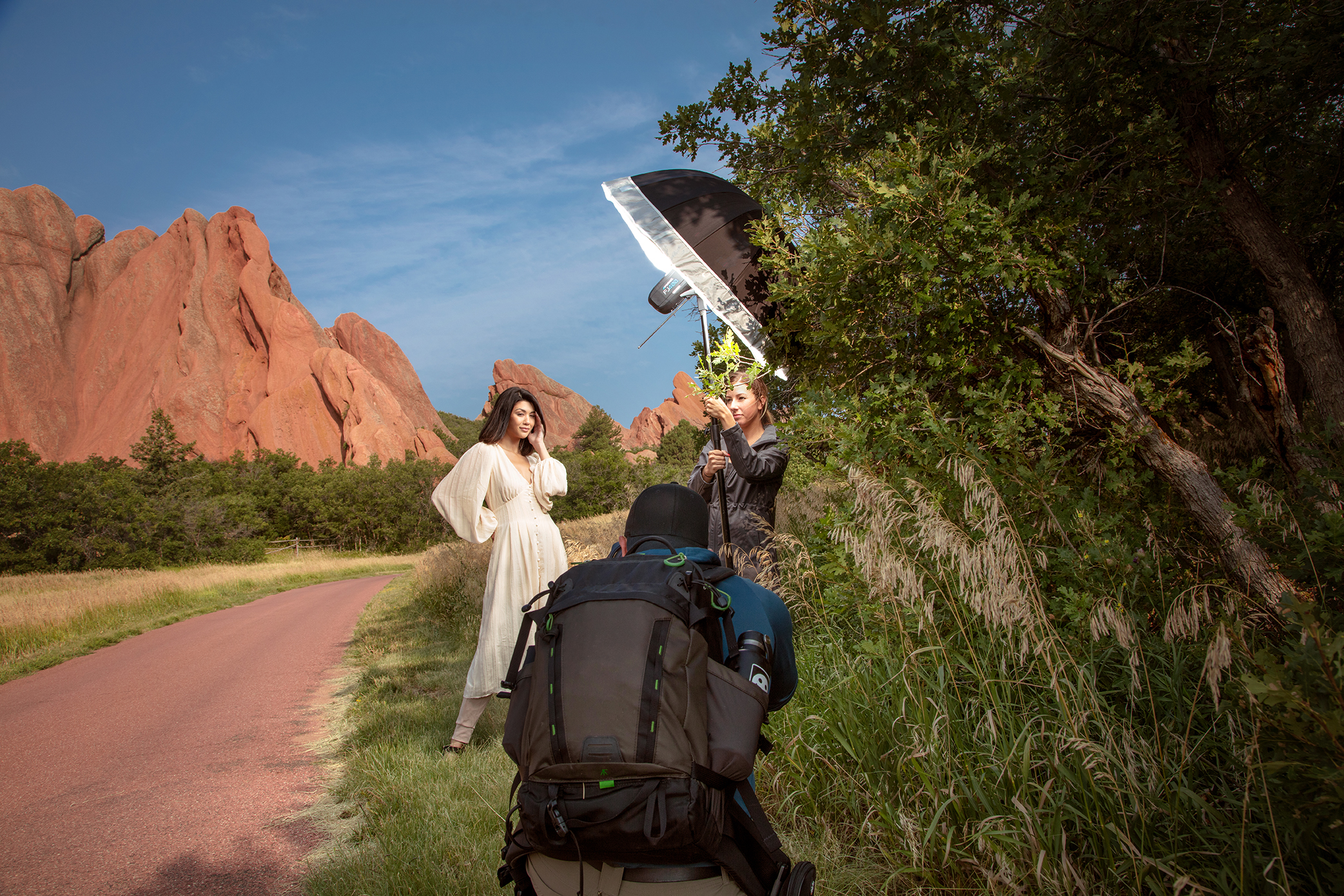 Second Look: One-Light Strobe Setup with Natural Light 
Moving to the second site of his on-location photo shoot, Ian demonstrates how he uses the sun as a second light. Setting the scene again with one-light using the FJ400 strobe, Ian places the strobe inside a 7' umbrella with silver bounce interior for his keylight. The sunlight acts as a backlight to create a soft glow behind Sabrina.
Combining artificial light and natural light involves an understanding of what part of your subject that you want to highlight. Ian instructs Sabrina to keep her chin pointed away from the sunlight to avoid highlighting the left side of her face. This allows the strobe to light her face for a powerful outdoor photo.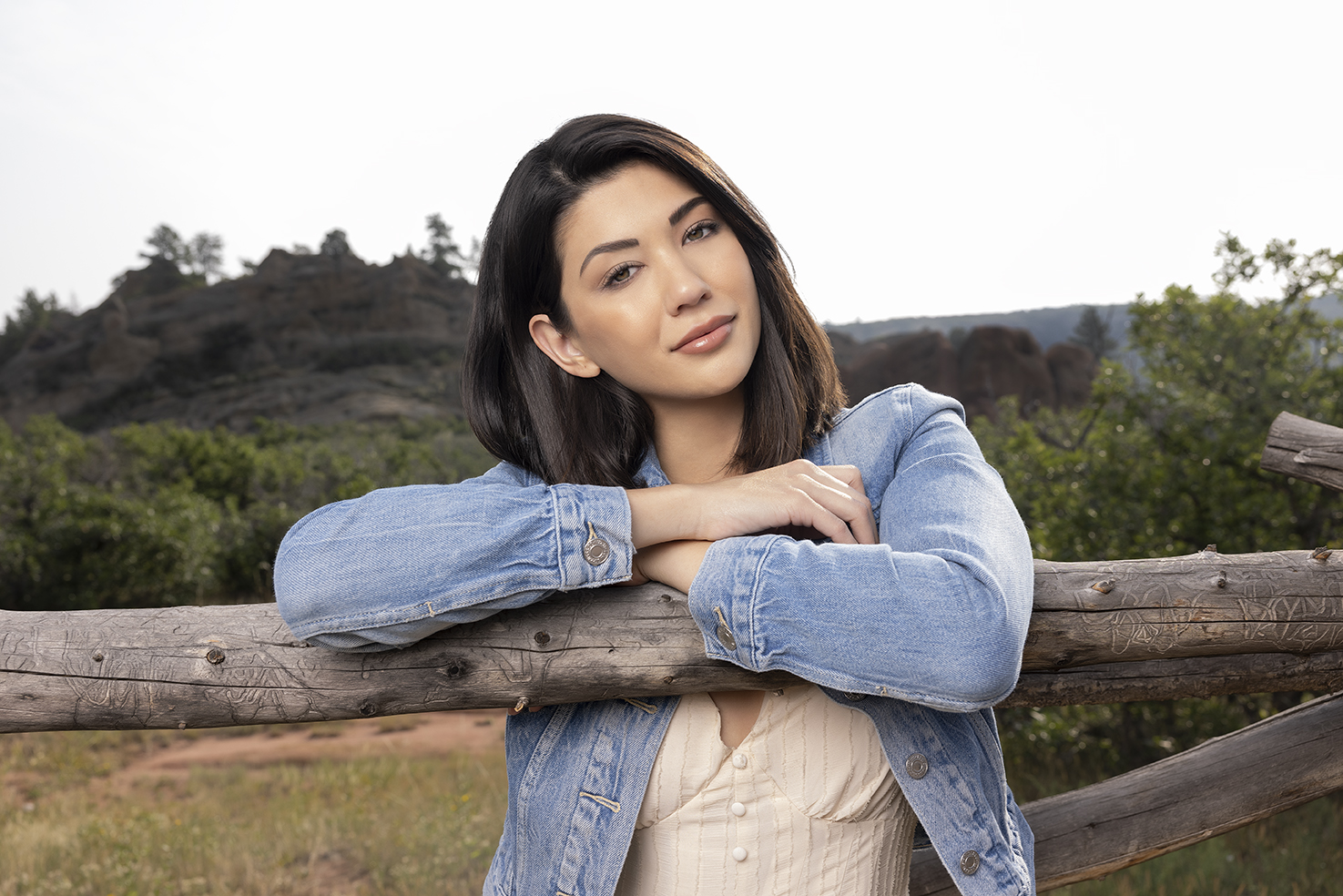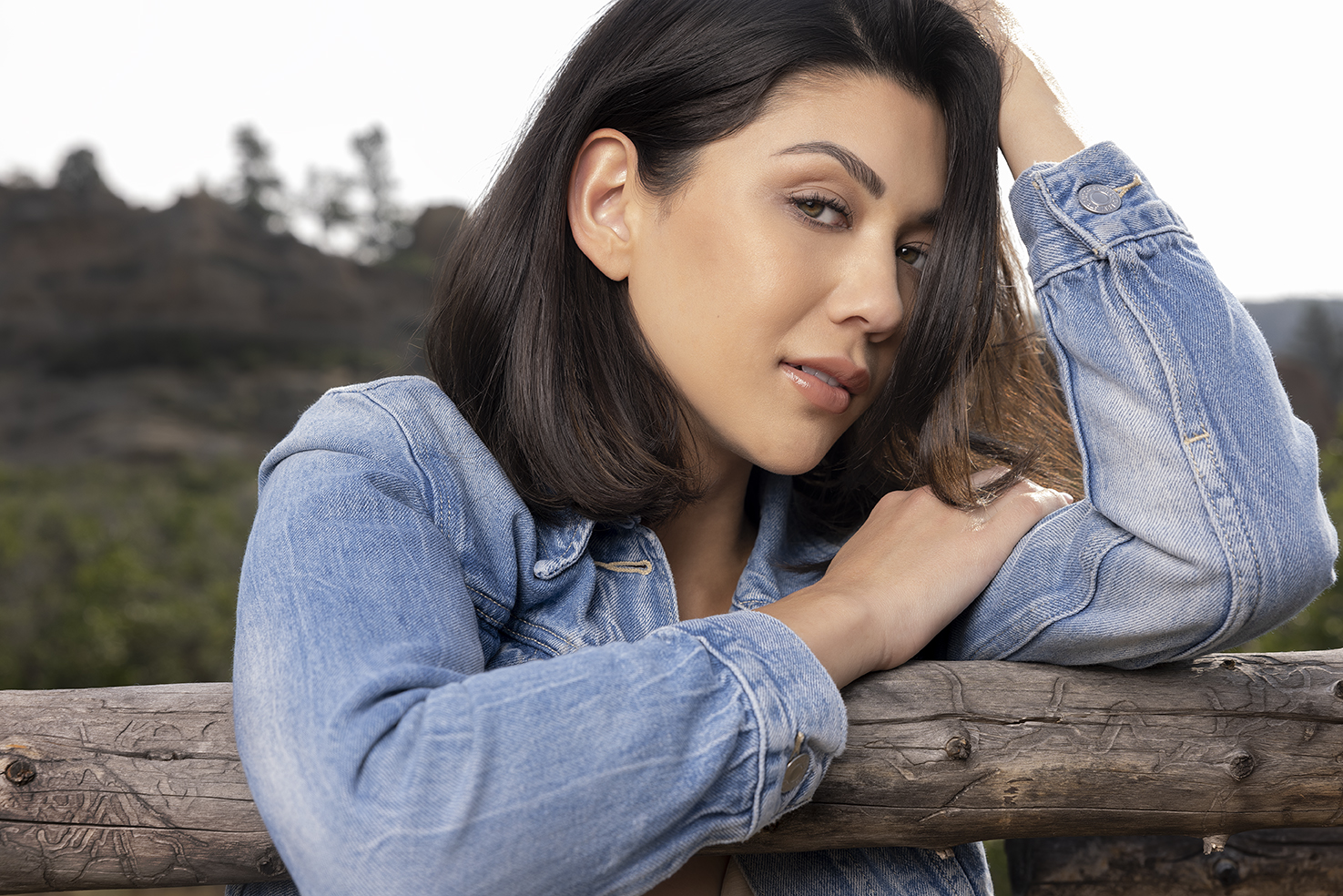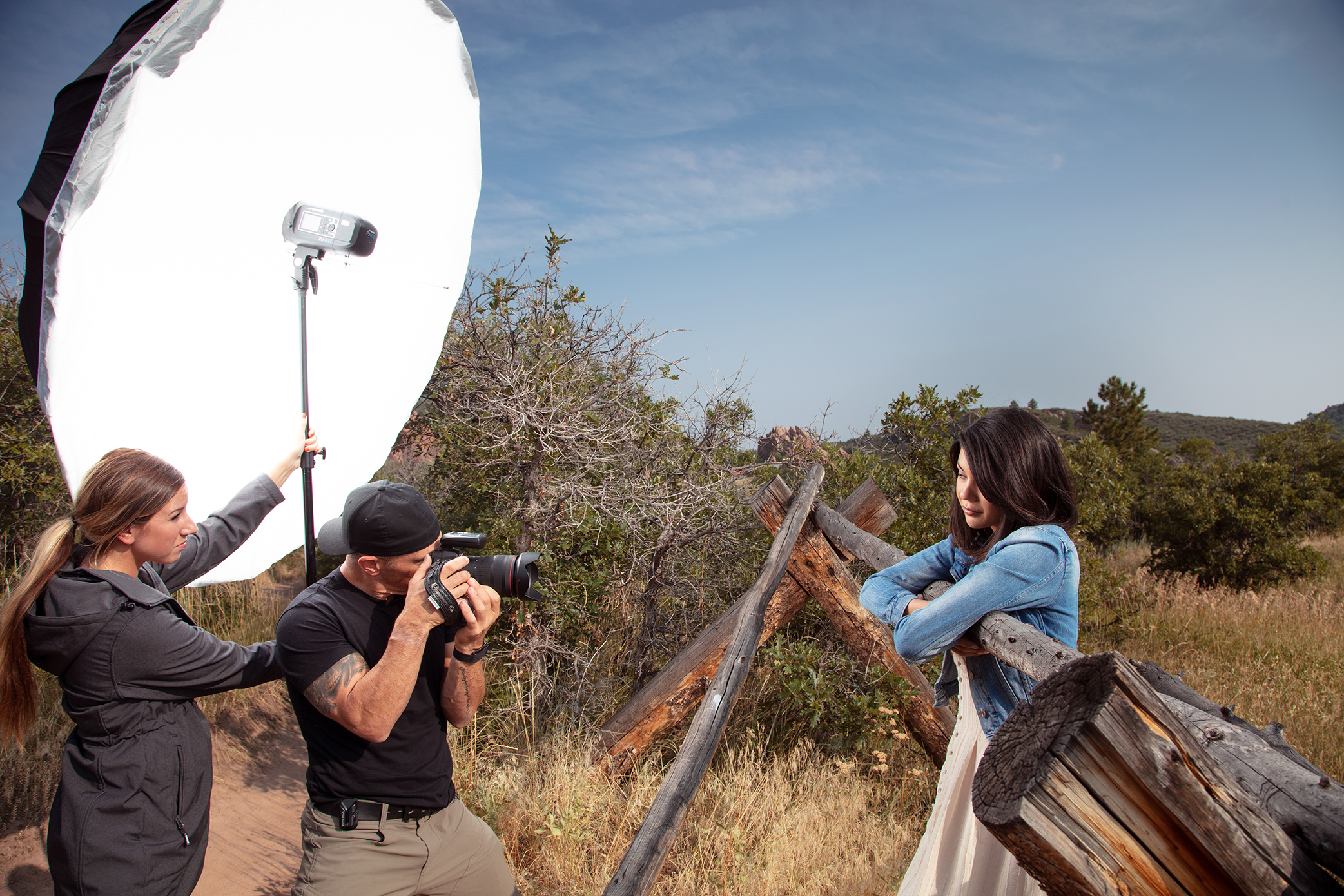 Third Look: 2-Light Setup with FJ400 Strobes and Umbrellas
Wanting to utilize the textures of the rock formations in this environment, Ian directs Sabrina to stand between two boulders. He stacks a 7' silver interior umbrella with FJ400 strobe on top of a 43" silver interior Deep Umbrella with a FJ400. This key and fill light combination works great both in the studio and outdoors.
Using the Westcott Lite Traveler Backpack to carry gear from one location to the next, Ian packed two FJ400 strobes and diffusion fabrics for his modifiers in the kit. He also utilized the backpack to tote extra batteries, his Ipad and additional tools so he would have everything he needed stored together on-location.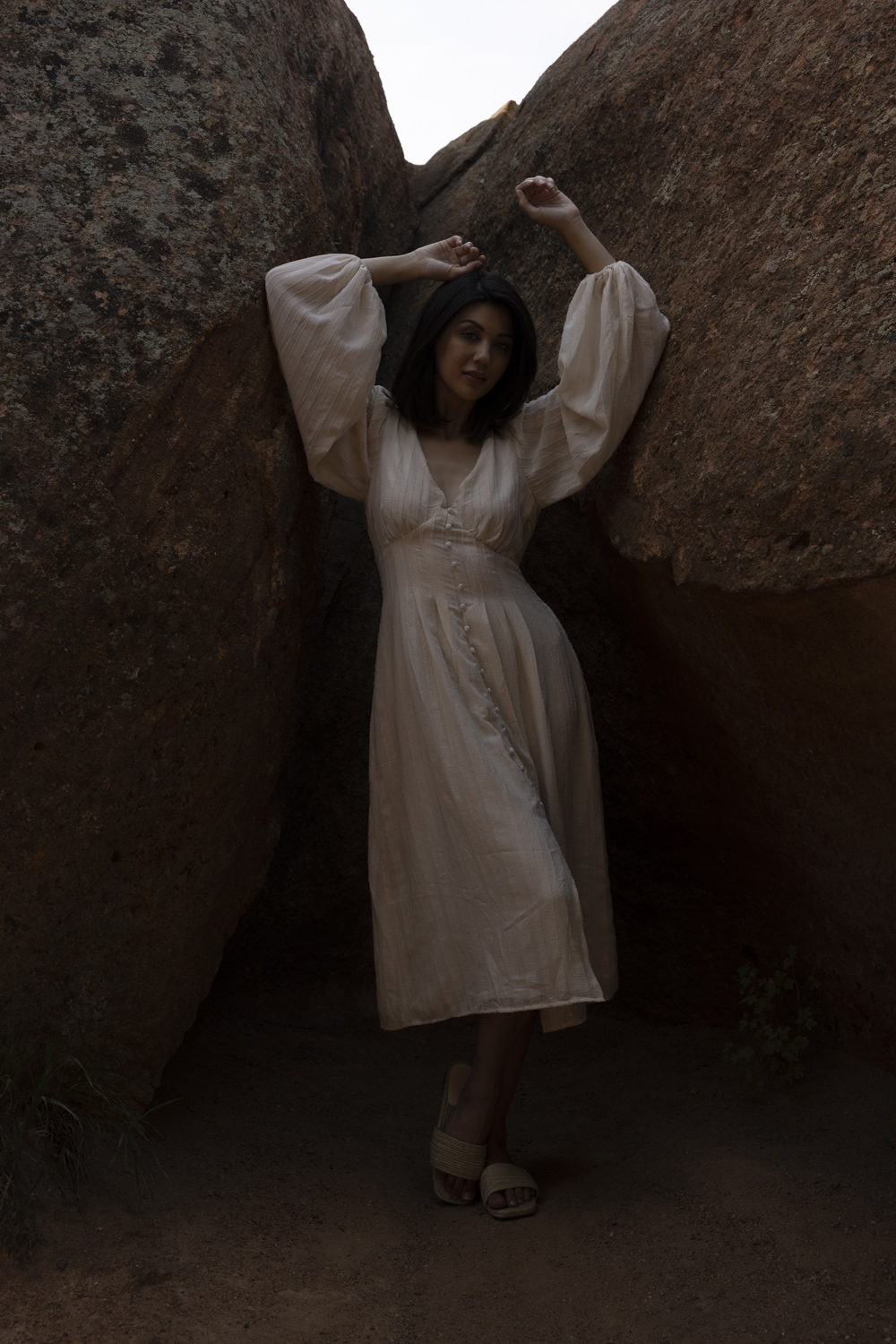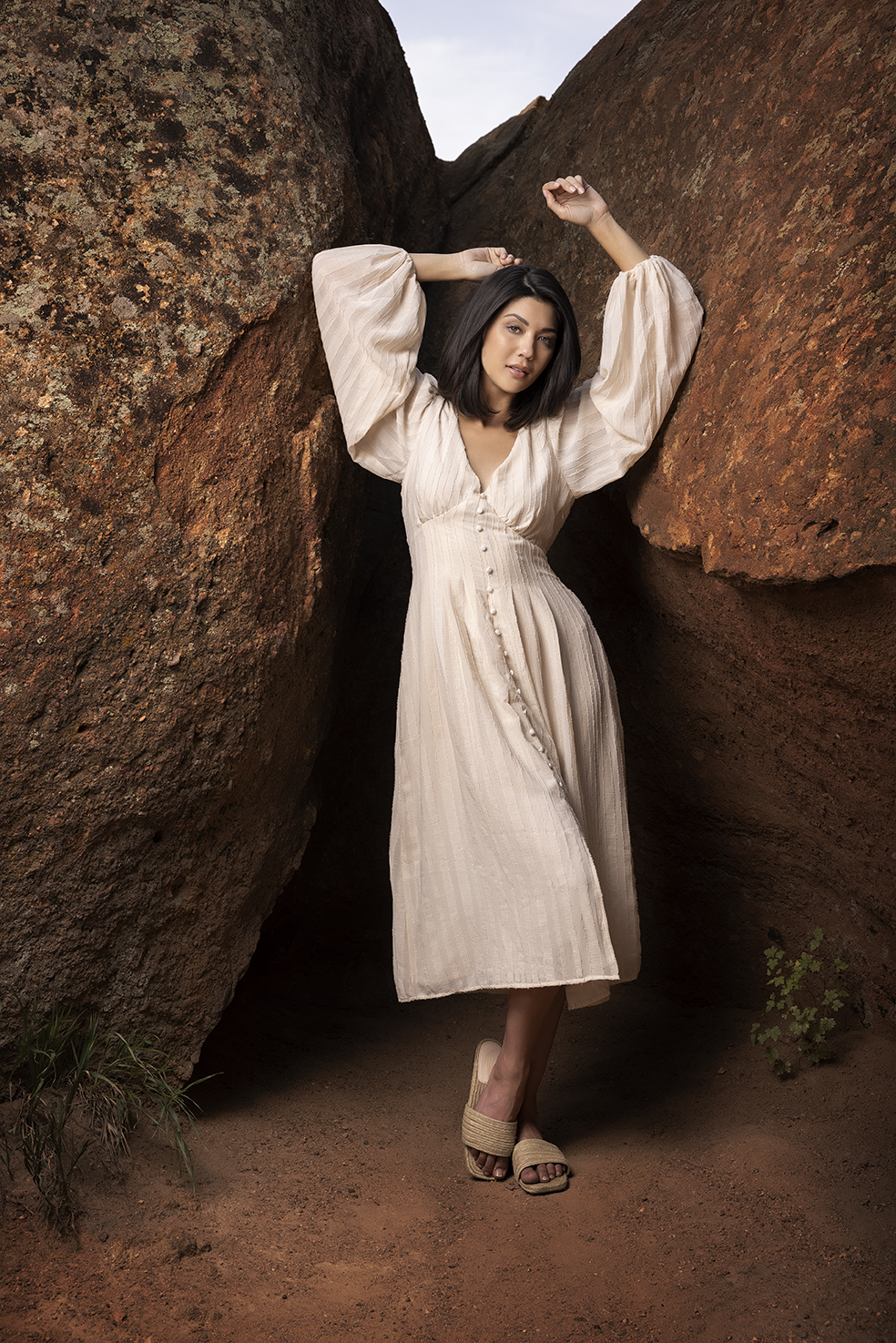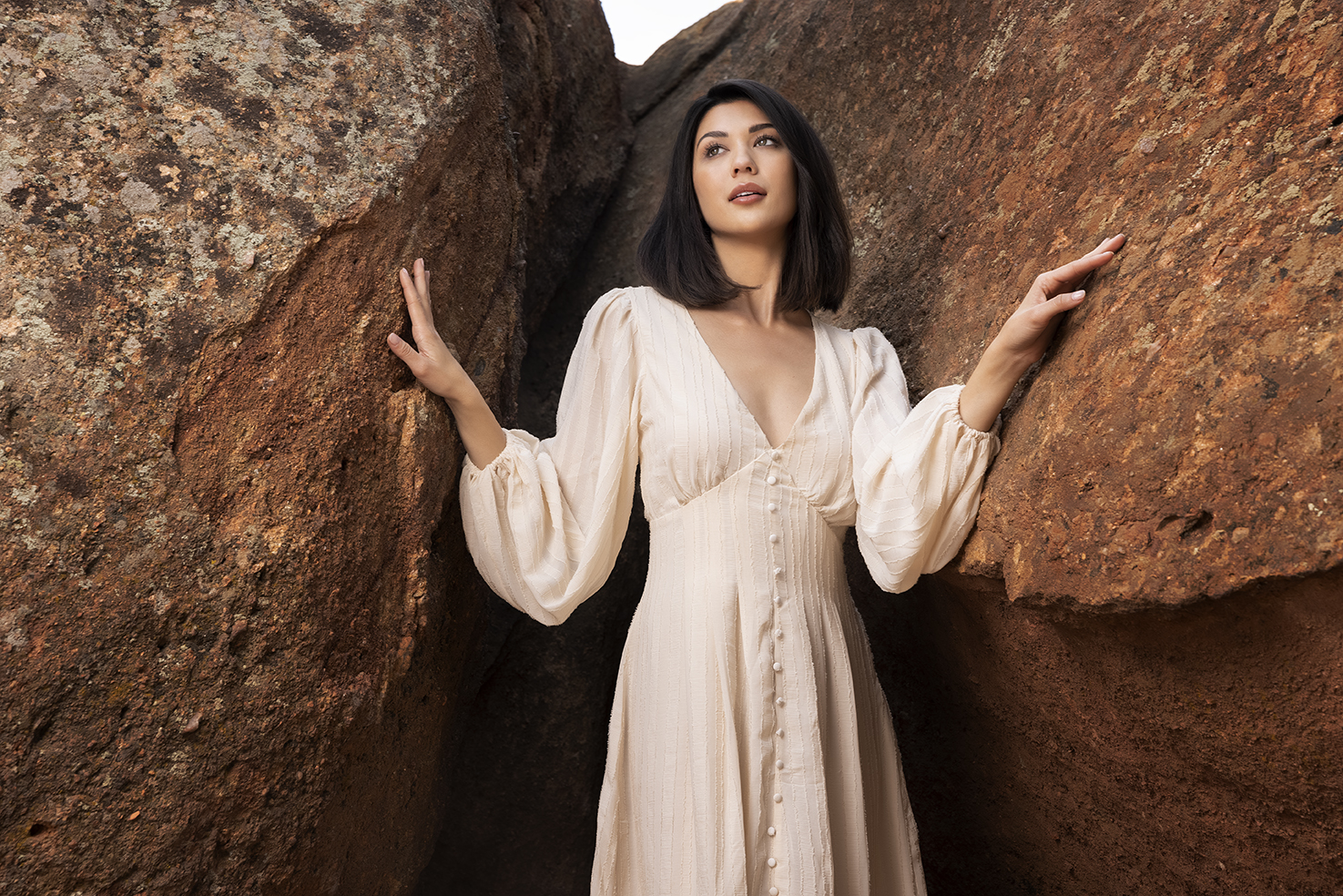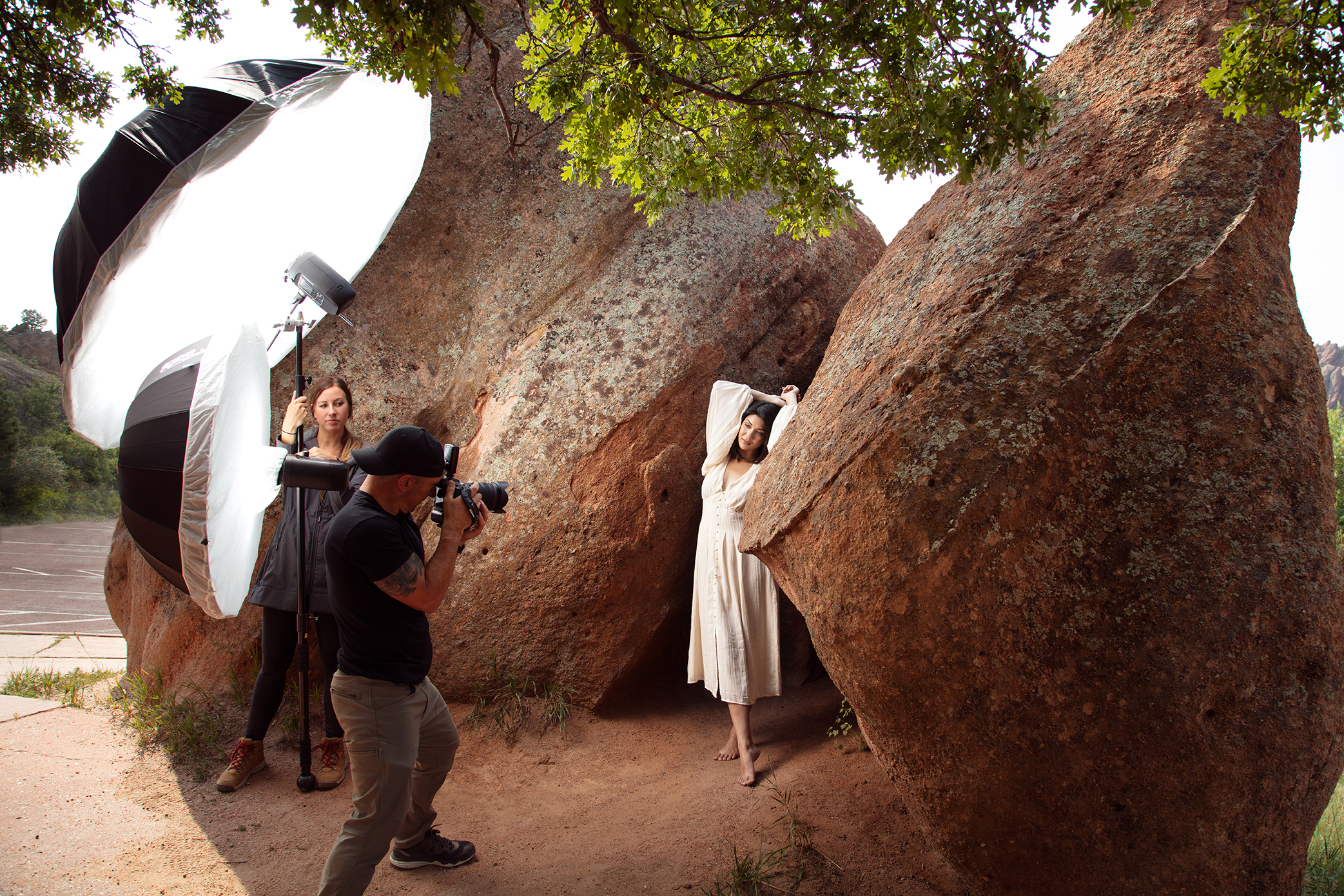 Takeaways
On-location shoots require versatility and an understanding of working in unexpected environments. Shooting outdoors doesn't mean you have to restrict yourself to the same lighting setup you would use in a studio. Packing portable gear with battery-powered strobes makes changing locations easier and provides a different look in each capture.
Learn how Ashley uses the FJ400's front and rear curtain sync functions to create light trails here.
Lighting Gear in Action