Video and images courtesy of Jen Rozenbaum.
Jennifer Rozenbaum is the founder of Jenerations, New York's premier boudoir photography studio. Her artistic background lends an almost sixth sense when it comes to the aesthetics of boudoir photography, which is just half the reason for her extraordinary success and attention from organizations such as AOL, Good Morning America, and Entrepreneur Magazine.
In just 9 years, Jen has found a burgeoning audience in the market for boudoir photography, due largely in part to her magnetic personality and unique ability to make women feel sexy, confident, and strong. Her clients are her biggest supporters, having gone through what they describe as 'a life changing experience' after seeing the results of their boudoir session. "They feel stronger, they feel sexy and most importantly, they had fun!" says Rozenbaum. Empowering women with a renewed sense of femininity and fearlessness is the inspiration and motivation behind Jenerations.
In July 2017, Jen was diagnosed with breast cancer. Throughout her mastectomy and chemo treatments, Jen has used her voice and her photography to speak openly and honestly about her journey to cancer survival – continuing her work in supporting and uplifting women around the globe.
What inspires you? Who has influenced your work?
Women inspire me. From women well known like Madonna, who is inspiring in the way that she has reinvented herself so many time and has been a trailblazer in the music industry or Reese Witherspoon who is standing up for women in Hollywood to the everyday woman that is struggling to do it all in today's world. Everyone has a story. Through my lens I have met so many women that inspire me and heal me, I am truly grateful for that.
How would you define boudoir?
For me, boudoir is about celebrating your unique femininity, shamelessly. That means that I give women space to be who they truly are without judgment. As I like to say – boudoir is who you are.
What is shameless femininity?
Shameless femininity is about being able to embrace yourself as a whole. Women often stifle themselves in fear of judgment or shaming. Not only from other people but often from ourselves. We tend to live in the "shoulds" instead of really doing what we want. When we give ourselves permission to be authentic and true – a whole new world opens.
What was your favorite aspect of meeting with and photographing Marianne?
Spending time with Marianne renewed my bravery. Ironic as it sounds, I had a moment where I thought to myself, this woman is so brave and has been through so much. I wish I could be like that. Then she reminded me I am. Photographing her allowed her to also feel braver, sexy and whole. The give and take healing that occurs in all my sessions is priceless.
Watch Marianne's story above or on YouTube here.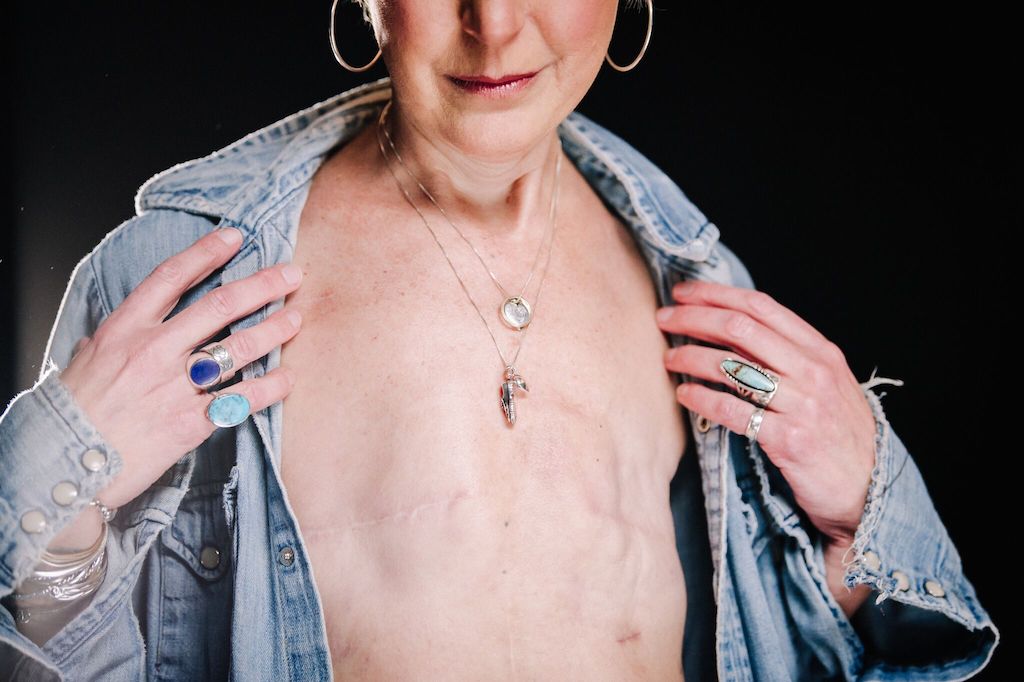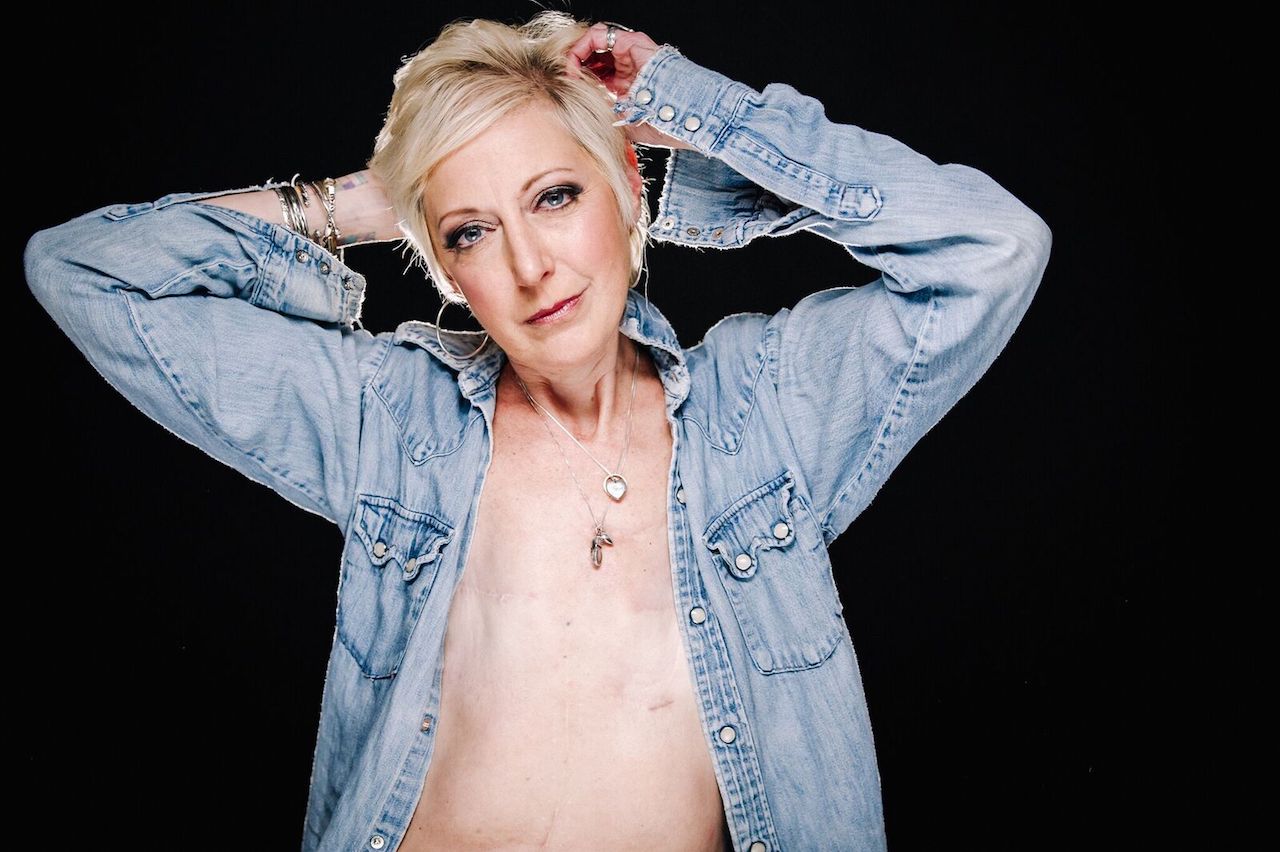 What have you learned about yourself as a breast cancer survivor?
I have learned that being open, authentic, and honest about your life connects you to people in a way I never imagined before. I have learned patience. I have learned that self-care isn't always about spa days and manicures but instead, truly listening to what makes your heart sing and following that. I have learned to say no to things I don't want in my life anymore.
Has your journey through breast cancer impacted the way you see your work?
Absolutely. I see a change in my work already. Not only in what I see and my perspective on life, but in the women that are now coming to me for shoots. I am attracting a lot more women that want to overcome big hurdles in life and are looking for more than just photos. I often call myself a "photogratherapist" because what I do has such a therapeutic aspect to it. The women that are coming to me now are craving that more than ever.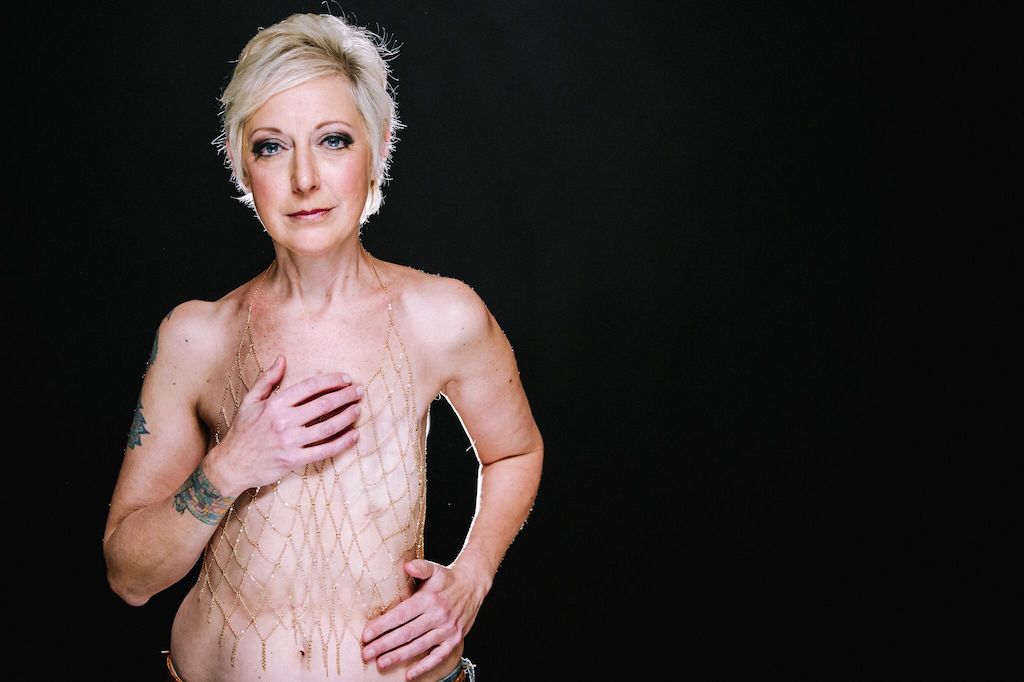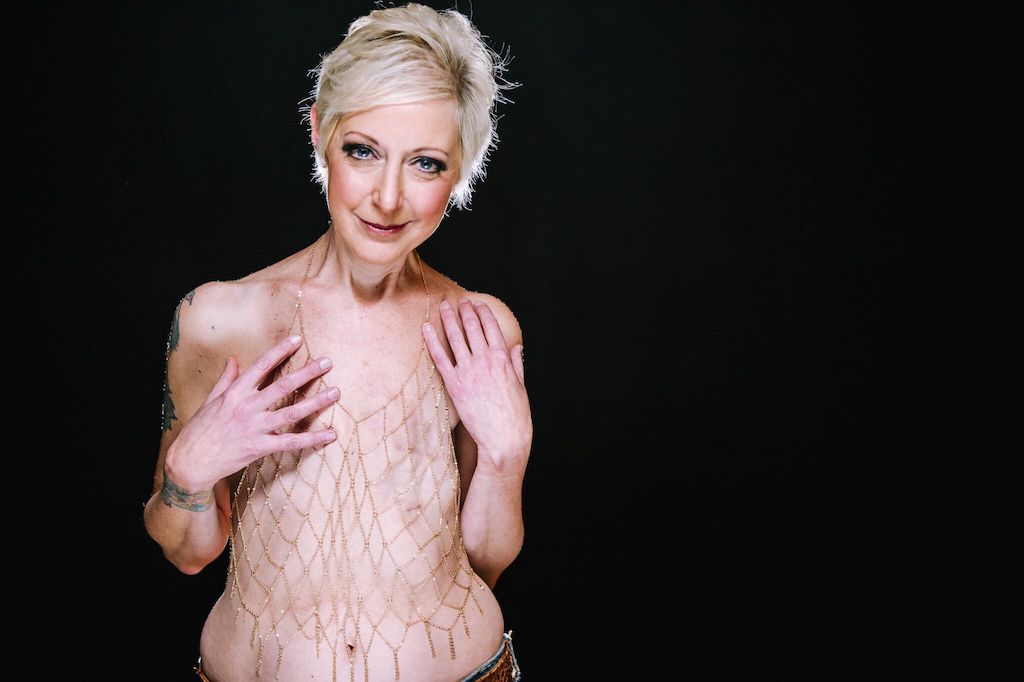 Do you feel as though your photography has helped you begin to heal?
After my mastectomy, I was REALLY nervous about photographing women who were "whole". I was worried that I would feel envy that they still had their breasts or that I would be sad seeing someone in better health than me. That never happened. In fact, I am connecting with my clients in such a deeper way that it heals me. I always say your vibe attracts your tribe. My tribe is showing up for me in a big way and has helped inspire me to keep going.
What single piece of advice would you offer to someone newly diagnosed with breast cancer?
Taking care of yourself in any way you need to isn't selfish. It's survival. Women have a hard time putting themselves first. I know because I do too. In this journey – it's so important not to feel bad about self-care.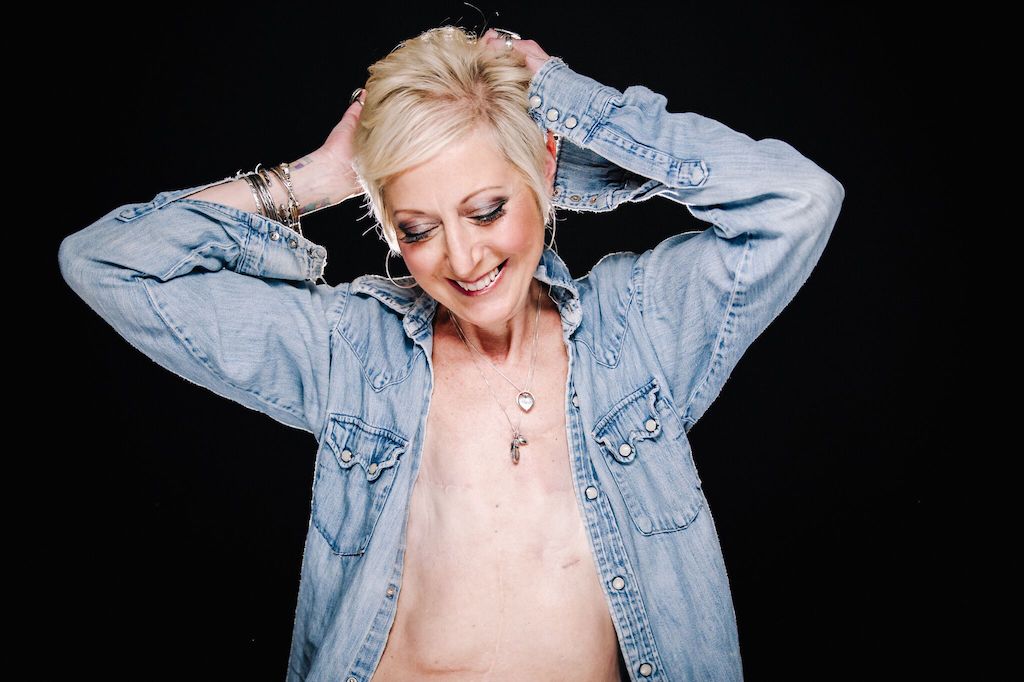 What single piece of advice would you offer to aspiring boudoir photographers?
Figure out what makes you happy. What your WHY is and how you can connect with women on a deeper level. It will lead to better, more fulfilling work.
---
Pick up a copy of Boudoir Photography Cookbook: 60 Recipes for Tempting Photos by Jen here.
Go behind-the-scenes with Jen and her new lighting kit here.