Sometimes a boring, blank space can be the best canvas for creating a portrait. In this case, a moody boudoir portrait.
While most boudoir shots are typically in an environment, a simple solid colored wall can be a great place to show off your subject without any distractions.
For this shoot, master boudoir photographer and educator Jen Rozenbaum placed her model, Peyton, pose against a solid black wall in our studio. Jen wanted to make Peyton the star of the image. But she knew that without and sort of distractions from a background or environment, both posing and lighting would play a key part in creating a beautiful image.
"Highlights and shadows, you have to have BOTH".
Jen begins placing her fill light (a Solix LED modified by Softbox 2x3 (Silver Interior)) camera left, about 10 feet away from her subject. This light adds some soft, subtle highlights on Peyton's right side. Then, Jen places her key light (another Solix LED) to camera right, a few feet from her subject. To amplify the drama, this light is modified by a Stripbank 1x3 (Silver Interior) equipped with a 40-degree egg-crate grid. This setup really focus the light on Peyton's face and left side, and eliminates any light falling onto the black background.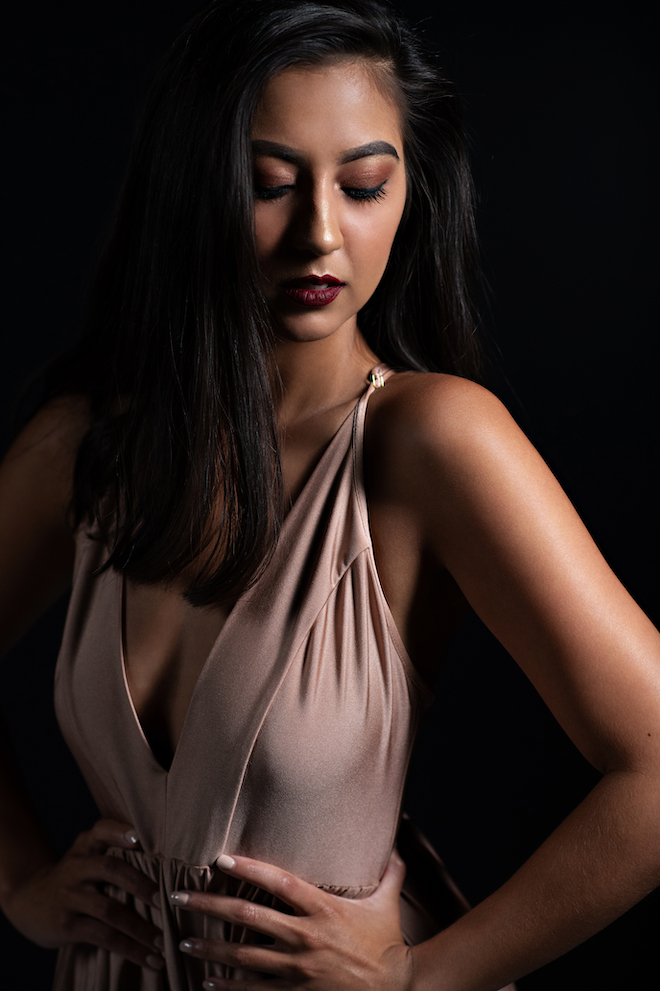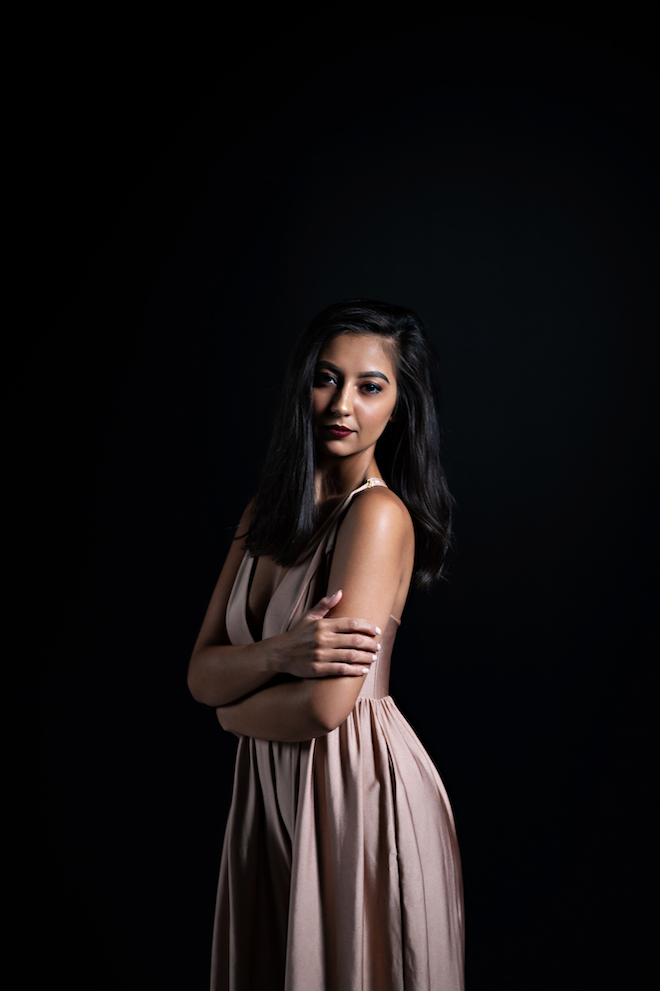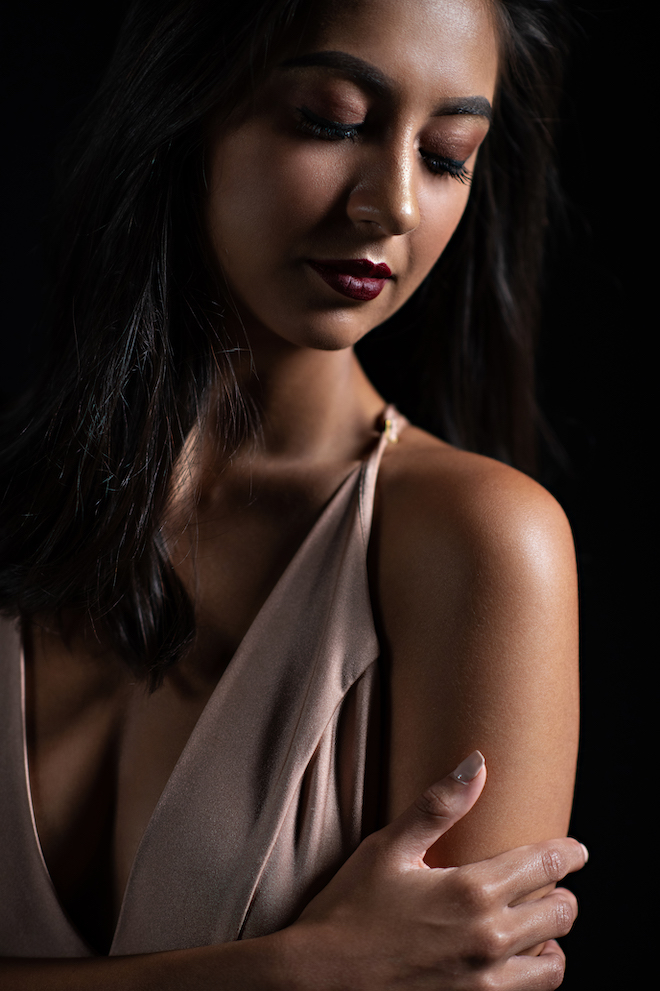 This look is the epitome of dramatic boudoir photography! The result is this very moody portrait with beautiful shadows and highlights that work in tandem to shape Peyton's figure and face.
Learn more about Jen Rozenbaum and see her work here. Watch more boudoir tutorials featuring Jen Rozenbaum here.
Lighting Gear in Action
Solix Bi-Color Jen Rozenbaum 2-Light Kit with Softbox 2x3 and Stripbank 1x3

6352

Stripbank 1x3 (Silver Interior)

2819