Both new photographers and experienced professionals often question which light modifier is the best choice for each and every photo shoot. World-renowned commercial photographer Joel Grimes has been working in the industry for nearly thirty years and has an immense understanding of light modification for portraiture. When choosing a light modifier, Joel suggests that photographers first decide what lighting results they want too create. Then, it it important to understand the difference between parabolic umbrellas, octabanks, deep parabolic softboxes, and standard rectangular softboxes.
Keep in mind that the larger the modifier, the softer the light.
Large parabolic umbrellas are an extremely affordable answer to broad light modification. Photo umbrellas are versatile, with shoot-through and reflective versions. Parabolic umbrellas are available with diffusion socks as well offering an even softer light modification. These umbrellas produce a broad output, but without much direction.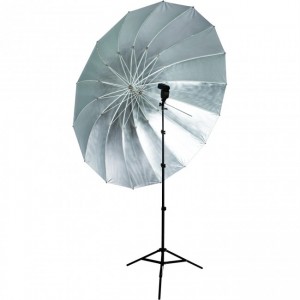 To gain more control over their light source without sacrificing portability, many on-location photographers choose to use the Rapid Box. This light modifier acts as a beauty dish with it's optional deflector plate in place, producing a specular light output. These modifiers set up instantly, with an umbrella-style frame and are lightweight yet durable.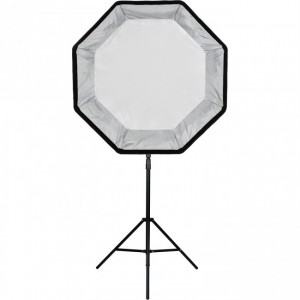 For a broader output with less light falloff, Joel uses a deep parabolic softbox as an overhead light. These large, heavy-duty modifiers are perfect for in-studio beauty and portrait photography. The Zeppelin Deep Parabolic series offers two diffusion panels and two mounting methods for precise light control.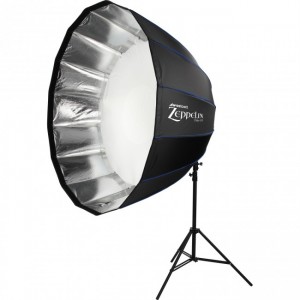 The most traditional light source that Joel suggests using is a professional rectangular softbox. Like the Zeppelin, these light modifiers are durable and perfect for in-studio photography. Westcott Pro Softboxes come with diffusion panels and have available grids for the ultimate in directional control.